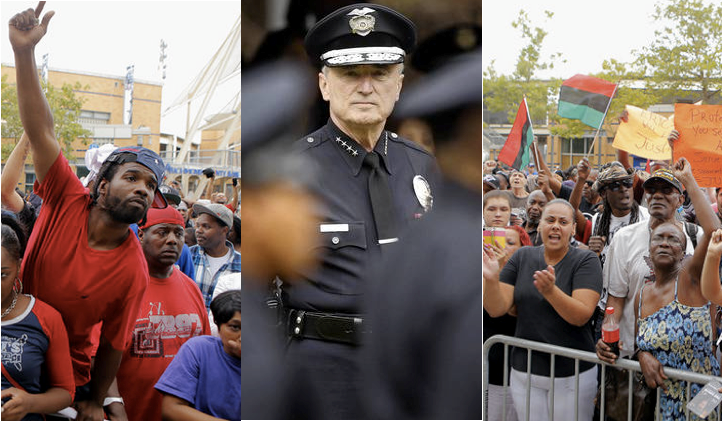 During a rally at City Hall on Monday over the death of Staten Island man Eric Garner after an NYPD officer allegedly put him in a chokehold, protesters called for the resignation of New York City Police Commissioner Bill Bratton, the Daily News reports.
The video shows officers restraining Garner and Officer Daniel Pantaleo, an 8-year NYPD veteran, putting Garner in a chokehold. However, until the New York City Medical Examiner's Office reaches a conclusion on Garner's cause of death, Garner has been placed only on "modified assignment," meaning he was only stripped of his badge and gun.
"What Commissioner Bill Bratton has shown is that he is unable to control his own police officers, and he has never done anything to address the systematic brutality that keeps on happening," said Josmar Trujillo, an organizer with the group New Yorkers Against Bratton.
"This is not a man who can mend and heal the wounds between community and police," he said. "He is a poison for communities of color. Commissioners need to pay the political price.
"If Commissioner Bratton were to resign, if Mayor de Blasio were to ask for his resignation, it would send a signal to all future commissioners that brutality is unacceptable and their jobs are on the line."