Brooklynites Jinyen and Chris Carew decided a few months ago that the time was right to live out a long-held dream. They sold everything they owned and with their two daughters, Li-Yen, 11, and Brook Lyn, 9, bought a 31-foot motorhome to travel across the country for six months.
Before the pandemic, the couple was living in Bushwick and their daughters went to school in the borough. But with the virus outbreak, their lives were thrown off course.
Remote schooling wasn't working for the girls. So Jinyen and Chris decided to pivot their own work to remote and homeschool their daughters.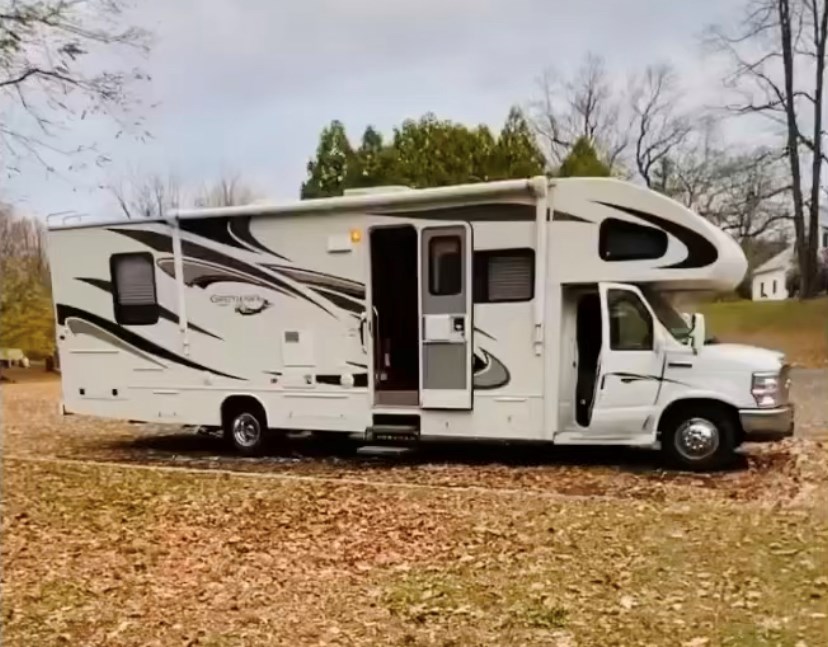 "We had been talking about homeschooling for a while and decided the time was right at the start of the school year," Chris said. Since September, the girls have been doing homeschooling and since Thanksgiving, that home has been a moving vehicle that has made its way down to Florida.
"We're going to take them on a six-month field trip," Jinyen said. "And so far it's amazing, we love it."
On top of workbook and online classes, typical with homeschooling, the girls will be doing a lot of on the ground work in national parks, beaches, mountains and other stops along the way, the couple said.
The six-month trip will also come with some lessons in conservation and minimal living, Jinyen said, "living in the RV we have to conserve water and plastics and reuse a lot of things, you have to be very intentional and minimize â€" we already did that but it's a new level of minimal living."
Along the way, the family will be sharing weekly dispatches with BK Readers, who can stay tuned as the family journeys across the states and back to New York by next summer.
Chris said we can expect cooking videos, tutorials, lots of catch ups and art shows and other pop ups with his art along the way.
"We're big foodies so we're going to produce short episodes of local foods around the country, specifically regional foods that you really can't get in places besides certain cities or states," he said.
"It's all a learning experience. We like to learn and have fun together."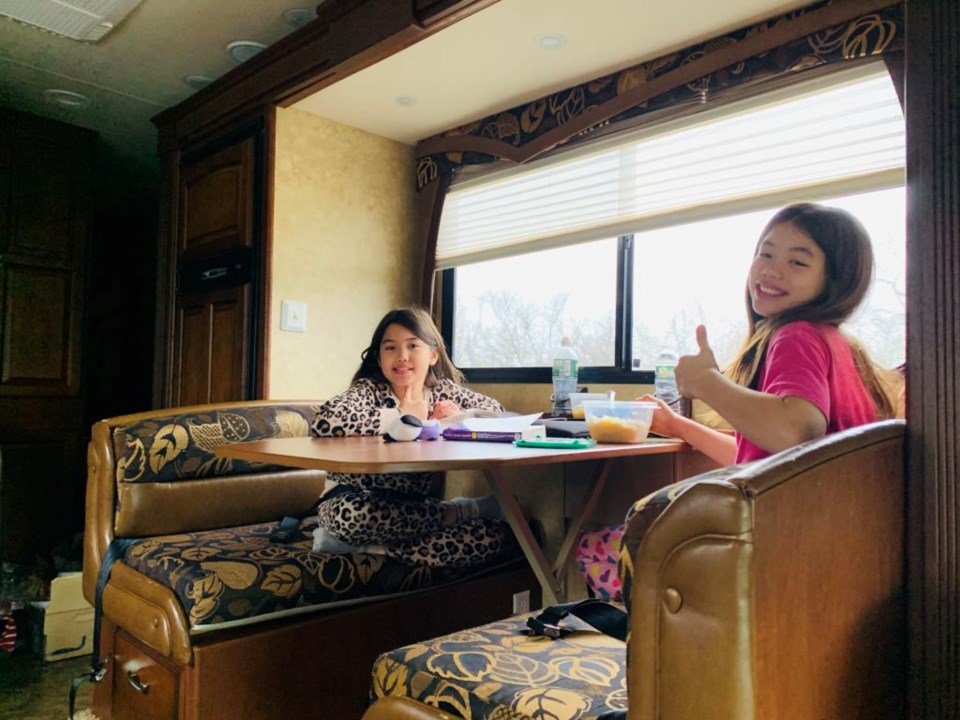 The Route:
December: Florida
January: Florida to Los Angeles via Atlanta, Georgia, Memphis, Nashville, Tennessee, New Orleans, Houston, Austin, Dallas, San Antonio, Texas, New Mexico, Arizona, Nevada, "snaking and zigzagging all the way out."
February: Los Angeles, "we have a lot of things we're going to be doing there, and will also be doing short trips Palm Springs, Joshua Tree and areas around LA."
March: Head up towards San Francisco, Portland, Seattle and the rest of the Pacific Northwest.
April-May: Leave the coast and drive back to New York via Montana, the Dakotas, Mount Rushmore, Yellowstone, "all up there in the Midwest, Chicago, Detroit, then ultimately back to New York around six months from now."
Chris said that when the family gets back to New York, the city will be home base "as long we are still as enthusiastic about this" for a summer of traveling the New York area and Northeast.