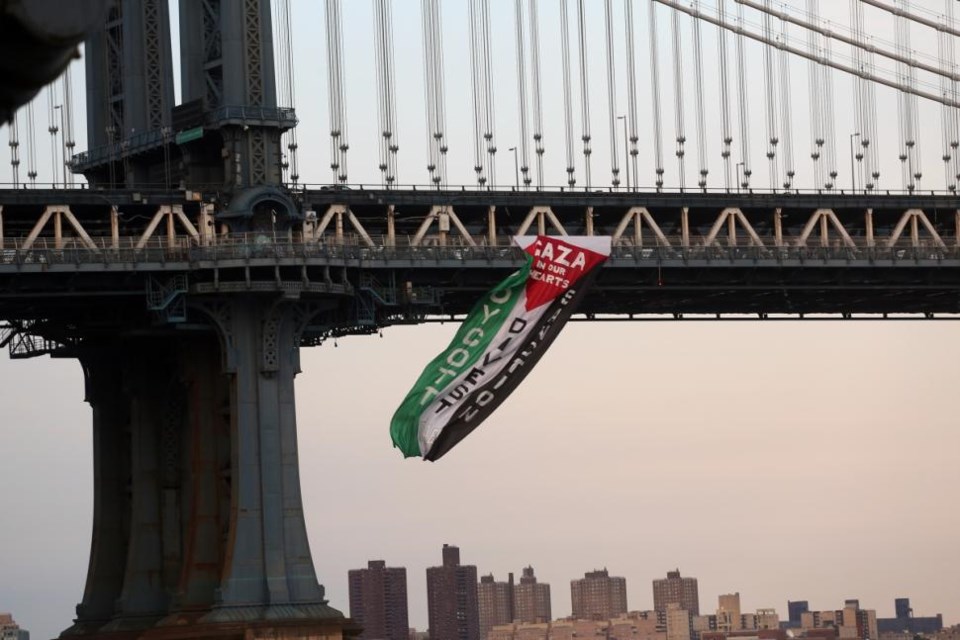 A giant flag soliciting support for Palestinians in Gaza was unfurled from the Manhattan Bridge Wednesday, the second apparent breach of security on New York City bridges in a month, reported the Daily News.
The banner in the colors of the Palestinian flag was hanging on the south edge of the East River span, reading "Boycott. Divest. Sanction.'"
In the center of the flag were the words, "Gaza in our hearts."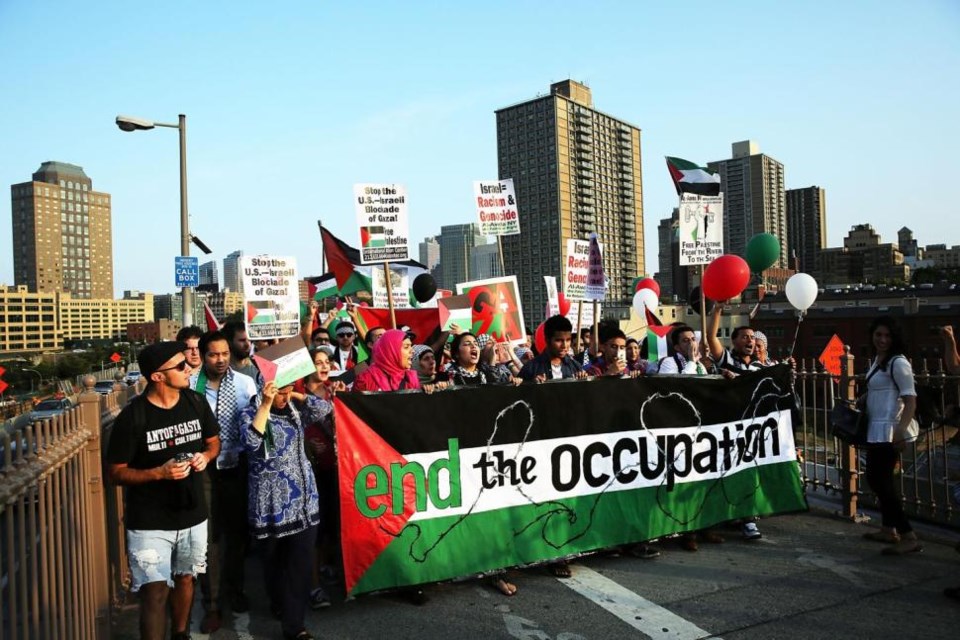 "It was a beautiful thing to see," said Nastaran Mohit, 31, an organizer for New York Solidarity with Palestine. The organization had planned a march of about 500 pro-Palestinian protesters across the Brooklyn Bridge into Manhattan the very same day. "I had no idea. They obviously knew we were marching,"
Cops immediately removed the flag, and no arrests have been made.