Grow Brownsville is a unique new project designed to bring locally grown food to underserved communities by way of aquaponic farming.
Aquaponics is a form of agriculture that combines raising fish in tanks with soilless plant culture (hydroponics). In aquaponics, the nutrient-rich water from raising fish provides a natural fertilizer for the plants while the plants help purify the water for the fish. Aquaponics can be used to sustainably raise fresh fish and vegetables to generate profit in a commercial farming venture, year-round, in any climate.
Aquaponic farming can be done anywhere, providing fresh local food that is free of pesticides, herbicides and chemical fertilizers.
Set to launch in May, the Grow Brownsville aquaponic farming project is a shared vision of co-founders Jill Bellovin, brothers Frank and Alexis Mena, and Brittany Markowitz. It first took shape in 2017, when Brittany and Jill met Alexis while he was working on a different project for ARTs East NY.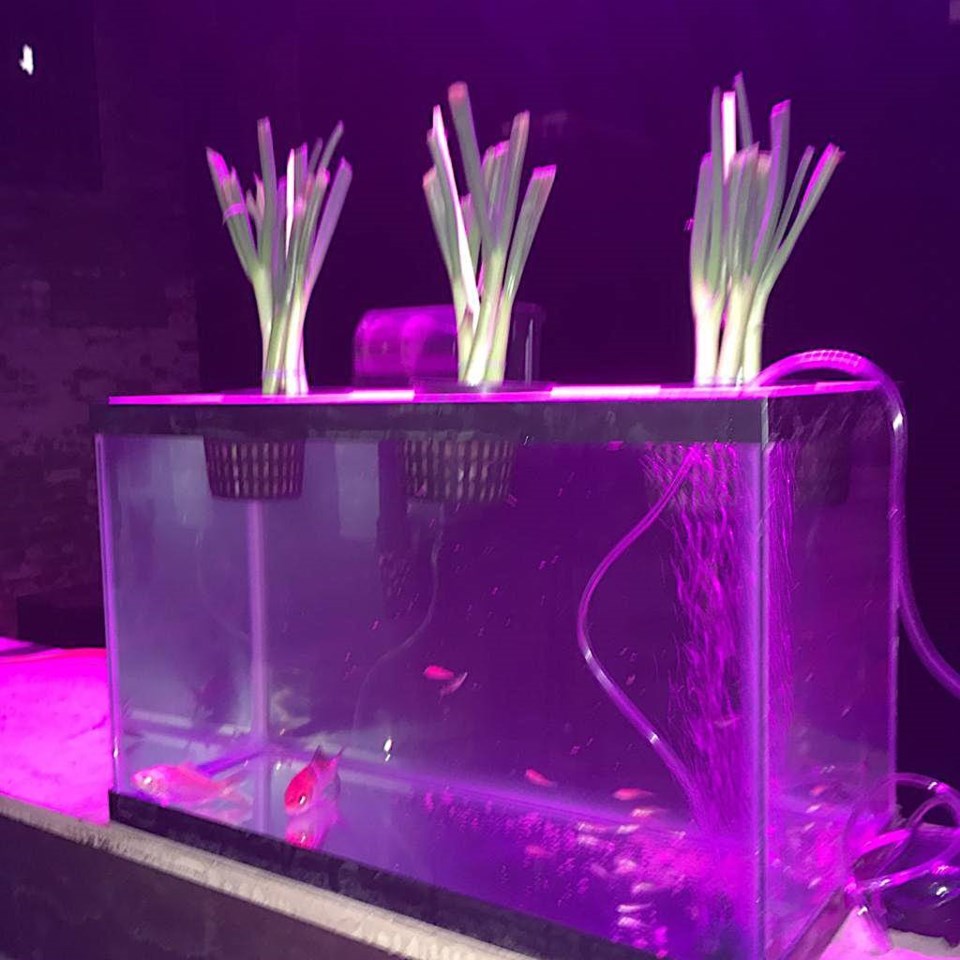 Jill and Brittany mentioned the idea for an aquaponic farm to Alexis and the ideal space to hold it in Brownsville, and Alexis was immediately on board.
"My brother called me and said, 'Hey, these two ladies talked to me about having a warehouse, and I need your help!" Frank laughs, as he recalls the urgency in his brother's voice.
Frank finished out his last year of teaching to fully dedicate himself to the cause, and the project officially began in August 2017.
Brownsville, notorious for its limited access to quality food, is often described as a "food desert," with mostly fast food options. The warehouse at 234 Glenmore Avenue, located in between Brownsville and East New York, will house an aquaponic farm, growing in-demand fruits, vegetables, fish, prawns and herbs for the community.
The farm is a true community effort. Outreach by the founders has gained support from Oko Farms and Eden Works, among others, to lend resources and assist with the build out.
Currently, the warehouse is a production venue and makers space serving local artists who rent out studios for anything from runway shows, to music videos, photoshoots or recording booths. Artists membership profits fund "Grow Brownsville."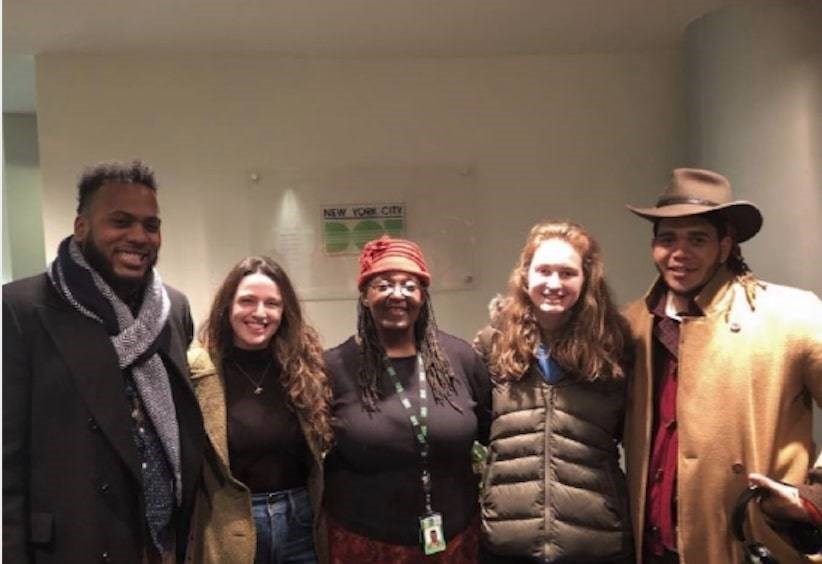 The warehouse is swarming with creatives partnering on the project and renting out studio space. Ultimately, the warehouse will continue as a studio space for local artists, as well as serve as a hub for the aquaponic farm.
Going through the warehouse there are several different rooms of different themes, all inspired by chakras; all decorated beautifully and designed with the purpose of invoking unique inspiration for the artists using them.
After touring the space and meeting with not only the founders, but also some of the key partners of the project, the energy is invigorating. While the project is still underway, the progress it has made in such a short amount of time is impressive.
"We all had a dream and it was like, it came together. It is still coming together every single day," says Don McCoy, Grow Brownsville brand ambassador and studio director.
Grow Brownsville will launch May 18, 2019. For more information, visit ioby.org.