Now one of the longest-running festivals of its kind on the East Coast, the Brooklyn Botanic Garden's Chile Pepper Festival returns for its 22nd year on Saturday, September 27, from 11:00am — 6:00pm.
If you've never been before, it's certainly not too late to begin. This year's festival has gotten even bigger, better and definitely hotter, featuring a full day of fiery live music and dance performances from international musicians; unique culinary creations showcasing chile peppers, spicy chocolates, and more; botanic tours of BBG's own chile pepper plantings; a farmers' market offering unusual peppers from around the world; and other activities inspired by the wide range of cultures that grow and use the chile.
Throughout the day, the Chile Pepper Farm Stand will offer dozens of peppers for purchase from local growers. Visitors can partake in a Tour-de-Chile, exploring the chile collection in the Herb Garden.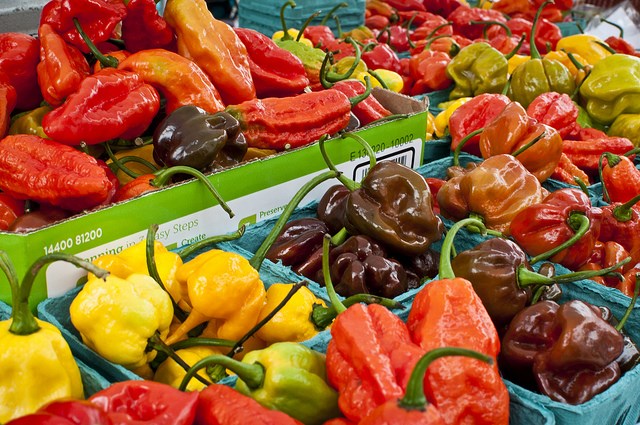 Feel the Burn!-- A marketplace to try and buy artisanal foodstuffs, returns with over 30 vendors of spicy and savory treats, including salsas, kimchi, spice rubs, pickles, pretzels, and dozens of hot sauces. A focus on independent purveyors—including many Brooklyn-based vendors—means visitors can sample and purchase one-of-a-kind products and meet small business owners with a passion for peppers. Many will offer products created especially for the Chile Pepper Festival. Among the vendors: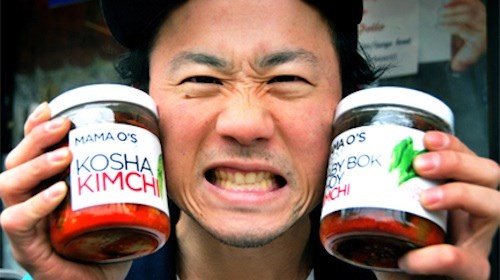 Torchbearer Sauces, maker of the Rapture, one of the hottest natural sauces in the world, with 16 scorpion peppers in every bottle;
Beyond the Spice, featuring its Bhartha Simmer Sauce, a chile-infused north Indian specialty;
Guyank Sweet-Hot Pepper Sauce, maker of fruit-infused Caribbean sauces, salsas, and more;
Nafi's Hot Pepper Condiments, NYC-based purveyors of French-Senegalese—influenced hot sauces and condiments;
Mama O's Premium Kimchi, makers of all-natural kimchi;
Pelzer's Pretzels, showcasing Jalapeño & Cheddar Pretzel Bites as well as Spicy Beer Mustard and Champagne Honey Mustard.
Time for some Hot Chocolate!-- Over a dozen confectioners and chocolatiers present their spicy take on sweets at Chocolate Debauchery. Among the chile-chocolatiers at the festival: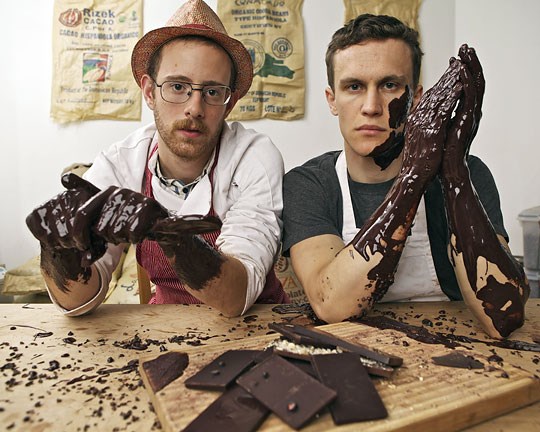 JoMart Chocolates, Brooklyn's celebrated 68-year-old family confectionery, featuring spicy chocolate delights;
Raaka Chocolate, a new Brooklyn chocolatier focused on single-origin cocoa beans, offering extra spicy treats;
Tumbador Chocolate, offering its sweet-salty-spicy Dulce de Chile bar;
Nunu Chocolates, creator of the smoky-spicy Mezcal Chili—flavored ganache truffle;
Little Bird Chocolates, maker of Dark Chocolate Covered Candied Jalapeno Bites;
The Chocolate Room, offering snackable goodies such as chili-spiced chocolate and caramel-covered popcorn.
The BBC Chile Pepper Festival is $20 for adults, $15 for students and seniors (with ID), and free for kids under 12 and members. For more information on all performances, programs and activities, please visit bbg.org/chilepepperfestival!