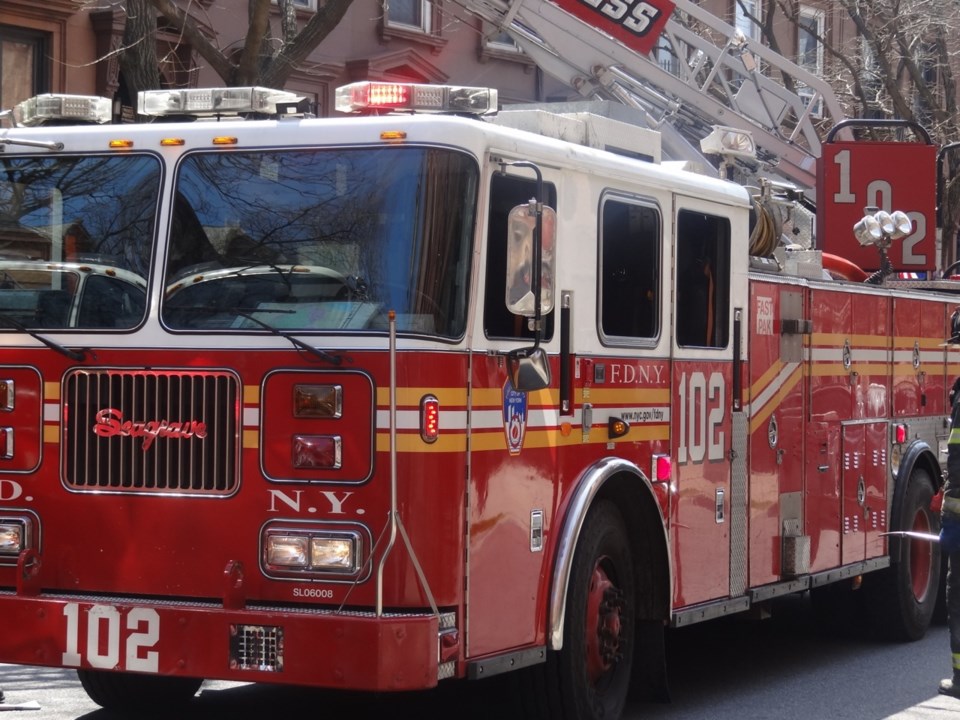 Fire investigators are looking into the cause of a fire that started on the fourth floor of a 14-story the Albany Houses that sent dozens of residents running into the street in the wee hours of the morning in an effort to escape the flames and smoke.
At around 7:00am, close to 80 firefighters were called to 1400 Bergen Street in Crown Heights after several of the building's residents reported a fire had started in one of the units.
The fire, which started in the kitchen of the apartment, was spreading quickly through the entire apartment, according to reports.
The fire was brought under control at around 7:19am.
Fire officials are reporting no injuries, and the incident is under investigation.