Bed-Stuy locals have found themselves in a race again the clock to save a 120-year-old French Gothic Building at 441 Willoughby Ave. in Bed-Stuy from being torn down.
The building, located at the corner of Willoughby and Nostrand, recently was sold by the Oriental Grand Chapter of the Eastern Star-- a masonic organization-- to a private developer and full demolition permits have been filed with the City, Department of Buildings shared with BK Reader.
In January, the local Willoughby Nostrand Marcy Block Association joined forces with preservationists and other locals to start the process of landmarking the historic building, fearing that the owners might be looking to sell.
Despite the Landmarks Preservation Commission signaling that the building could merit landmark status, residents' fears have materialized. And now they are waiting on LPC to decide if the building will be calendared for landmarking – the only thing that could stop the demolition permits from being issued.
An tale of immigrant success
The grand French Gothic building — an architectural style rarely seen in Brooklyn — was completed in 1902, commissioned as a home for the Dangler family.
Jacob Dangler was a German immigrant who came to Brooklyn young and started working in grocery stores. He went on to build a very successful and prosperous deli meats and cold cuts business, which expanded across the Bed-Stuy area.
It is believed that Brooklyn's most prolific German American architect at the time, Theobald Engelhardt, designed the house for the Dangler family, given he had worked on other buildings for Jacob, Brownstoner reports.
The family lived in the house until 1967, when it was sold to the Oriental Grand Chapter of the Eastern Star, a now largely women-led masonic organization founded in 1850.
Leading up to the most recent sale, the building had been rented out by the Oriental Grand Chapter for the community to use as a gathering space for events and celebrations.
Race against the clock to stop demolition
When local residents heard rumors of a pending sale earlier this year, they organized to protect the building.
Lauren Cawdrey, a neighbor, local business owner and member of WNMBA, filed a Request For Evaluation to the Landmarks Preservation Commission in January on behalf of the block association. LPC signaled the building could merit protecting and confirmed to BK Reader it launched a study into it.
But before any decision was made by LPC, the building was sold to developer Tomer Elrich, who filed permits for a full demolition on March 28.
Because the building is not currently landmarked, and is not on LPC's hearings calendar, Elrich is free to do what he wishes with the property, provided he follows NYC Department of Building regulations.
When contacted by BK Reader, DOB said the permit had not yet been approved as some information was missing from Elrich's application, but when that information was submitted — and if it fully complied with Coding and Zoning regulations — the agency would be obligated to approve the permits.
The only thing that could now halt the process, would be if LPC calendared the building for a landmarks hearing.
LPC still investigating building
LPC, the agency charged with administering the city's Landmarks Preservation Law, told BK Reader that the building had been added to its "survey files" and was being assessed "in the context of agency priorities."
"This does not necessarily mean it will be recommended or formally considered for designation at this time," LPC Director of Communications Zodet Negron said in a statement.
"There are many factors that determine whether LPC will formally consider a property, including merit/architectural, historic or cultural significance, the importance of the resources in the context of similar and/or already designated resources, and how it aligns with agency policies such as designating landmarks in all five boroughs."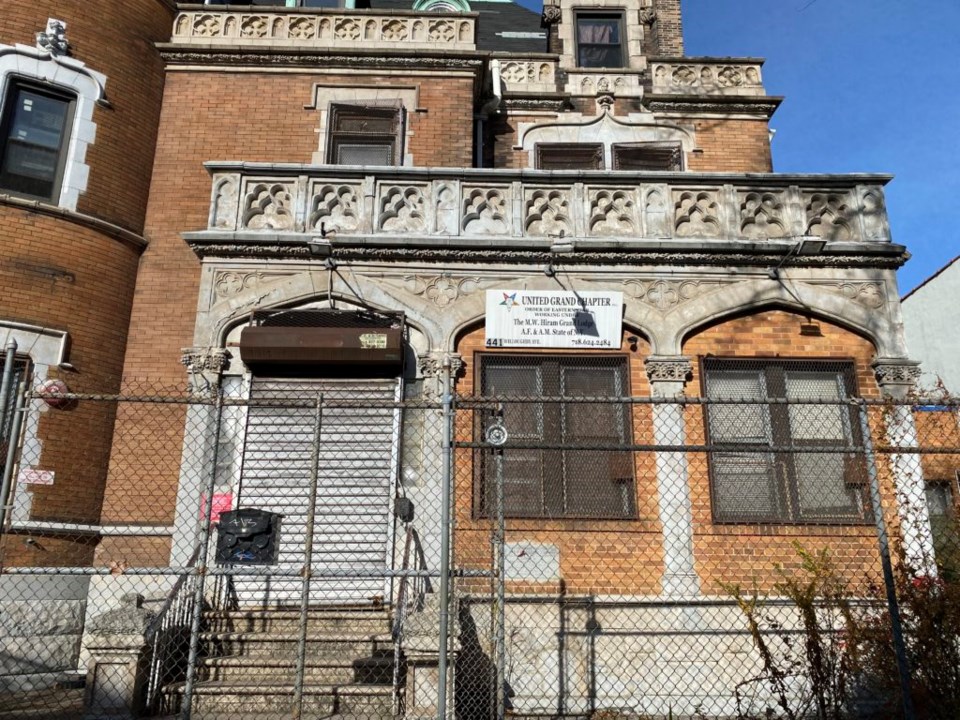 Negron added, prior to initiating a designation process, the agency does "extensive outreach" with property owners with the goal of gaining their support for designation and so that they understand the regulatory process.
However, even if the owner does not agree to take part in the landmarking process, LPC has the jurisdiction to landmark a property.
On March 13, Negron told BK Reader that 441 Willoughby Avenue was not currently on LPC's hearings calendar and there was no set timeframe for when a decision may be made on its future.
A plan for apartments
BK Reader contacted new owner Tomer Elrich, who said he had heard about the landmarking efforts, but added as of right now, 441 Willoughby Avenue was still a private property.
Currently, he said he did not have exact plans on what would be built, as he was waiting on Governor Kathy Hochul and the state to decide on the future of the lapsed 421-a rule, which gives developers tax breaks in exchange for building what the state defines as affordable housing.
He did say he plans to build apartments, and will make them "affordable for people in the community."
"I am waiting for HPD to announce the new plan for 421-a and then we will know what we will develop and how, and what percent will go to affordable."
He also said the ground floor of the building would go towards a community facility, but for now "there is a lot to figure out, a lot of questions."
Housing and property website New York Yimby shows Tomer to be the developer of multiple apartment buildings across Bed-Stuy, including 825 Dekalb Avenue.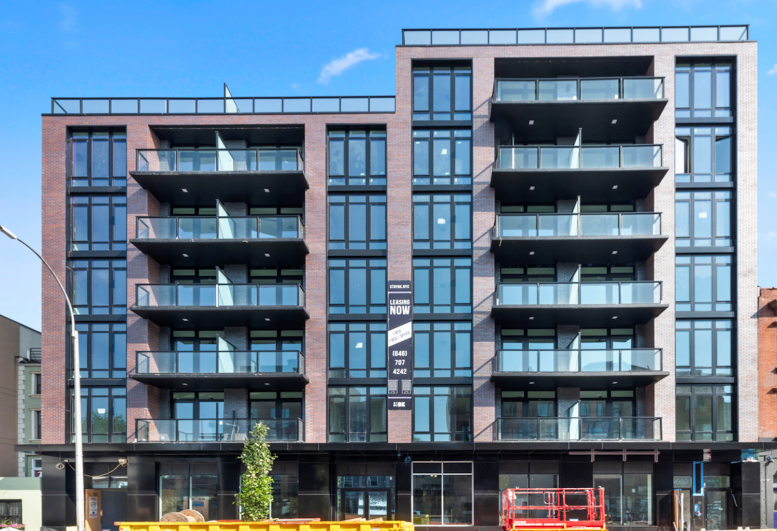 Not laying down yet
Despite the pending demolition, Cawdrey said she was not laying down yet, and she urged community members to speak up about protecting the building and called on them to join her in the fight to save it.
"Time is of the essence.
"We don't want to lose a 120-year-old building for some light blocking, cheaply made condo. There are so many beautiful trees and community gardens on the block, and even a few inches less sunlight can drastically effect what makes the block so beautiful."
She added: "I think it's important to respect history and respect quality craftmanship and not favoring corporate greed, when you have architecture that's just that old it it's public art."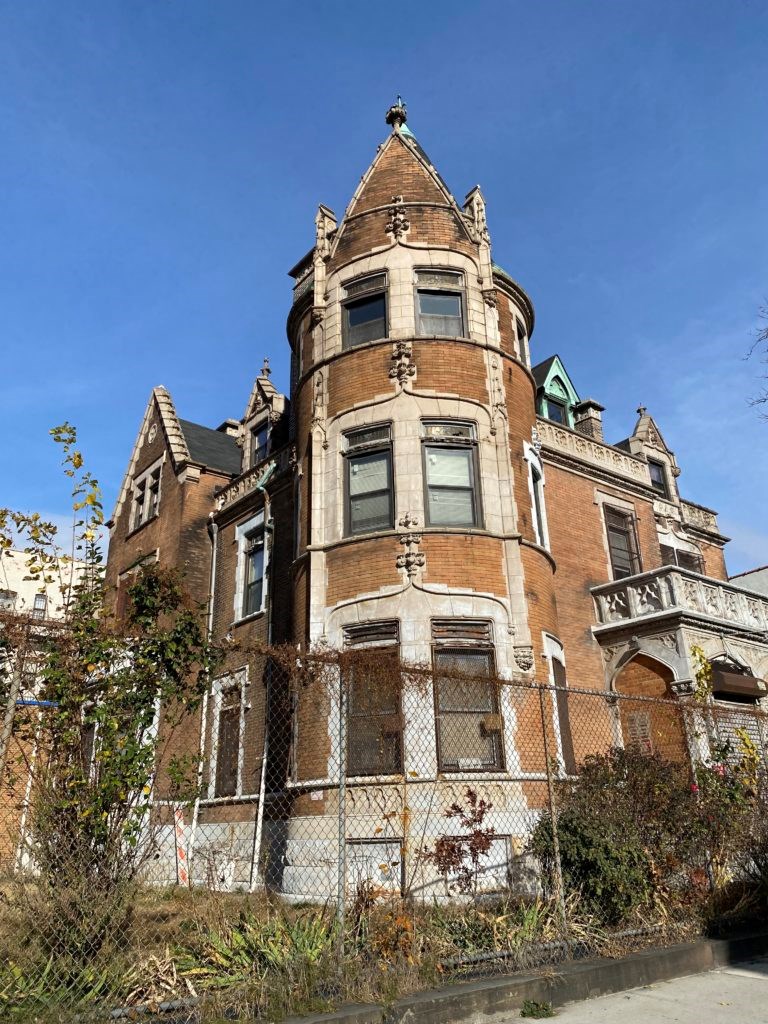 Historic District Council Executive Director Frampton Tolbert, who is in support of landmarking the historic structure, told BK Reader a big problem in New York City was often people assumed old buildings were already landmarked, which was the case here.
"Buildings may be identified by LPC, and then never move forward," Tolbert said.
Now, he said on top of rallying to save this building and pushing elected officials to speak up on it, neighbors should also work together to identify other buildings in their area which they think should be landmarked.
"I think we need to be more proactive as a community to identify buildings, rather than waiting to take steps until there's an action."
In regards to 441 Willoughby, Tolbert said he thought it deserved landmarking not just for its appearance, but also its layered history whereby it was constantly being used as it transformed, until its latest iteration as a community gathering space.
"It's also the history of the American dream," Cawdrey added.
Cawdrey said WNMBA would continue to organize against the demolition with meetings, protests, short documentary videos, or whatever it takes, and she is calling for anyone willing to help to get involved.
BK Reader contacted Councilmember Chi Osse about his stance on the landmarking efforts, but a representative of his office said he was unable to comment at this time.