Indulge Kitchen Supplies, a new kitchen supplies store on Clinton Hill's Myrtle Avenue, marked its grand opening Wednesday afternoon with a ceremonial ribbon cutting.
At around 4:15pm, a small crowd of customers and neighbors gathered outside the storefront to witness the opening of the new shop. The owners, Luis and Amy Tapia, cut a ribbon in celebration, along with their family, and the store was officially open for business.
The store offers houseware of all kinds suitable for both businesses and homes.
The store is the first business for husband-and-wife Luis and Amy, who both worked in retail previously. Luis worked in commercial restaurant supplies and housewares in Chelsea but was compelled to open a store of his own with his family. "I just know the business. I've been doing it since I got out of high school." said Luis.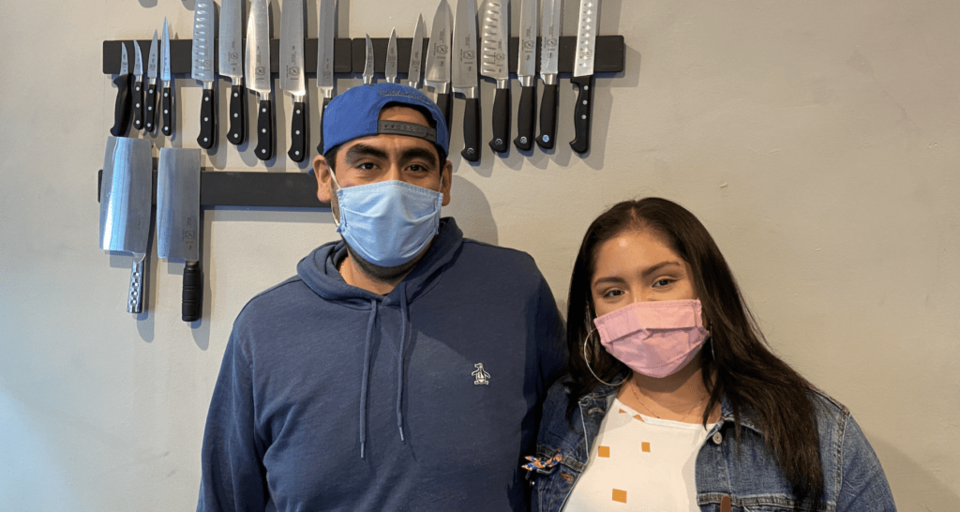 The lively Myrtle Avenue in Clinton Hill was the perfect location. "It's really vibrant." said Luis of the neighborhood. "There's so many restaurants around the neighborhood, it's like a growing community," he continued. The neighborhood is a mixture of small businesses and homes, both new and old.
The store offers businesses and everyday people the opportunity to shop locally for their necessities, as opposed to going to big chains.
"Instead of going to Amazon, going to Target, there's somewhere local where you can shop," said Luis.
Inside the spacious and inviting store, guests are greeted with a familial warmth and row after row of every kind of pot, pan and utensil they could ask for: "We try to have everything for you here," said Luis. "Anybody that's learning to cook, professional chefs, restaurants, bars...
"[If] you wanna be a little mixologist at home; if you wanna just light some candles for your table, set the mood for a nice dinner. Or if you're into cooking, and you wanted to look for that special little gadget that you can't really find," Luis said.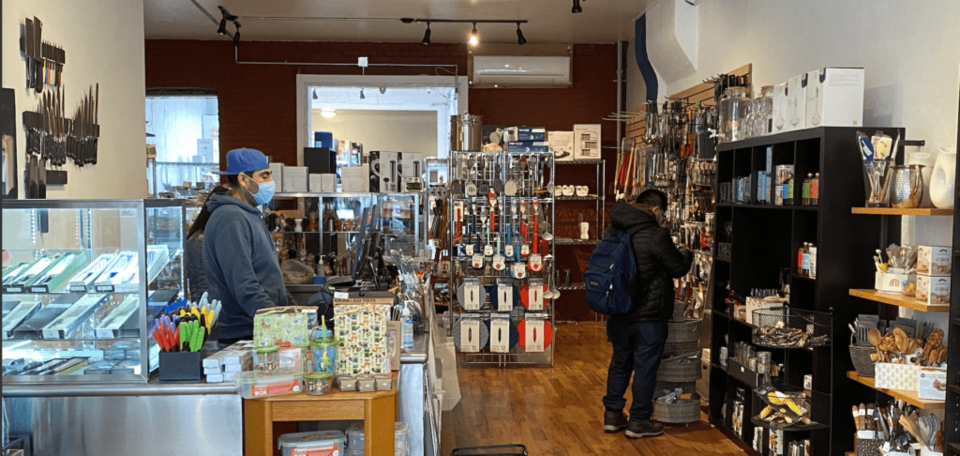 A steady stream of customers shopped around for the remainder of the evening. "We try to keep a nice vibe here, family-friendly, pet friendly 100 percent." said Luis.
Indulge Kitchen Supplies is located at 469 Myrtle Avenue between Washington Avenue and Hall Street. Visit them here.