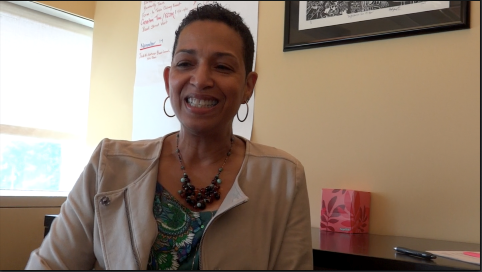 Hailing from Washington, DC, Tia Powell Harris is the executive director of Weeksville Heritage Center, Brooklyn's largest African-American cultural institution, located at 1698 Bergen Street in Crown Heights.
Harris assumed her new role at the center in March 2014, a few months after the opening of the newly designed building in December. She brings more than 20 years of experience creating, directing and promoting arts education and cultural programming for some of the most distinguished institutions in the country, including the Duke Ellington School of the Arts where she worked as an arts educator.
She's also served as manager of community partnerships at the John F. Kennedy Center for the Performing Arts, associate director of education programs at the Smithsonian National Portrait Gallery, where she also acted as co-chair of the Smithsonian Institution's Material Culture Forum.
And she was an adjunct faculty member in the graduate level Arts Management program at American University.
Tia Powell Harris has a BS in Speech and Drama Education and an MA in Communication Arts and Theatre from the University of Maryland.
In this up-close-and-personal Face Time interview with Harris, she talks about the importance of arts and culture as an essential part of teaching and learning for young people and what Weeksville has in store for residents in the coming months.