The Domestic Workers United, a Brooklyn-based advocacy group fighting for fairer labor conditions for domestic workers, is celebrating the launch of the "DWU History Exhibition" on Saturday, December 22, at the ARTs East New York Gallery with a special preview event.
The exhibition, which will be on view from January 4 through January 12, interweaves audio and video recordings of stories told by workers about their experiences in their daily lives and work, accompanied by visual artifacts and a timeline reflecting how DWU has grown over the years. The installations were created by multimedia artist Patrick Dougher, and podcaster and audio producer Keisha Dutes.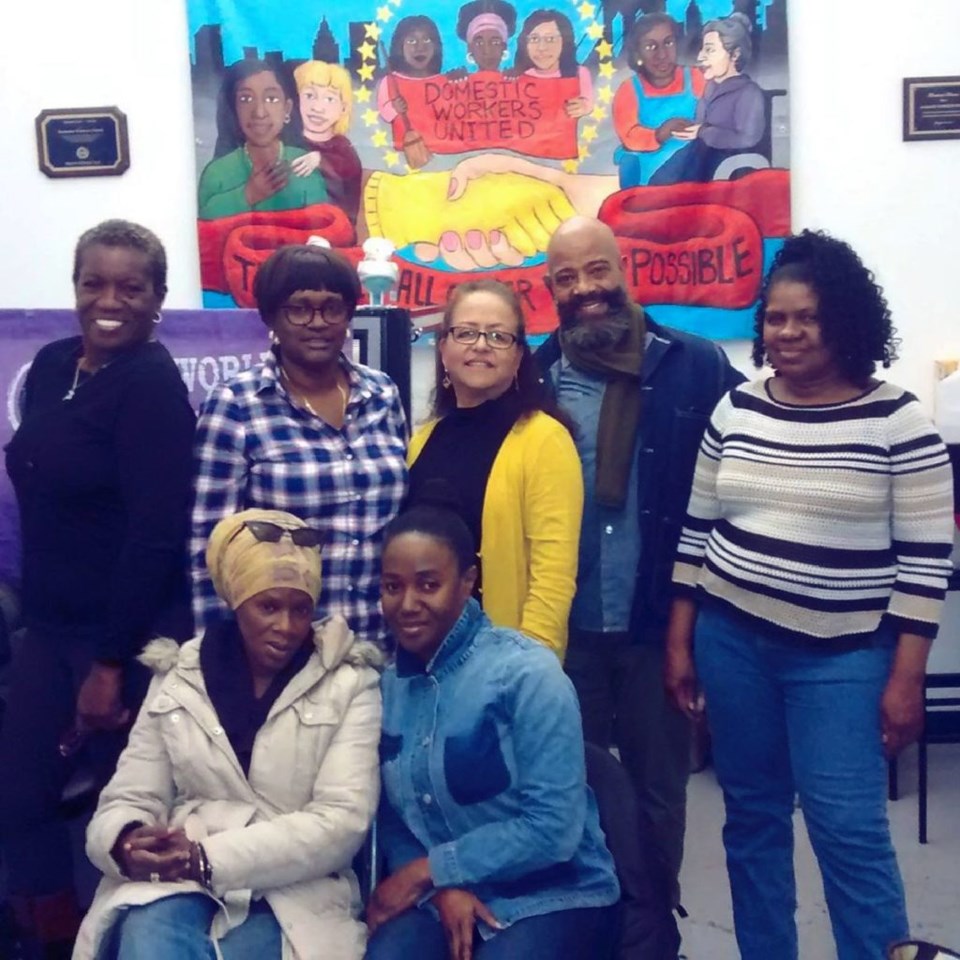 The DWU History Exhibition, made possible with funding from the New York State Council on the Art, aims to educate the general public about the work of DWU, a nonprofit organization that has been advocating for fairer labor standards for nannies, elder caregivers and housekeepers for nearly two decades.
Domestic Workers United was founded in 2000 by members of the Women Workers Project of CAAAV, a Filipina domestic workers organization, in collaboration with Andolan Organizing South Asian Workers, a South Asian domestic workers group. Through a series of monthly meetings organized by CAAAV and Andolan in Brooklyn, hundreds of domestic workers organized to form DWU.
The exhibit documents DWU's evolution from its founding years to 2010, when after years of organizing a broad coalition of employers, unions, clergy and various community organizations helped pass the New York Domestic Workers Bill of Rights, the first of its kind in the U.S.
"It is my hope is that this exhibition will spark awareness for a tier of workers who work in the shadow and who are afraid," said Christine Lewis of DWU. "To make people aware of how important these stories are. And to encourage domestic workers to come out of the shadow knowing that they have a' community' on their side."
Saturday's preview event will celebrate DWU's history with a story circle of workers sharing their experiences. The talks will be audio-recorded and incorporated into the exhibition. Tickets are $10 and will benefit DWU's continued advocacy.
DWU History Exhibition Preview
When: Saturday, December 22 | 3:00pm - 5:00pm
Where: ARTS East New York Gallery, 534 Livonia Ave, Brooklyn, NY 11207
How much: $10. For tickets, go here.