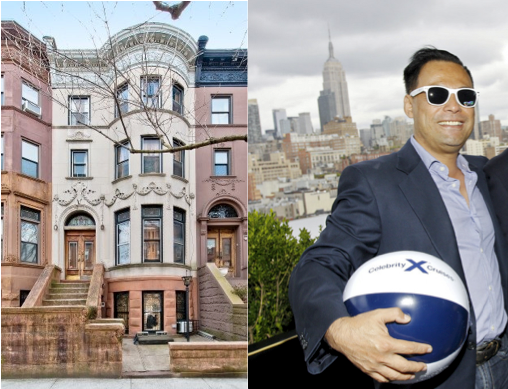 Ban Leow, co-owner of the boutique realty firm Evans & Nye, located at 378 Tompkins Ave in Bed-Stuy, has severed his ties with the agency he founded with partner William Hobbs and will begin working at Halstead Property instead.
"It's a good opportunity to actually work with a big company that gave a great offer," said Leow of his decision to leave. "So I decided to do that."
It all sounds reasonable. But still, somewhat surprising, considering that in the short year since E&N's founding, it has grown a reputation as a fast-rising star-- somewhat of a mighty mouse amongst giants in realty.
Its small, five-person team shared a unique love of the Bed-Stuy community and a keen understanding of its architectural history, a knowledge that help them regularly fetch premium price tags on homes that before sold for far less.
One seller, for example, owned a Magnus Dahlander home at 242 Decatur Street. The seller was offered $750,000. But E&N stepped in and sold it for more than twice that-- $1.7 million.
"Sellers worked hard, they invested in their homes and the community, and if they're going to sell, we believed it should pay off," said Leow.
But even with E&N's big successes, which included regular features in The New York Times, Leow said it was time to move on.
"Working with a big company like Halstead that has a real interest in Bed-Stuy is very interesting to me," said Leow.
Two other members of E&N's Bed-Stuy team, Donna Myrie and Morgan Munsey, also will be leaving for Halstead. Two people remain at the agency, Leow said.
Was there internal strife at Evans & Nye? Perhaps. But if so, Leow gave no indication.
"I'm all about Bed-Stuy, and [Halstead] seemed bolder," said Leow, cheerfully. "And if somebody wants to come in with a strong conviction of the neighborhood and making it better and giving the community more of a vibrant mix, I'm all for it."