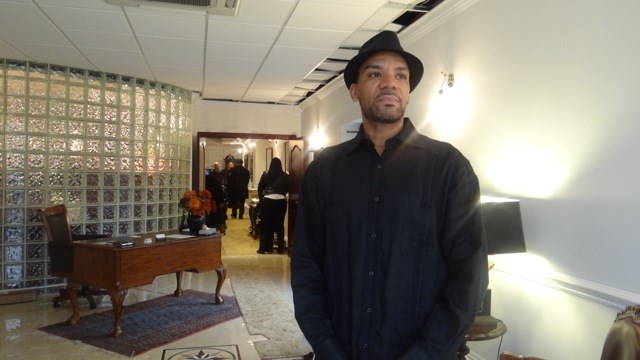 Elected officials and community leaders all across Brooklyn and some from Harlem gathered in Bushwick Tuesday morning to mourn the passing of one of the last vestiges of El-Hajj Malik Shabazz also known as Malcolm X-- Abdullah H. Abdur-Razzaq.
Mr. Abdur-Razzaq was the chief aid to Malcolm X in the year before the leader's death, and he was considered by many to have been Malcolm X's closest associate.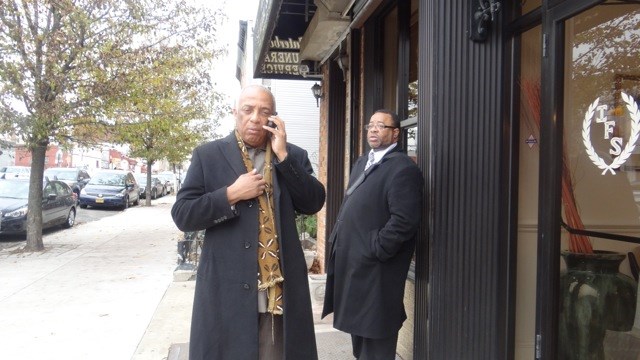 On Nov 21, 2014, Abdullah Abdur-Razzaq passed away, and a very tight circle of family, friends and associates-- including Assemblyman Charles Barron, Brooklyn Borough President Eric Adams, City Councilmember Robert Cornegy, State Assemblyman Walter Mosley-- and so many were present to pay their respect.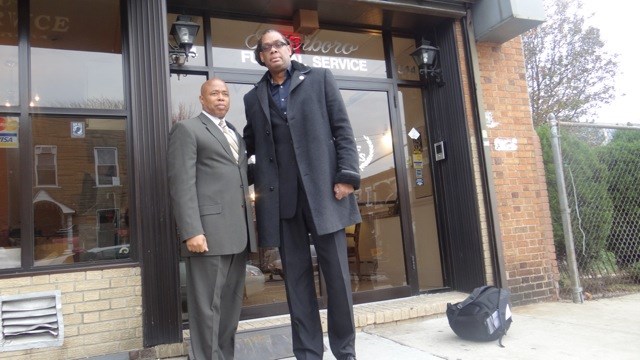 Born James Monroe King Warden on Dec 20, 1931, Abdur-Razzaq grew up in Harlem. He was an honor student who liked fishing and boxing in Golden Gloves tournaments to fishing along local coastal waters. He graduated from Bronx High School of Science and Lincoln University, both with honors.
Mr. Abdur-Razzaqentered the Nation of Islam at Mosque #7 on West 116th Street under Minister Malcom X. He was eventually promoted to Lieutenant of the Fruit of Islam and appointed Circulation Manager of the Muhammad Speaks Newspaper for New York, New Jersey and Connecticut.

After Malcolm X left the Nation of Islam, he formed the Muslim Mosque Inc. and appointed Mr. Abdur-Razzaq Secretary of the organization, as well as Captain of the Men. Brother James, as he was called then, was held responsible for the formation of The Organization of Afro-American Unity (OAAU). He was a constant and willing aide to Malcolm up until the leader's execution in 1965.
Though most known for his work as an official in The OAAU and in Muslim Mosque Inc., among other things, he's been an entrepreneur, a farmer, a licensed nurse, a writer, a professional consultant and a public speaker.
He is the recipient of numerous citations and awards, including the Westinghouse Science Talent Search Scholarship, the National Defense Service Medal for U.S. Veterans, and a City Council Proclamation for his outstanding, historical contributions to society.
In his final years, Mr. Abdur-Razzaq lived in Bedford-Stuyvesant and was a staff consultant for the Schomburg Center for Malcolm X, invaluable in cataloguing rare photographs, letters and accounts of Malcolm X's life and times. Abdullah had also been working for many years on his own account of the final years of Malcolm X's life.
Most important, he was a husband and a father. He is survived by his brother, wife, children, grandchildren, cousins, nieces, nephews, family and extended family.