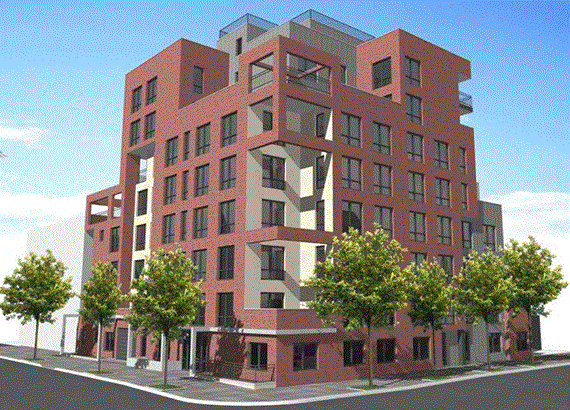 An eight-story, residential Bedford-Stuyvesant building at 168 Kosciuszko Street (and Marcy Ave) that recently broke ground, has acquired new owners: Boaz Gilad's development firm Brookland Capital, reported The Real Deal.
The eight-story building, also known as 689-691 Marcy Avenue, will be designed by Williamsburg-based Franklyn Estrella Architects and is expected to hold 41 units — either condominiums or rentals — as well as a 13-spot underground parking garage, 23 bicycle parking spots and a storage room.
The lot formerly housed a two-story warehouse building that was purchased by developer George Roth of Flushing, Queens for $750,000 in 2011 and razed in 2012. However, after the project stalled for several months under George Roth, Brookland Capital purchased last week and began moving forward on the site's development.