The fundraiser, benefitting Bed Stuy YMCA's annual campaign to support its community programs and camps, took care of all of the guests' needs with food, drinks, comedy and music
Eat, drink, be merry - and spend money! That was the theme of Bed Stuy YMCA's annual fall auction on Thursday, September 21, a fun affair dedicated to raising funds for the organization's programs benefitting local children and families.
The $65 ticket prize was money well-spent: All of the proceeds went to the Bed Stuy YMCA's annual campaign which raises money to support the organization's after school programs, camps and its very successful swim team. While health, wellness and physical fitness is the mission of the YMCA - for its 7,000 members, among which are many families with children, the community-based facility is more than just a neighborhood gym.
"The annual fundraiser is not only supporting many of our established programs and year-round activities," said YMCA board member Rotimi Akinnuoye. "Part of the money we are trying to raise also goes to children whose families simply can't afford the membership, so that they can use the facility and join the programs for free."
Guests attending the fundraiser enjoyed complimentary wine and beer provided by Bed-Vyne Wines and delectable bites prepared by Peaches HotHouse. Comedians Adrian Frimpong, Joanna Reynolds, Fumi Abe and L. Michelle did their part to make sure everybody was having a great time!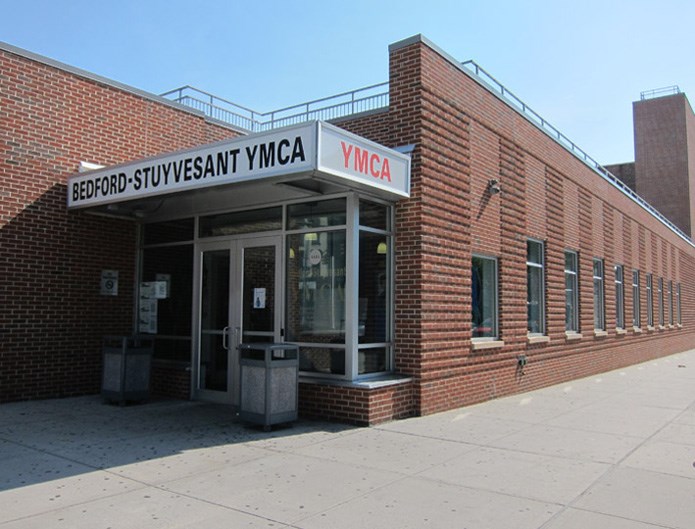 And if that already didn't sound like a win: attendees could put in their bid during the auction for a chance to win tickets for "Late Night with Seth Myers," have a dinner party for 8 at Miss Lilly's, enjoy cocktails with Shutterstock's CEO Jon Origner, or grab gift certificates for local spots such as Brooklyn Kolache and Swell Dive.
And if you missed this fun event - we were told there will be another chance to party with a purpose soon!