Kwanzaa Crawl returns for its third year of revelry, education and support for black-owned businesses, on Wednesday, December 26.
This year, more than 4,000 crawlers will be divided into 40 different teams to celebrate a day of unity, fun and fellowship by choosing from over 30 bars in Central Brooklyn and Harlem.
Launched in 2016, the Kwanzaa Crawl takes place on the first day of the week-long holiday and celebrates "Umoja" (unity) by highlighting the social aspect of community building and economic empowerment.
The crawl is presented by comedian Kerry Coddett and Operation Mobilize, a grassroots organization founded by Coddett alongside her talent manager Krystal Stark who launched the crawl to celebrate the holiday while providing Black people with actionable strategies to support economic growth within the community.
"We're always looking for ways to collaborate with Black people whose work aligns with ours," said Coddett. "If you're doing something that empowers, uplifts or educates, we want to figure out how we can support you, too."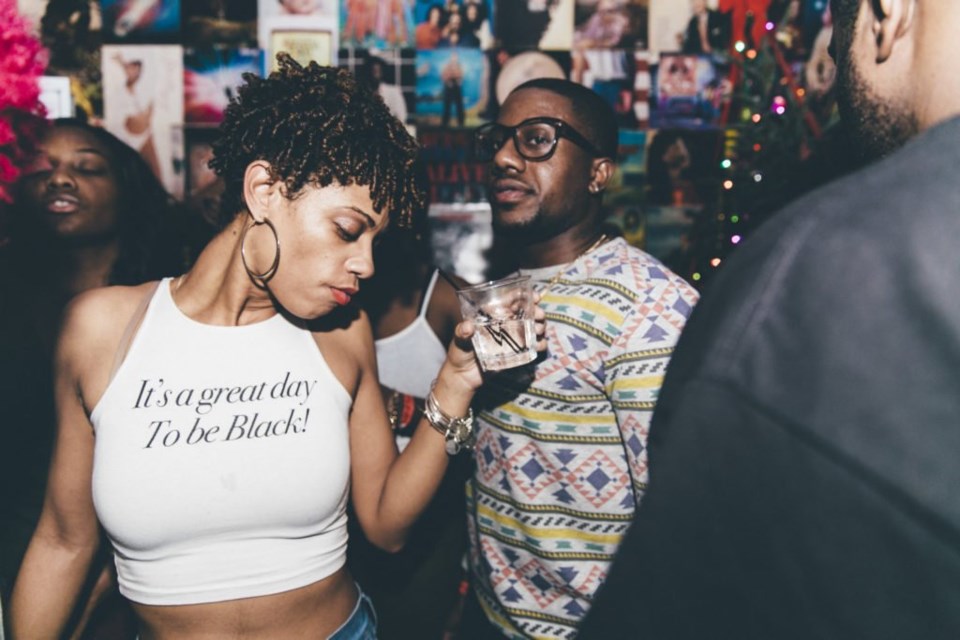 Last year's event welcomed more than 3,000 crawlers generated over $100,000 across 28 bars and restaurants in Brooklyn and Harlem
This year, Kwanzaa Crawl has expanded to over 30 bars and restaurants in Bed-Stuy, Crown Heights, Prospect Heights, Clinton Hill, Fort Greene, Park Slope and Harlem. Participating bars include Tilly's, Basquiat's Bottle, Bed-Vyne Brew and Cocktail, and Rustik Tavern, to name a few.
A portion of the proceeds will go to Barbershop Books, a nonprofit literacy organization in New York City.
"Donating a portion of the proceeds to an amazing charity like Barbershop Books was a no-brainer," said Stark. "They're all about creating spaces where Black children can read openly and freely. Literacy of any kind, not just financial, is an integral part of our advancement as a people."
Born in 1966, Kwanzaa is a seven-day holiday honoring African heritage that takes its name from the phrase "matunda ya kwanza," which in Swahili means "first fruits." The week-long celebration is rooted in several bedrock principles, such as 'Umoja' or Ujamaa (community).
To kick off the holiday with the Kwanzaa Crawl, revelers must purchase their tickets online prior to the event. For more information, to learn about the "rules to crawl by" and to purchase tickets, go here.
Drink, be merry and crawl responsibly!