East New York community activists are mobilizing residents to obtain vacant City-owned property that has blighted the community for decades, as fear grows that the city will turn the properties over to private developers. 
On March 7, the East New York Community Land Trust (ENYCLT), a nonprofit dedicated to obtaining ownership of land for the benefit of local residents, held a virtual town hall. At the meeting, the activists shared a new report, Advancing Community-Led Planning and Collective Ownership, which was two years in the making, that will guide their next steps. 
Jakob Schneider, an ENYCLT community development advocate, said a group of local volunteers began March 2020 surveying vacant properties in East New York and found 255 City-owned lots. The group narrowed that list to 18 "target sites" for transfer "to community ownership for community self-determination."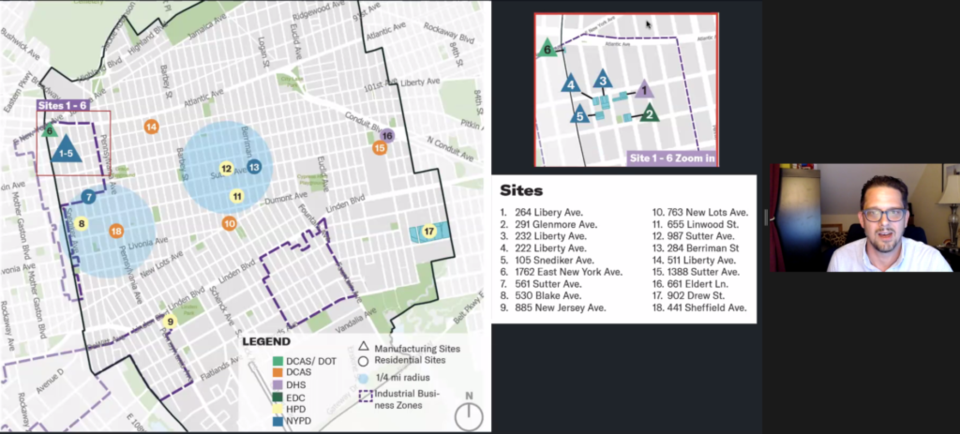 Their research identified 238 lots under the jurisdiction of 13 City agencies. The Parks Department held the most with 127, followed by NYC Housing Preservation and Development with 91 parcels.
Most of the City-owned properties are poorly maintained and have become illegal garbage dumps that attract rodents, the organization says. 
Other vacant parcels are being used as parking lots instead of mixed-use developments or housing for truly low-income residents. At least 11 of the 18 sites could provide about 630 units of affordable housing.
According to Kenya McCall, an ENYCLT activist, five of the targeted City-owned vacant lots are located in the East New York industrial business zone. McCall, a local homeowner for 13 years, said the NYPD has three of the lots, while the Department of Homeless Services and the Economic Development Corporation have one each.  
"Those spaces are being used as parking lots. There's so much more that we can do with that space," stated McCall, who said she joined the organization to "preserve the neighborhood that I call home."
"This is the industrial zone, but we can use it for community organizations. We can use it for cooperatives, which we can use to grow and strengthen the economic foothold of East New York. We don't need to be using it as a parking lot."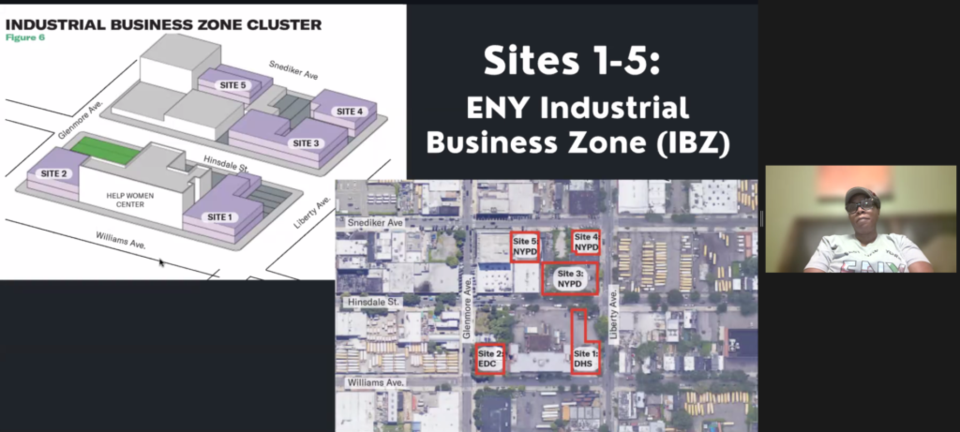 Seeing the NYPD using the vacant lot at 987 Sutter Ave. for personal parking roused McCall's ire.
"I actually live three blocks away from the 75th precinct. I have nowhere to park my car. I pay property taxes, and I have to fight every day when I move my car," she said, adding that the vehicles are often also parked on the sidewalk and block bus stops, hindering those with disabilities and the elderly from easily accessing busses.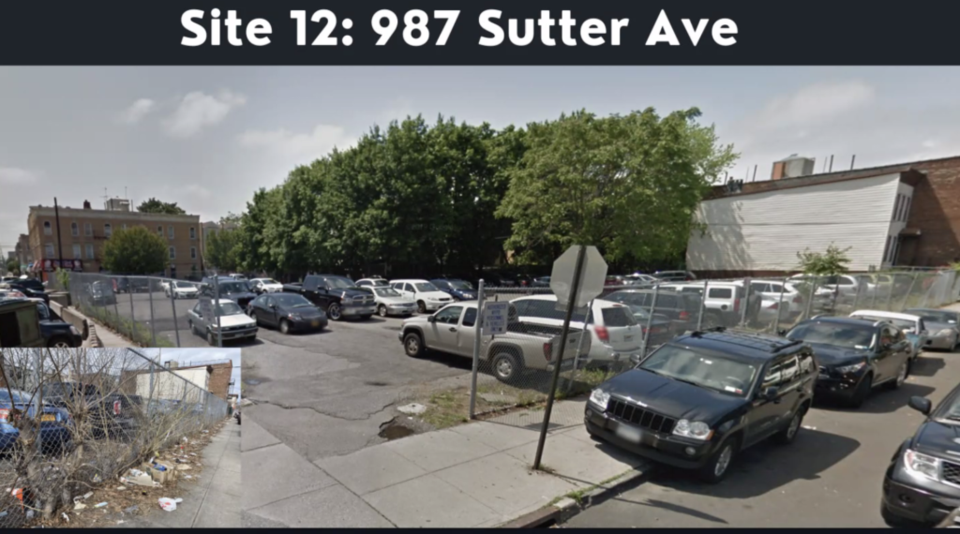 The organization also advocates for Community Opportunity to Purchase Acts (COPA) and Tenant Opportunity to Purchase Acts (TOPA) legislation, anti-displacement prevention tools.
Under TOPA, tenants living in multi-family buildings received advance notice that their landlord is planning to sell their building and have an opportunity to collectively purchase the building. COPA allows a qualified nonprofit to make the first offer to purchase a building with low-income tenants if the property owner decides to sell.
Sen. Zellnor Myrie, who represents parts of Brownsville Brownsville, Crown Heights and East Flatbush, sponsored the Tenant Opportunity to Purchase Act in 2021. Bedford-Stuyvesant's Sen. Jabari Brisport signed on as a co-sponsor.
The meeting ended with a call to action. ENYCLT asked the participants to consider joining the organization, attending rallies or contacting elected officials to help stop the transfer of any publicly-owned land in East New York to for-profit developers, who rarely create truly affordable housing.
"East New York residents can no longer be viewed by developers and the City as vehicles for the extraction of community wealth," the report states. "Any publicly-owned land in East New York must be transferred to the ENYCLT, as we are the only community-led, grassroots CLT in the neighborhood."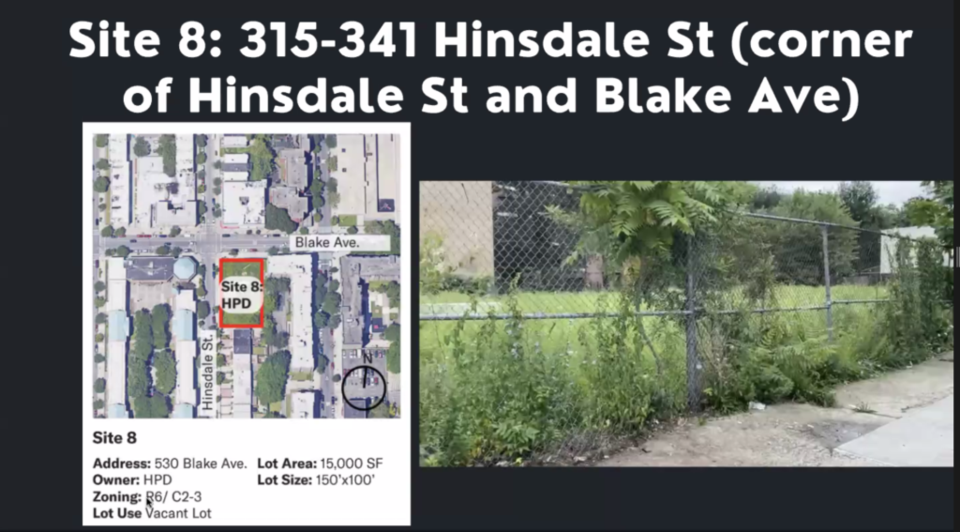 ENYCLT has an upcoming "vacant lot visioning" meeting on March 12 at 1:00pm. The meeting will focus on City-owned vacant property at site number 8, located at the corner of Hinsdale street and Blake avenue.