The Fountains -- East New York's $425 million mixed-use development at the former Brooklyn Development Center site -- has officially been completed.
Built over several phases, The Fountains complex includes 1,163 apartments across six residential buildings, with most set aside for households earning at or below 60% of the Area Median Income. 85 homes are for households earning up to 100% of the AMI. There are 200 apartments reserved for adults 62 or older and 192 apartments set aside as supportive homes for adults with intellectual or developmental disabilities.
The complex will include on-site supportive services, nearly 22,000 square-feet of commercial space and a new public plaza.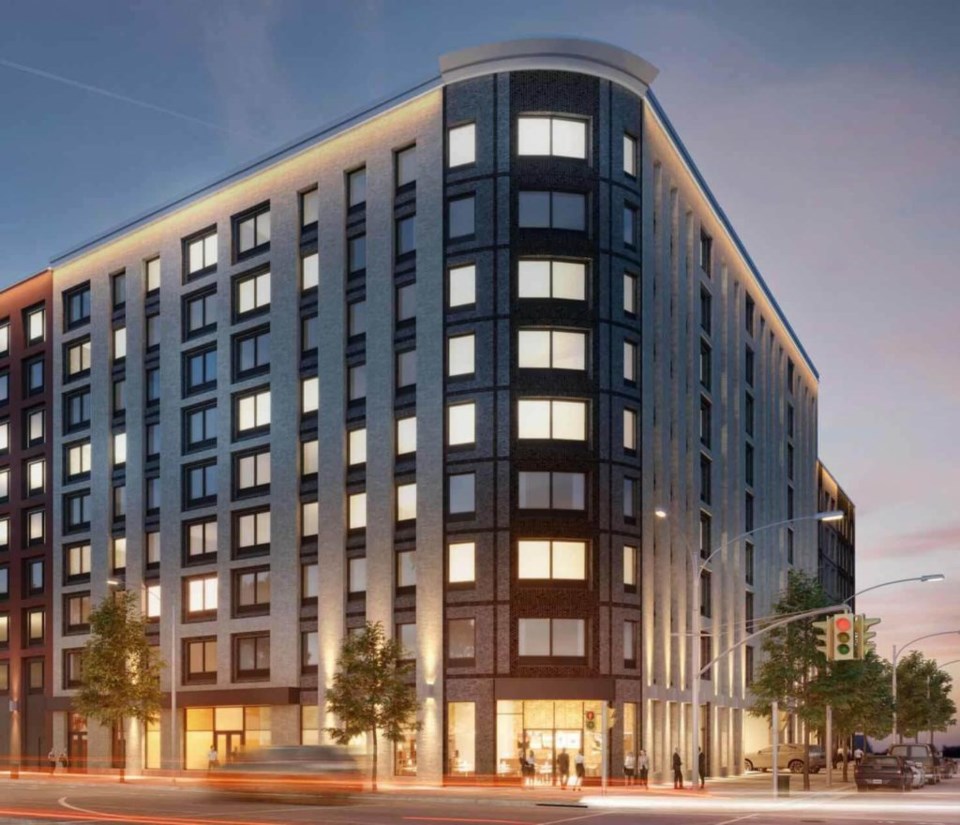 The six completed buildings include a six-story building at 11629 Seaview Avenue with 65 affordable apartments; a nine-story building at 911 Erskine Street with 267 affordable apartments; a seven-story building at 10 Schroeder's Walk with 200 apartments for residents 62 and older and 11,100 square-feet of commercial space on the ground floor; a nine-story building at 702 Vandalia Avenue, with 65 affordable apartments; a nine-story building at 881 Erksine Street with 144 affordable apartments; and a nine-story building at 894 Fountain Avenue with 422 affordable apartments.
All six buildings were constructed to meet Enterprise Green Community standards and include energy efficient features such as ENERGY STAR labeled appliances, heating and cooling systems, and lighting.
Governor Kathy Hochul said The Fountains were the embodiment of the state's commitment to provide equal opportunity for each and every New Yorker.
"This complex goes above and beyond to provide quality, affordability, and access to the resources needed to live healthy and successful lives," she said.
"This mixed-use development provides housing, services, and amenities that will reenergize the community and build a brighter future for all, but especially for our most vulnerable residents."
Senator Roxanne J. Persaud said with 2oo of the 1,163 new homes being set aside for adults over 62 and 192 being set aside for adults living with intellectual or developmental disabilities, "this project is very responsive to the dire local need for permanent, safe and affordable housing, particularly for vulnerable New Yorkers."
Brooklyn Borough President Eric Adams added that The Fountains development would provide stable, deeply affordable housing to people who need it most.
"I have been proud to support this project as borough president, emphasizing the need to prioritize those at risk of displacement in the East New York and Brownsville areas. Providing on-site support services for residents with intellectual and developmental disabilities is also an important step toward giving people with disabilities stable, nurturing environments, and I urge other developments to follow this model to ensure we are meeting the needs of this vulnerable population."
*correction: an earlier version of this story stated Governor Kathy Hochul was in attendance at the ribbon-cutting; she was not.