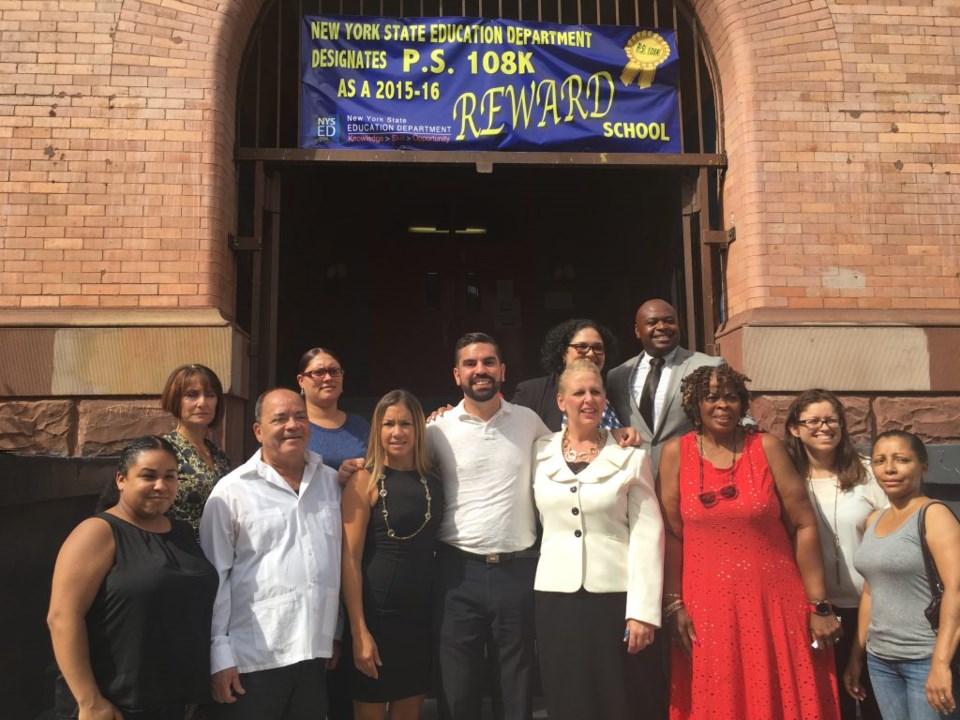 City Councilmember Rafael Espinal announced at a press conference on Friday $17.45 million he secured for 27 neighborhood public schools in his district which include the neighborhoods of East New York, Cypress Hills and Brownsville.
The money was allocated as a part of the controversial rezoning plan put for by Mayor Bill de Blasio, a pledged to create or preserve 200,000 units of affordable housing across the city.
According to a report released in December 2015 by the office of NYC Comptroller Scott Stringer, Mayor Bill de Blasio's plan to rezone East New York for more affordable housing actually would end up displacing 55 percent of its current residents.
Residents and elected officials lobbied for the allocation of additional resources, including the $17 million to the district schools, to help mitigate the potential impact of the mayor's rezoning plan.
"These are some of the most systematically underserved schools in New York City and it is time we show our commitment to our students by investing in the tools that will guarantee their success," said Espinal.
The school funds will go towards renovating existing school infrastructure, such as, libraries, science labs, school yards and auditoriums, as well as support technology upgrades, such as, the purchasing of laptops, smartboards, printers, and mobile computer carts.
"This is money well spent and marks a true investment in the long-term success of the community," said State Senator Martin Malavé Dilan. "Using education to spur growth at every facet of communal life, from schools, to homes and jobs, is precisely what we need to be doing to have a lasting impact."