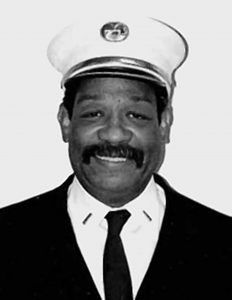 Although the September 11, 2001 attacks have become a part of American history and shaped discussions on terrorism for the past 15 years, the memory of those who lost their lives is still fresh for some. According to a recent report, in an effort to remember a faithful firefighter who lost his life on that iconic day, high school in East New York will now bear his name and his legacy.
Located on Pennsylvania Avenue in East New York, the FDNY High School for Fire and Life Safety will undergo a permanent name change in order to honor FDNY Captain Vernon Richard, who led Ladder Company 7 as they responded to Twin Towers shortly after the attacks. The name change comes after heavy petitioning from family, friends and colleagues throughout Brooklyn.
"Captain Vernon A. Richard exemplified bravery and selfless sacrifice, and now, with the school that bears his name, his memory will live on and inspire generations of future FDNY members," said FDNY Commissioner Daniel Nigro.
After the smoke cleared and the story of Richard's efforts came to light, he was posthumously promoted to Captain and honored as such. Richard was described as a gentle giant who never forgot the family and friends in the Brooklyn Marcy Houses and various other neighborhoods that he frequented. While he was hailed a hero in his local community, the harsh truth remains that he was one of over 300 FDNY members who were killed that day.
"We are proud to have schools across the City named after inspirational leaders and local heroes like FDNY Captain Vernon A. Richard," said New York City Department of Education Chancellor Carmen Fariña.