East New York's Linden Park and Cypress Hills Playground have closed for much-needed renovations.
It's been 18 years since Linden Park, located at Stanley Avenue, Vermont Street and Wyona Avenue, has seen any upgrades. In 2000, the city undertook a $12,000 renovation of the sports park which features a track, football and baseball field, handball as well as play equipment and swings for tots and children, a spray shower and picnic tables.
The current renovation, which began at the beginning of December, will reconstruct the existing synthetic turf field and running track, and build new drinking fountains and misting stations. The park is also getting new lights and pull-up bars.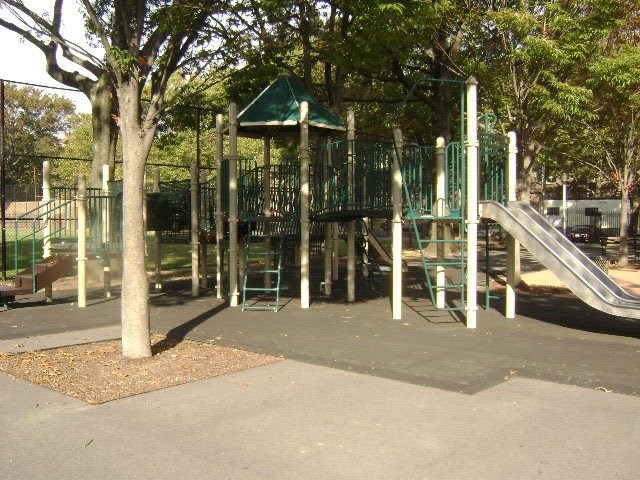 The Cypress Hills Playground, located at Euclid, Blake and Dumont Avenues, saw its most "recent" renovation in 1999; the $73,000 overhaul included the installation of new handball courts and two play structures, one geared specifically toward younger children.
Today, the park is divided into two parts: a large grassy baseball field and a play area at the front facing Euclid Avenue. The field has two baseball diamonds and a set of bleachers. The play area includes handball and basketball courts, swings, adventure play equipment, sitting areas with benches and tables, and water fountains.
Now, two decades later, the Cypress Hills playground will get its existing natural turf field replaced with a newly-constructed synthetic turf multi-purpose athletic field. The upgrade will also include a new perimeter recreation path, reconstructed dugouts and bleachers, as well as upgraded drinking fountains and misting stations.
Both projects are made possible with $9 million in funding from the city and are expected to be completed by fall 2019.