For those opting to vote in person for this year's presidential election, the day has arrived.
Early voting kicks off in New York City on Saturday morning, Oct. 24, and will run until Sunday, Nov. 1.
The early voting process is new to the state, only being signed into law last year. But with snafus with absentee ballots, drama with the postal service and large crowds expected on Election Day, Nov. 3, the process is predicted to attract a number of voters who want to cast their ballots with time and less crowding.
According to New York Times state politics reporter Luis Ferré-Sadurní the aim of early voting is to increase voter turnout and avoid long lines on Election Day, especially given the pandemic and predictions of a high-voter turnout.
Each voter is assigned an early voting site different to their Election Day site depending on their address, which you can find here. Each site keeps its own hours, so be sure to check your site.
All sites will be requiring mask-wearing, social distancing and voting machines will be regularly sanitized. Voters will be given a stylus pen to mark the electronic poll book and their ballot, that they can keep as a souvenir.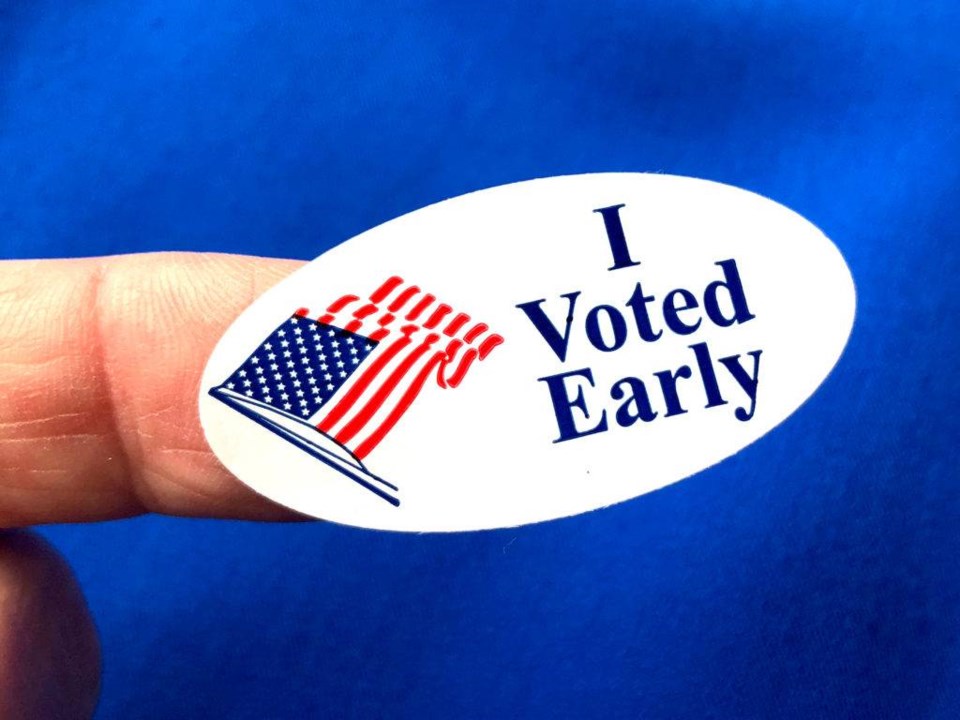 All registered New York voters can cast their ballot at their assigned early voting site, whether they requested an absentee ballot or not. Those who want to cast their absentee ballot in-person can drop them at their early voting site and avoid any lines. Those who vote in-person not using their absentee ballot will only have their in-person vote counted.
Given issues with the labelling of absentee ballots and uncertainty around the capacity of the postal service, local politicians and leaders are recommending voters vote early in-person if they are psychically able to.
At 10.30 a.m. on Saturday, Oct. 24, Senator Zellnor Myrie will gather local leaders and politicians outside Brooklyn Museum to highlight how New York voters can avoid lines and crowds and ensure their vote is counted by voting early.
Early voting will run until Nov. 1 and Election Day is on Tuesday, Nov. 3. You can request a ballot online until Tuesday, Oct. 27.