Brooklyn-based tech start-up Revel, New York City's first shared electric moped service, is adding 1,000 new e-mopeds to its fleet and expanding its service across 20 neighborhoods in Central Brooklyn and Queens.
The expansion comes as the company wraps up a nine-month pilot program that launched last July with 68 mopeds operating in Bushwick, Williamsburg and Greenpoint. Starting today, Brooklynites in Bedford Stuyvesant, Clinton Hill, Fort Greene, Prospect Heights and Crown Heights will have access to the fast, affordable and energy-efficient transportation alternative, too.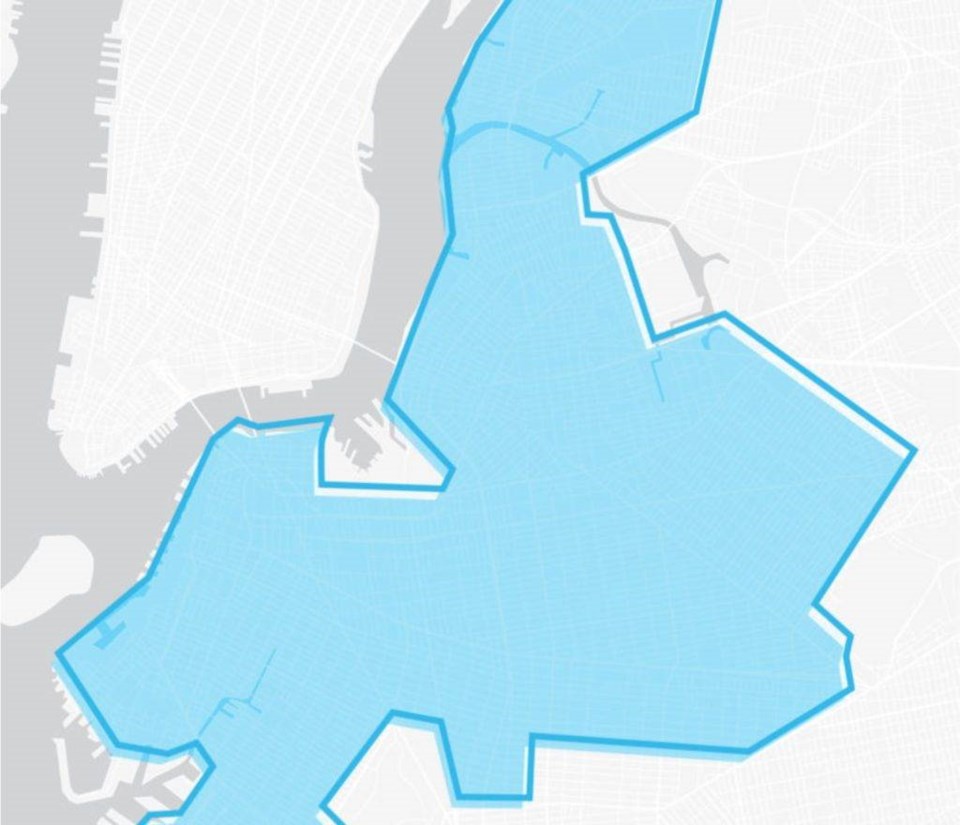 "Over the last nine months, we have seen our mopeds become an important part of riders' routines and an integrated part of the transit landscape," said Revel Co-Founder and COO Paul Suhey. "Expanding to 1,000 mopeds across Brooklyn and Queens will help even more New Yorkers meet their transportation needs."
Revel works like many other ride-share programs: Any user with a valid driver's license, a credit card and a safe driving record can easily and quickly access and reserve the mopeds up to 15 minutes in advance through the Revel app.
After a one-time $19 fee to cover a motor vehicle license check, rides start at $1 and $0.25 per minute thereafter. The first minute of every ride -- dubbed a "safety minute" -- is free, giving users time to put their helmet on and stay safe.
Users can take the moped anywhere in Brooklyn and Queens, as long as they stay clear off bike lanes, sidewalks, expressways, highways and interstate routes. At the end of the ride, they can park the moped in any legal five-foot space within the 20 home neighborhoods.
To make the ride-share program also available to low-income Brooklynites, Revel is giving 40 percent off all rides for users who use public assistance programs such as SNAP or live in NYCHA housing.
The new e-mopeds are built for two riders, US DOT safety certified and registered with the New York Department of Vehicles. All mopeds are equipped with helmets, all rides are fully insured and any user can sign up for a free one-on-one training prior to getting on the moped.
"We are thrilled to bring a fun and easy way to get around more of Brooklyn and Queens," said Revel Co-Founder and CEO Frank Reig. "During the nine-month pilot, we learned what worked well, what needed fixing, and what users wanted from the service going forward, and we took those lessons to improve the service for everyone."