Friday, August 1 kicked off "World Breastfeeding Month," and Brookdale Hospital in East New York led the charge by hosting a special day of education and sharing for expectant and new moms in Brooklyn.
Over the past few years, the hospital has taken big steps towards becoming an accredited "Baby-Friendly" facility, a designation by the World Health Organization and the United Nations Children's Fund (UNICEF) which will establish Brookdale as a certified global leader in providing evidence-based, structured maternity care practices and services.
Some of the changes and new practices include providing more information to new moms on self-care and the baby's care, postpartum; laying the baby on the mother's chest immediately after it is born; keeping the baby with the mother in the same room throughout the baby's stay at the hospital (versus taking the baby away into a separate room); and also helping mothers initiate breastfeeding within one hour of birth.
In fact, breastfeeding education for new moms is a major component of the baby-friendly designation, because of the enormous role it plays in the child's overall health and development.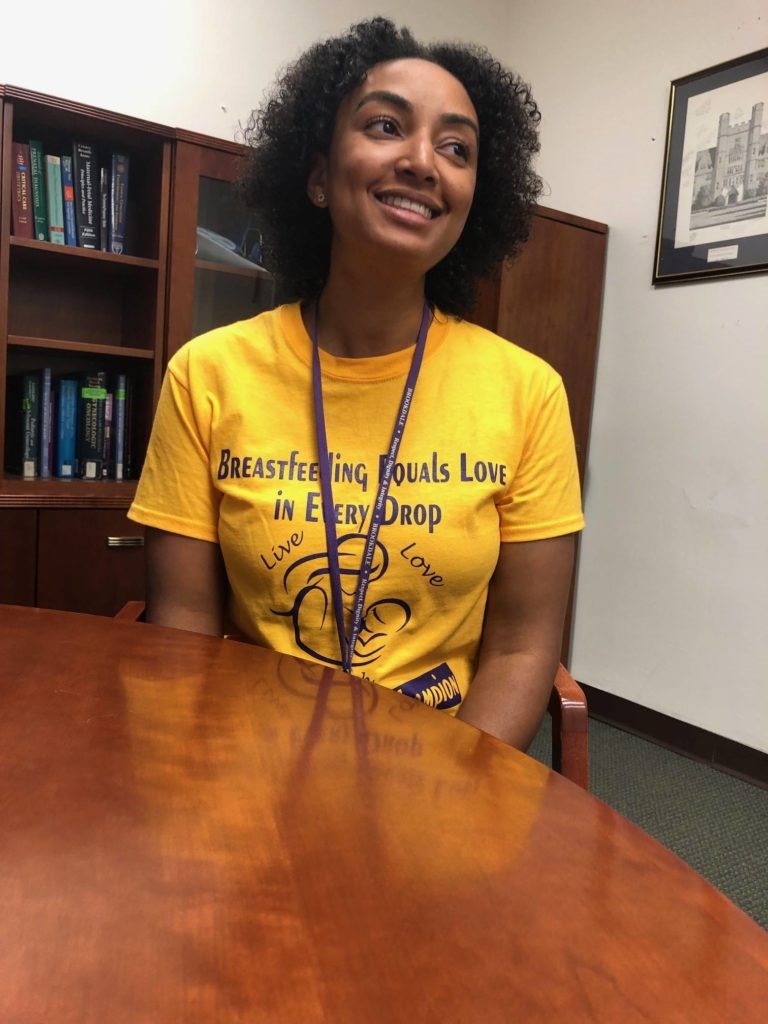 Ashley Orenshteyn, a registered nurse at Brookdale and the mother of two children, 4 years and 22 months, decided to become a certified lactation consultant after working in the neonatal intensive care unit and witnessing for herself the huge benefits breastfeeding provided premature babies, versus those that did not receive their mother's milk.
"I saw how breastmilk impacted their health, as far as how long they stayed there and how well they did. So I took it upon myself to learn more about it," Orenshteyn said. When Orenshteyn later had her own children, of course she breastfed both. And at almost two years old, her youngest child continues to breastfeed, she said.
"The medical benefits are tremendous as far as providing the necessary antibodies for the newborn with a fragile immune system," said Dr. Cyrus McCalla, chair of Ob-Gyn Department at Brookdale. "A mom's breastmilk fights infection in the newborn, provides long-lasting protection, prevents Gastroenteritis and other childhood diseases."
In the last ten years alone, the urgency and push for mothers to breastfeed has accelerated and become a global movement.
Today, even hospitals that are not "baby-friendly" most likely will have a lactation consultant on staff to provide services and give strategies for stimulating milk production and even help new mothers when the child is not latching, said McCalla.
"If the baby is not latching on properly, moms may be able to express the milk herself and still feed the baby. If the milk production is not adequate, she can do both-- breastfeed along with supplemental formula feeding," Dr. McCall said. "But getting some breastmilk on board is of tremendous benefit, even if she's not solely breastfeeding."
And the long-lasting benefits are beyond even physical health, impacting mental health, particularly in the current digital age where kids will spend a lot of screen time disconnecting from the human touch, Orenshteyn pointed out: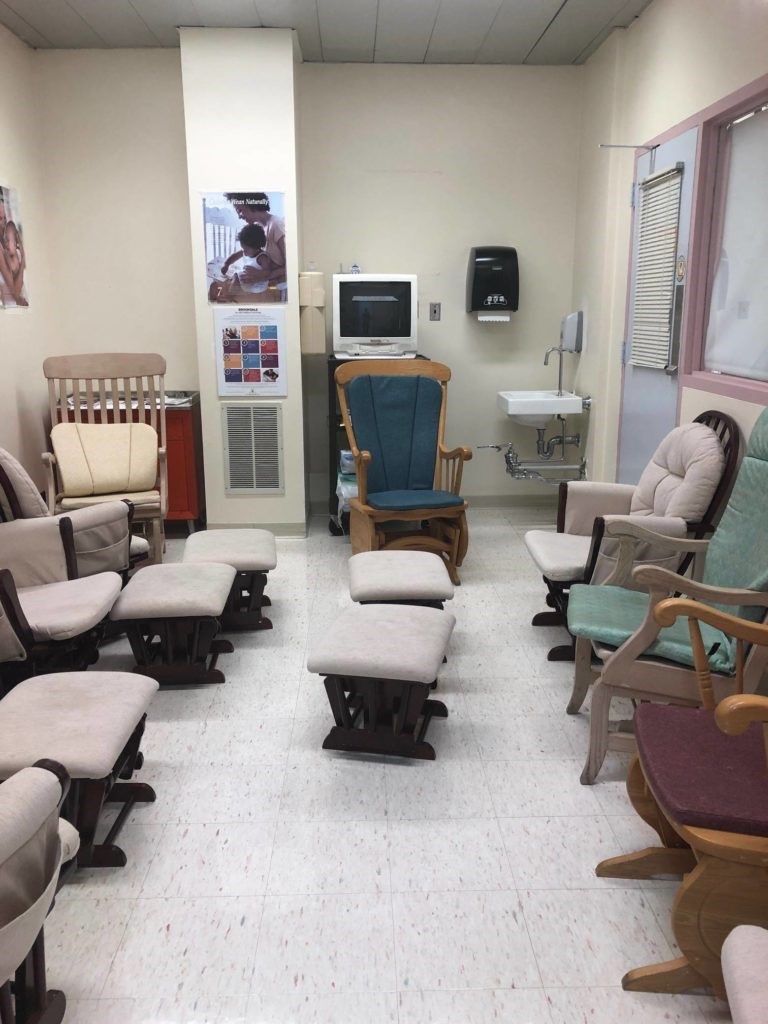 "The connection that you have with your baby-- you're holding them; you're looking down at them; they're looking up at you-- that connection lasts a lifetime. A lot of the decisions we make as adults start with our attachment relationship: the ones we create beginning in the womb until 3 years old. A lot of people don't realize that a large part of being a good human is about that connection that was developed between the ages 0 and 3."
Brookdale will be holding three more breastfeeding events throughout the month of August in the hospital's Kahn Auditorium: On Wednesday, August 14, the hospital will hold a Breastfeeding Grand Rounds, from 11:00am - 12:00pm; and on Friday, August 23, they will screen Chocolate Milk Documentary from 5:00pm - 8:00pm
"We here at Brookdale have made a concerted effort, increasing our numbers from 5 percent to 20 percent of in the last 18 months alone," said Dr. McCalla of the number of new mothers who now leave the hospital breastfeeding. "The combined breastfeeding and bottle feeding is in the 80 percent range.
"So we're really making efforts to educate moms to the benefit and, hopefully, that will get transferred from one generation to the next. But we'll continue to educate the public and our patients here."