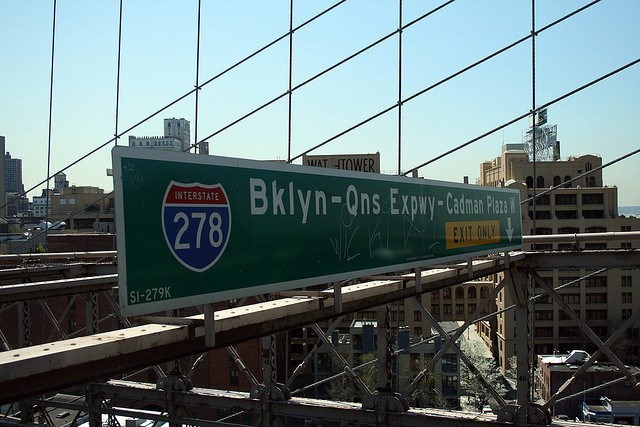 From Monday, March 3, through Saturday, March 29, the New York City Department of Transportation (DOT) Division of Bridges will close lanes on the southbound (Staten Island-bound) Brooklyn-Queens Expressway (BQE) from Atlantic Avenue to Cadman Plaza to repair expansion joints.
Lane closures will be in effect between 12:01 am and 5:00 am the following morning.
One lane will be closed from 12:01 am to 1:00 am and two lanes will be closed until 5:00 am. One lane of traffic will remain open at all times.
For all New York City non-emergency services, including inquiries regarding DOT construction projects, dial 311. Be prepared to give your name, the borough of the project, and a return phone number.
The Bridge Identification Number for the "triple-cantilever" is 2268498.