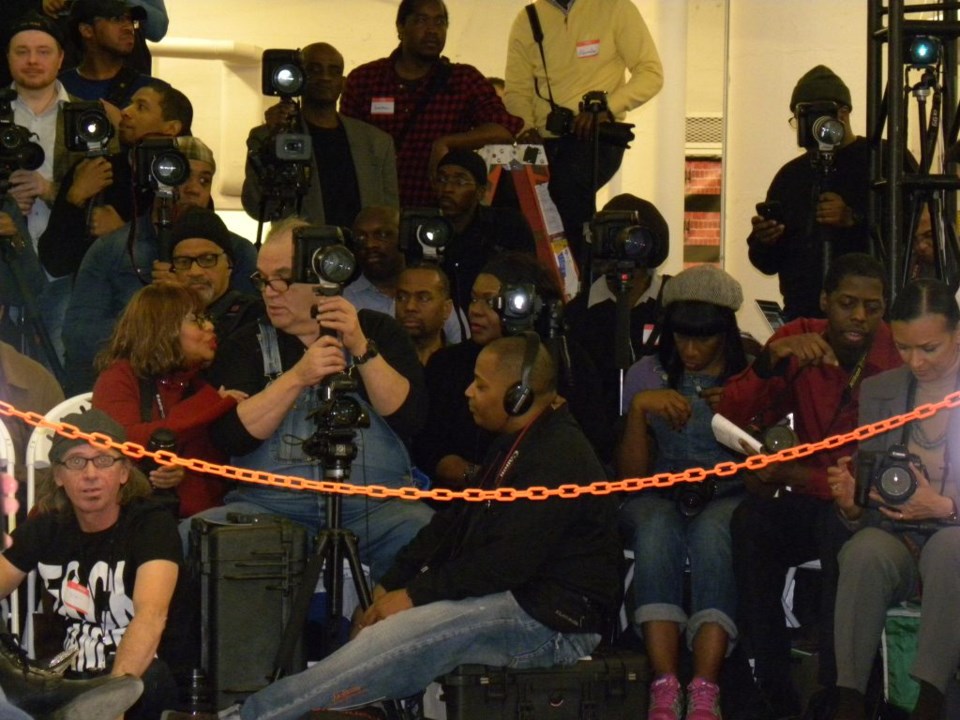 I visited Fashion Week Brooklyn (FWB) this past Saturday, March 15. A friend of mine had invited me and was able to arrange a press pass for me as well as a VIP seat in the front row.
I guess that is one of the perks of being a columnist for The Brooklyn Reader (as well as having good friends).
It was an interesting event, especially since I do not know a lot about fashion shows. I believe I have been to a total of three fashion shows in my entire life. The first time was in Amsterdam, also by invitation of a friend, who is a famous stylist in The Netherlands.
That one was quiet embarrassing, since I did not know any of the designers or the celebrities that attended. My friend introduced me to someone I knew from TV, but I could not place her and he left me hanging. I literary stood there like a deer in headlights. Fortunately they ignored me completely and I was able to sneak away and score a glass of wine to muster up some courage to face the next embarrassment.
I tend to worry about what to wear to these type of events. You certainly don't want to outshine the designers or models. Not that that is a big concern, since I dress pretty conservative. But you also don't want to appear too conservative as if just walking in from an office accounting job (nothing wrong with being an accountant and some of them are actually pretty fashionable).
For the fashion show in Amsterdam I had asked my friend what to wear and he explained that black attire would always work. I should not have listened to him. Everyone was wearing amazing outfits and I felt totally underdressed. For Fashion Week Brooklyn, I decided on light grey slacks, a dark blue slim fit dress shirt, and burgundy dress shoes. European stylish and not too trendy. It worked out fine this time.
As I had mentioned, I do not know a lot about fashion shows, so you might wonder why I would write about it? Well, simply because, the things that I don't know anything about fascinate me. If you watch Discovery Channel from time to time, you can probably relate to that.
I also would like to bring up Cathy Horyn. I had never heard of her, but the gentleman that was sitting next to me at FWB told me that she did not know a thing about fashion when she entered the fashion industry as a journalist. However, she became one of the most feared critics in fashion.
Who knows, perhaps there is a future in fashion for me as well.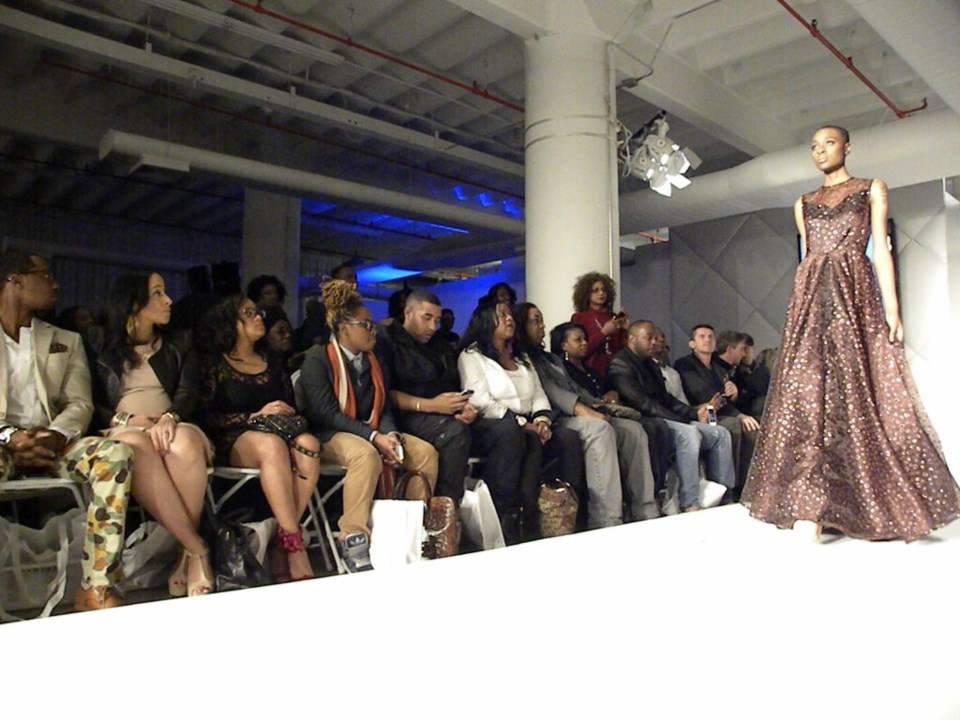 I actually was in good company at FWB. My guess is that about 80% of the guests had never been to a fashion show before. That was evidenced by some of things I observed and that regular attendees of fashion shows would not be guilty of:
Several people stepped or walked on the pristine white runway. It left a lot of black shoe marks before the show even started.
Others in the front seats leaned forward during the show. This took away the vision for the photographers and rest of the audience.
Some people in the front seats had their legs crossed with their legs dangling over the catwalk (the front seats are usually very close to the catwalk). This again diminishes photo opportunities and takes away from the catwalk experience.
A couple of ladies in the front seats were wearing skirts that were so short, that one could see that they were wearing panties (I'm not a pervert, they were right across from me and there was no way around it).
I liked a lot of the designers. My favorite one was AKOU, who also happens to be a friend of the friend who had invited me. The dresses were elegant, but playful at the same time. Some examples (Photography by Shawn Punch):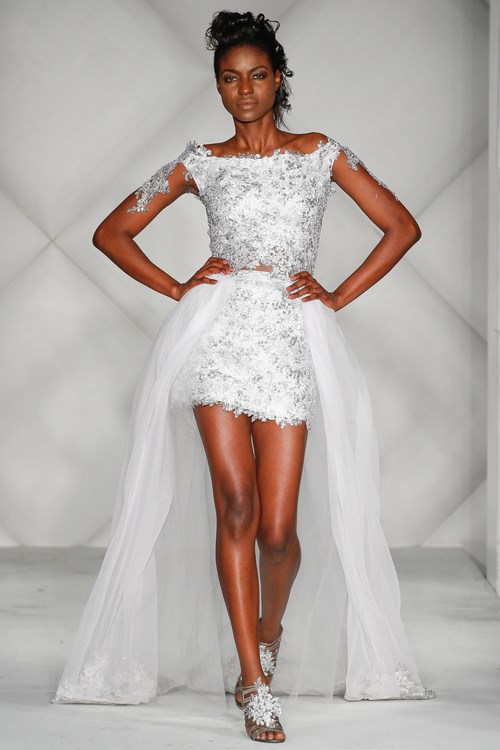 AKOU was also the only designer that was listed as coming from New York. However, I don't think any of the designers were from Brooklyn though.
We should probably do something about that. I know for a fact that Brooklyn has many fashion designers. I have met so many young people in Central Brooklyn that are into fashion, designing apparel, modifying existing clothing into something amazing and fashionable, etc.
Perhaps not all are ready for Brooklyn Fashion Week, but it would be great if there was an event were they could make a start. Just showcasing their talent, getting some exposure (and tips for next steps).
A try-out for fashion designers in Central Brooklyn is what we need, because I bet there are more do's and don'ts as it comes to designing fashion as there are with just simply attending a fashion show.
To all fashion designers out there: Let's stick our heads together and make something happen.
Yako