The 35th City Council District race is a crucial one, particularly for the future of affordable housing, considering the district is home to over 6,000 units of NYCHA housing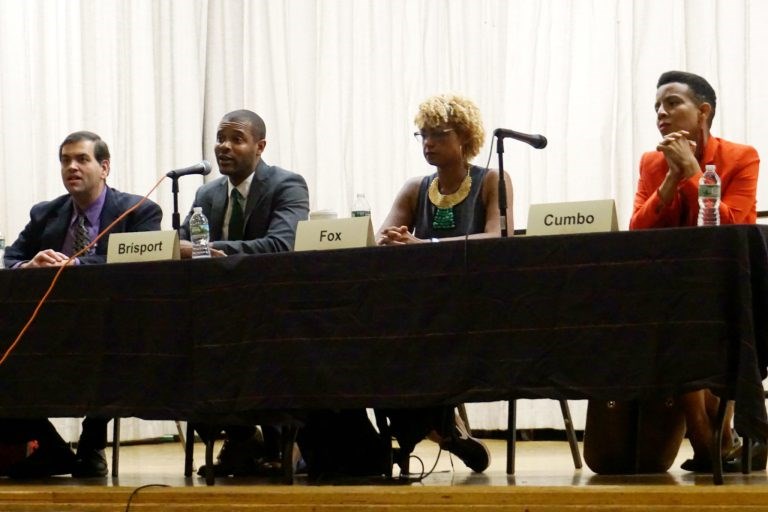 Vying for one of the most sought-after seats in the citywide elections, four candidates running for the 35th City Council District faced off in a debate at Teunis G. Bergen P.S. 9 in Prospect Heights on Wednesday. The position is currently held by Councilwoman Laurie Cumbo, who presides over the neighborhoods of Fort Greene, Clinton Hill, Prospect Heights, and parts of Crown Heights and Bedford-Stuyvesant, and is running for re-election.
Tensions over affordable housing ran high as the City Council hopefuls deliberated over how to compensate for the Trump administration's decision to cut NYCHA's budget by up to $340 million while raising thresholds for so-called "affordable" rents from 30 percent to 35 percent of income.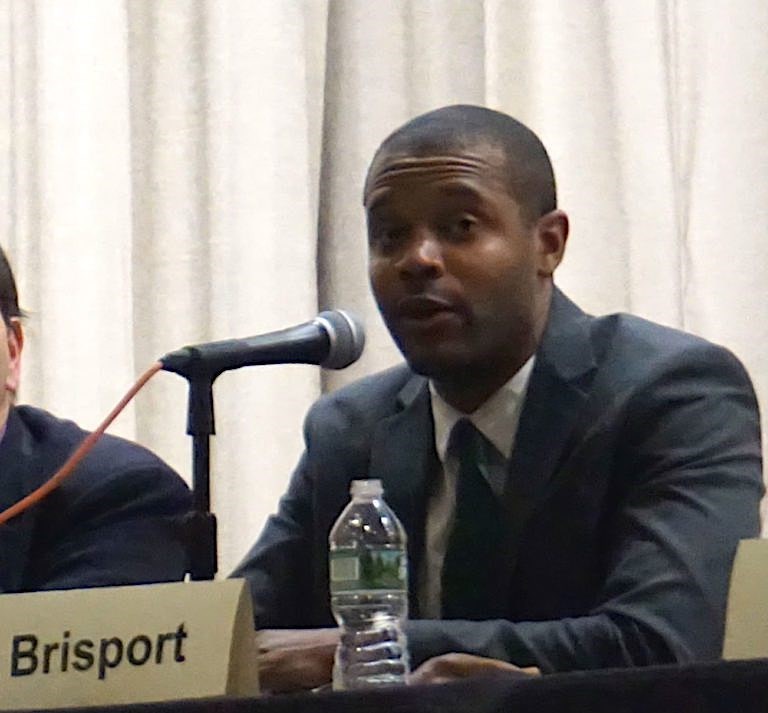 A self-billed "democratic socialist," Green Party candidate Jabari Brisport asserted that the city needs to raise alternative sources of revenue to shift dependency away from federal funds. "This campaign is proposing two new taxes," Brisport said. "One is a vacancy tax for empty lots or empty units that are being used as Airbnb motels. The other is a property flipping tax." The latter tax, he hopes, will stem the tide of displacement caused by developers who buy properties and evict existing tenants to flip the units for a quick profit.
The other candidates offered scant alternatives aside from increasing city funding to ramp up affordable housing supply. Incumbent Councilwoman Laurie Cumbo voiced her support for Mayor DeBlasio's NYCHA NextGen program, a 10-year plan to build mixed-income housing on vacant NYCHA land, where each new development would contain a 50-50 split of affordable and market-rate housing units. However, Cumbo warned of the potential for private developers to gain the upper hand unless community stakeholders and nonprofit developers like the Fifth Avenue Committee are looped in.
Accused by her challengers throughout the campaign for being "too cozy" with real estate developers, Cumbo fired back by iterating her support for economic development nonprofits who emphasize local hiring so that the community benefits from job creation. "I think it's critical that we end this cycle of constantly going to the same four or five developers throughout the city of New York who are gaining a massive amount of resources," Cumbo said.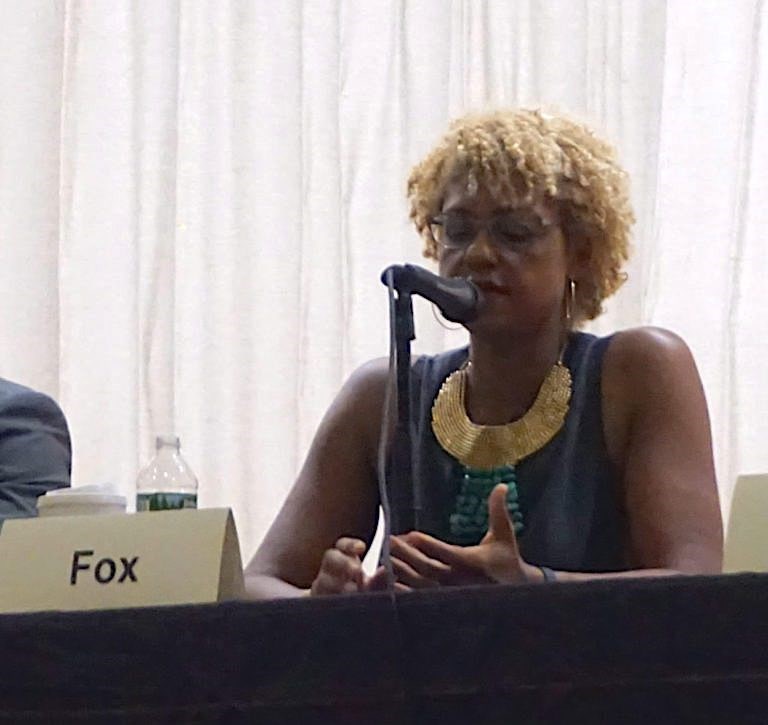 Plans to revitalize the historic Bedford Union Armory led by private developer BFC partners, is a hot button in the 35th District City Council race and has become a focus of citywide activism against gentrification and displacement. The de Blasio administration has proposed installing a state-of-the-art recreational center in the long-vacant edifice in addition to a mix of below-market and market-rate housing. Cumbo's most dogged challenger, City Council staffer Ede Fox, who ran against her in 2013, reiterated her opposition to the proposed gutting of the armory.
"I've proposed a community land trust as an option to provide the community with control over what happens there," Fox said. "But first and foremost I've been hearing from everyone in the neighborhood that we need to make sure that there is 100 percent affordable housing and that that affordable housing is titrated to the local community income."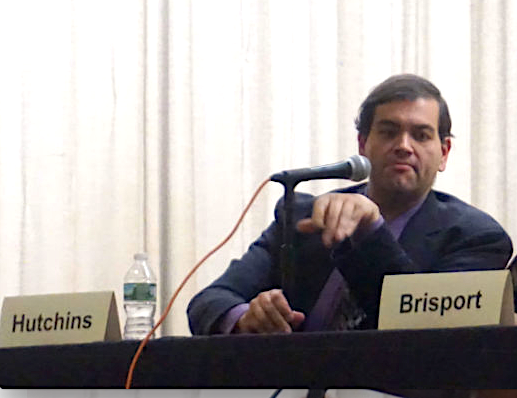 Green Party candidate Scott Hutchins concurred, saying: "Public land should be for public use." Hutchins is disabled and has lived in homeless shelters since May 2012. He is advocating for shelters to be converted into low-income housing after discovering that the $3,500 per head expense of keeping one person in a homeless shelter for one month is enough for a below-market or even market-rate apartment.
With the primaries just days away on September 12 and the general election taking place on November 7, the 35th City Council District race is a crucial one particularly for the future of affordable housing, seeing as the district is home to over 6,000 units of NYCHA housing.