Dianne Morales is making waves for a candidate who lacked name recognition when she entered the mayoral race. If campaign donations are any indication, she's a top-tier candidate.
According to an analysis by The City, Morales was the top choice of donors who contributed to more than one campaign. That's significant because the ranked-choice voting method comes into effect for the June primary election.
Morales told BK Reader her campaign also received more small donations of $10 than any of the more than 30 candidates in the race. About 30% of her donors are unemployed.
"I think my fundraising success says a lot about how my message and my vision is resonating with New Yorkers," she said. "It says a lot about the extent to which New Yorkers are ready for transformational change and leadership that is not tied to or indebted to the status quo."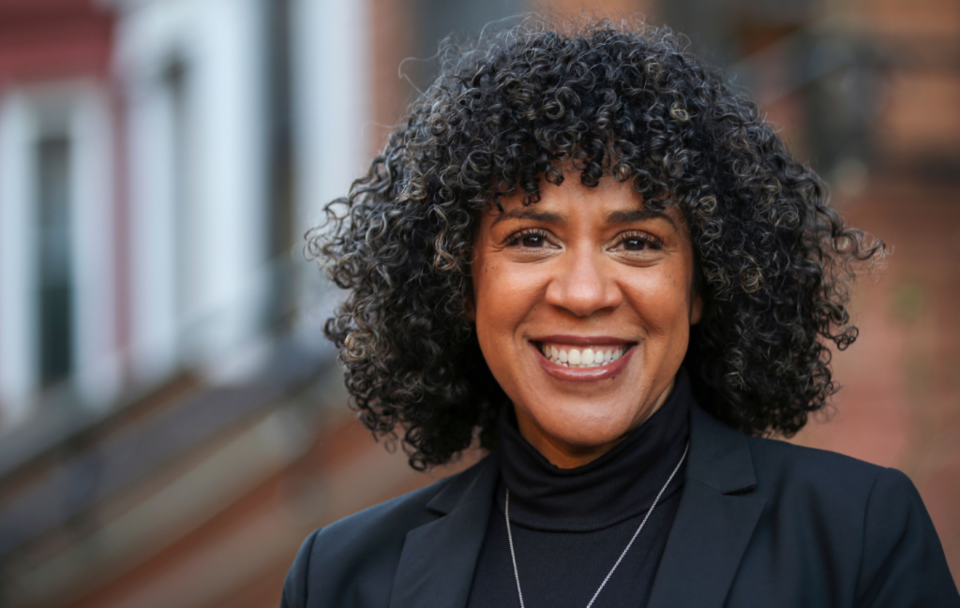 The decision to run
Morales is an Afro-Latina, born and raised in Bed-Stuy. The single mother of two is also a first-generation college graduate.
"I've got lived experiences that exposed me to a lot of the challenges that so many communities face, in terms of accessing opportunity for educational and economic security," she said.
"At the same time, I've spent the last 30 plus years working in communities as a (nonprofit) executive to help people overcome some of those barriers."
She felt inspired to improve the lives of others through her professional and personal experiences. Although she's never held public office, Morales said she had the skill set to serve as mayor.
Her resume includes executive director positions at The Door and most recently Phipps Neighborhoods, a social services organization helping low-income families in the South Bronx.
"I put my experience up against anyone else's in this race. I haven't been a talking head. I haven't been an heir to a political dynasty. And I haven't been just crafting policy papers. I've been doing the work. And I think the mayor's job is an executive job," she said.
Some see Morales as the top progressive in the race. The left-leaning Working Families Party selected her as its second choice. However, the party withdrew its endorsement of New York City Comptroller Scott Stringer as its first choice after a former aide accused him of sexual assault.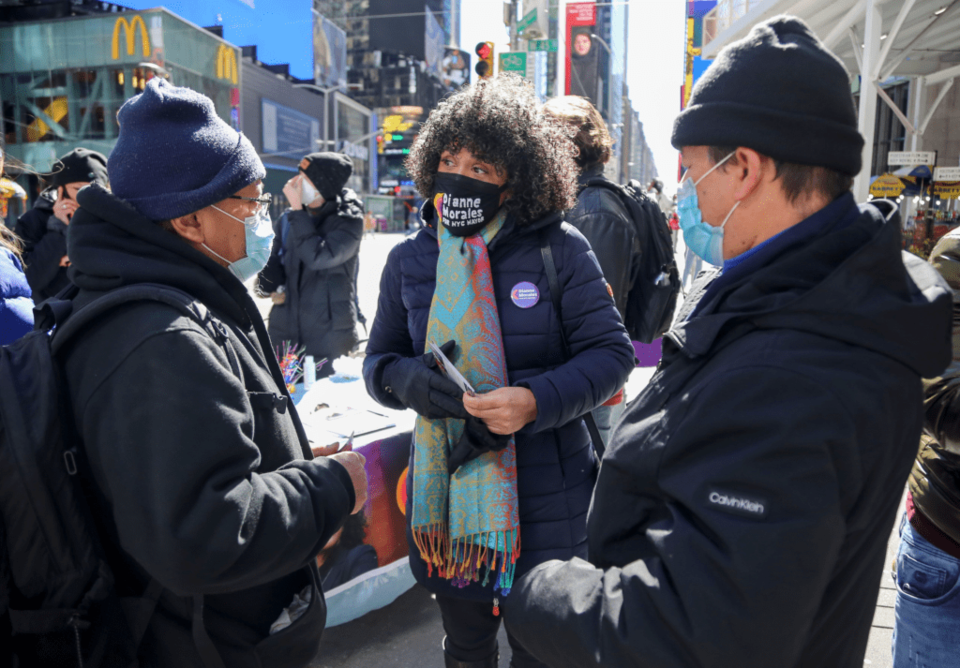 Vision for NYC
Morales said city government had ignored the interests and needs of the majority of New Yorkers "who are the heart and soul of New York City," and pursuing profit-centered policies tailored to corporate interests had to stop.
Instead, Morales envisions policy decisions that prioritize the well-being of everyday people.
"I think that we just need to value all New Yorkers equally and allow access to opportunity for everybody," Morales stated.
"We can do that by focusing on people who have been left behind historically. If we increase their ability to live in dignity, it has a ripple effect on all of us, and it improves the lives of all of us."
Morales has an intersectional platform agenda. It's divided into three categories: dignity, care and solidarity. The details are on her campaign website.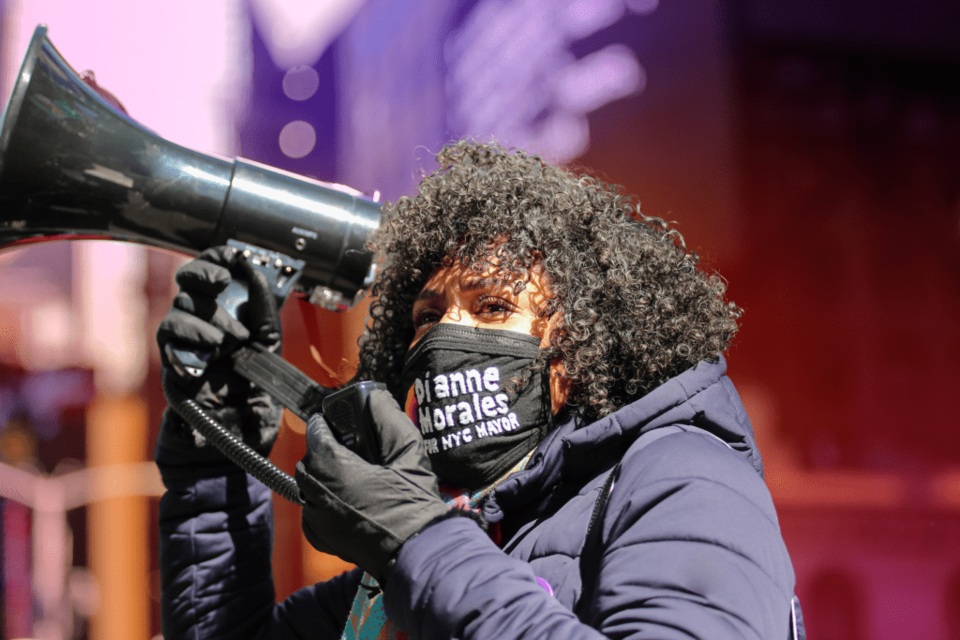 Affordable housing
As Brooklyn's real estate market skyrockets, figuring out affordable housing becomes increasingly challenging.
"I think the key is to move away from the model that we have used historically," argued Morales, "which centers and prioritizes developers."
Morales said she's not anti-developer, but upset that city officials grant real estate developers significant tax subsidies in exchange for providing "a paltry number of units that are quote-unquote, affordable, but are really not."
For Morales, housing is a right.
As mayor, she would make room at the table for nonprofit developers, convert some vacant properties into permanent affordable housing and transform the broken shelter system.
Police reform
Morales advocates for defunding the police, and would reallocate $3 billion of the NYPD's overall budget.
It's a challenging political balancing act for policymakers to significantly slash the NYPD's budget when crime and gun violence are on the rise. At the height of BLM protests last year, the mayor and city council members wrestled with the issue and settled on cutting the department's budget by less than $1 billion.
Morales is optimistic that the 2021 city council elections could change the political dynamics.
"I am hopeful and confident that the incoming cohort of council members will largely agree with the idea that we need to transform what public safety looks like in our city," she said.
As mayor, Morales would create an independent community first responders department of professionals who are trained to handle mental health issues and other areas where police officers lack proper training. She would altogether remove the NYPD from duties related to school safety, traffic enforcement and unhoused people.