Destination Bed-Stuy, a new quarterly symposium dedicated to art and community in Central Brooklyn, returns to BKLYN Commons on Saturday, May 11.
The second installment of the newly-launched symposium titled "Destination Bed-Stuy: Art, Health & Wellness" will bring together local clinicians, health and wellness practitioners, and nutrition experts for a lively dialogue on art's therapeutic properties.
A first panel, titled "Art Therapy: The Mind Unseen" kicks off at 11:00am; panel No.2, "Art Therapy: Feeding the Soul — Nutrition, Fitness & Exercise," follows at 1:00pm. A final panel, at 3:00pm, will discuss "Health Equity" and access to affordable health care.
NYC Health Department's Brooklyn Neighborhood Health Action Center's Center for Health Equity will also join Destination Bed-Stuy to present special naloxone opioid overdose prevention training workshops. The workshops will instruct participants in life-saving measures to prevent overdoses including how to administer the anti-opioid naloxone safely.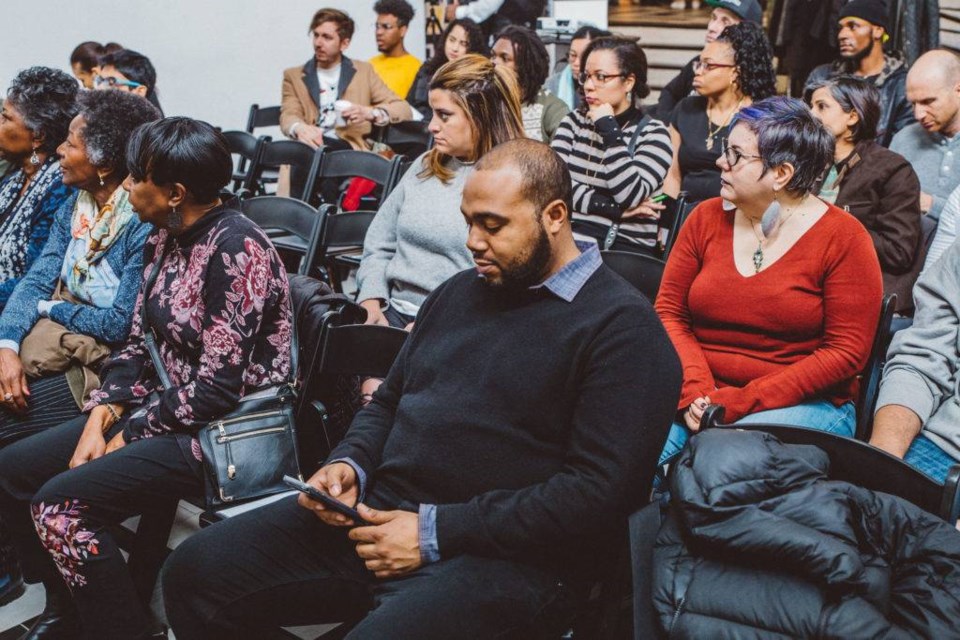 In addition to the workshop, foodies don't want to miss The Center for Health Equity's Iron Chef demo at 3:30pm. The mouthwatering, yet healthy affair will take place at BKLYN Common's spacious prep kitchen and include a bounty of seasonal fresh food prepared for budget-conscious consumers.
The event also aims to honor those local heroes who paved the way in the sphere of art, community activism and health. Brooklyn Borough President Eric Adams will be presenting special citations to farm-to-table pioneer Dennis Derryck of Corbin Hill Food Project, and renowned community gardener and urban farmer Ena K. McPherson of the Brooklyn Queens Landtrust.
Destination Bed-Stuy: Art, Health & Wellness is curated as part of The Bed Stuy Art Stroll's monthly art series featuring exhibits, open studios, talks and literary events celebrating the neighborhood's creative spirit. Taking place the first Saturday and Sunday of each month, the self-guided art strolls originate at Calabar Imports, 351 Tompkins Avenue, and includes stops at murals, galleries, open art and performance spaces while engaging participants in fun mural scavenger hunts discovering performances spaces and a host of participatory merchants, businesses and restaurants to shop and eat along the way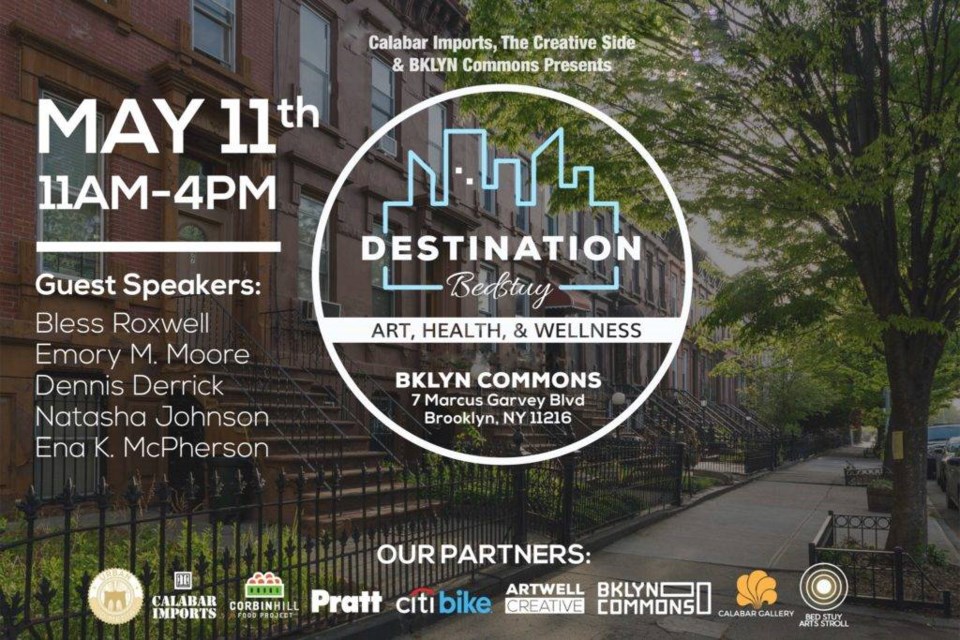 .
Destination Bed-Stuy: Art, Health & Wellness
When: Saturday, May 11, 11:00am- 4:00pm, go here to RSVP.
Where: BKLYN Commons, 7 Marcus Garvey Blvd, Brooklyn, NY