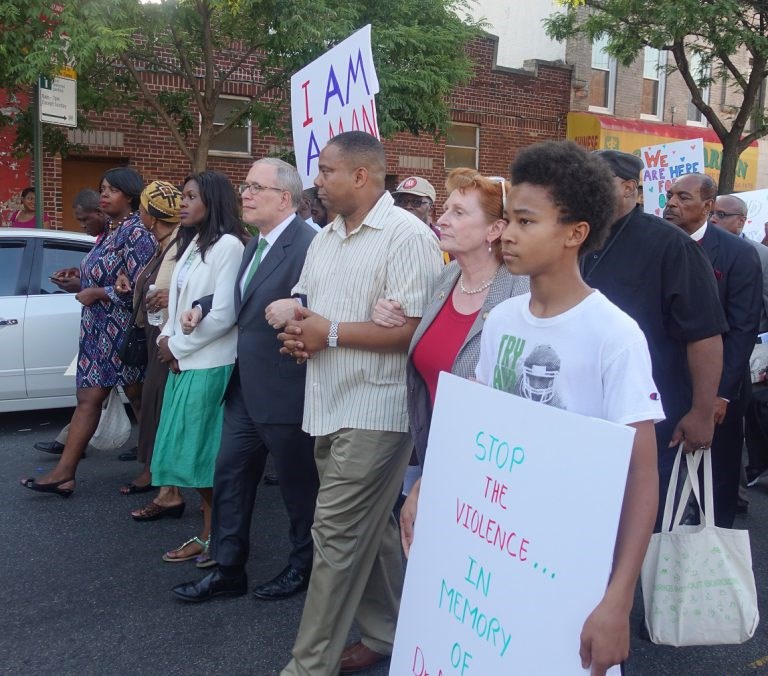 Not to deny the fear, anxiety, and grief that tens of millions of our neighbors feel today - but despair is not the answer.
Because our Muslim, our Jewish, our LGBTQ, our immigrant, our Latino, and our African-American brothers and sisters, our fellow Americans need our support.
Because we must organize.
Because democracy is about what happens on election day and every day in between.
Because we still need the spirit of the Civil Rights Movement in our politics.
Because social justice needs champions.
Because our ideals of human rights for women, people of color, the disenfranchised, and the downtrodden still matter.
Because these ideals matter all that much more under a presidency that poses profound challenges to the direction we envision for our country.
Call our office at (718) 284-4700 or email me at <Hamilton@NYSenate.gov> with the subject line "Civil Rights Task Force" to learn more about joining our newly formed Civil Rights Task Force. Our Civil Rights Speakout will be Wednesday, November 16th at 6:00 PM at St. Francis de Sales School, 260 Eastern Pkwy, Brooklyn, NY 11225. We will have a panel of guests to be announced.