"There are no boundaries and there are no limits to what we can do," said one debate team student at a meet-and-greet at the South African Consulate on October 3, 2014, in New York City.
At the reception, high schools from Brooklyn and New Jersey-- all a part of the Solomon Debate League-- met to kick off a historic journey to debate high school students in South Africa.
The schools that will be represented on Team USA are Christ The King, the fall state champions of New Jersey, Cicely Tyson School of Performing and Fine Arts of East Orange, New Jersey, spring state and interstate champions, Boys and Girls High of Brooklyn, New York, fall state and interstate champions and spring state champions, along with Gold Medal winners from Transit Tech Brooklyn and Brooklyn Collegiate.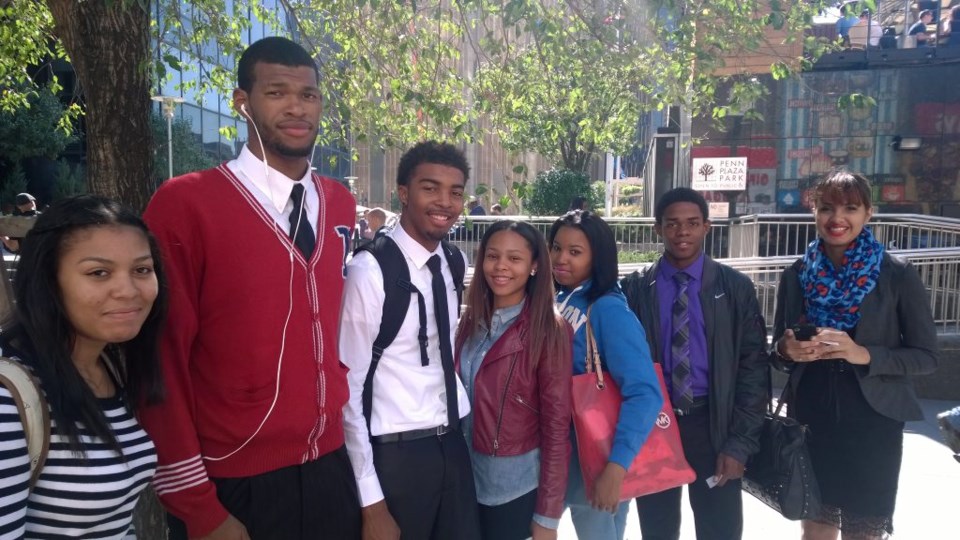 Each of the 12 students will receive a special ring as will their coaches and their principals to mark this occasion.
South African Consul, Bernard Logodi, welcomed the students and teachers and answered questions about South Africa.
Then Michael B. White, founder of the Solomon Debate League, reminded the students of the significance of this trip-- that these two great nations both reached a seminal moment when they threw off the notion of second-class citizenship for people of color by electing Nelson Mandela and Barack Obama to lead their nations out of dark and desperate times.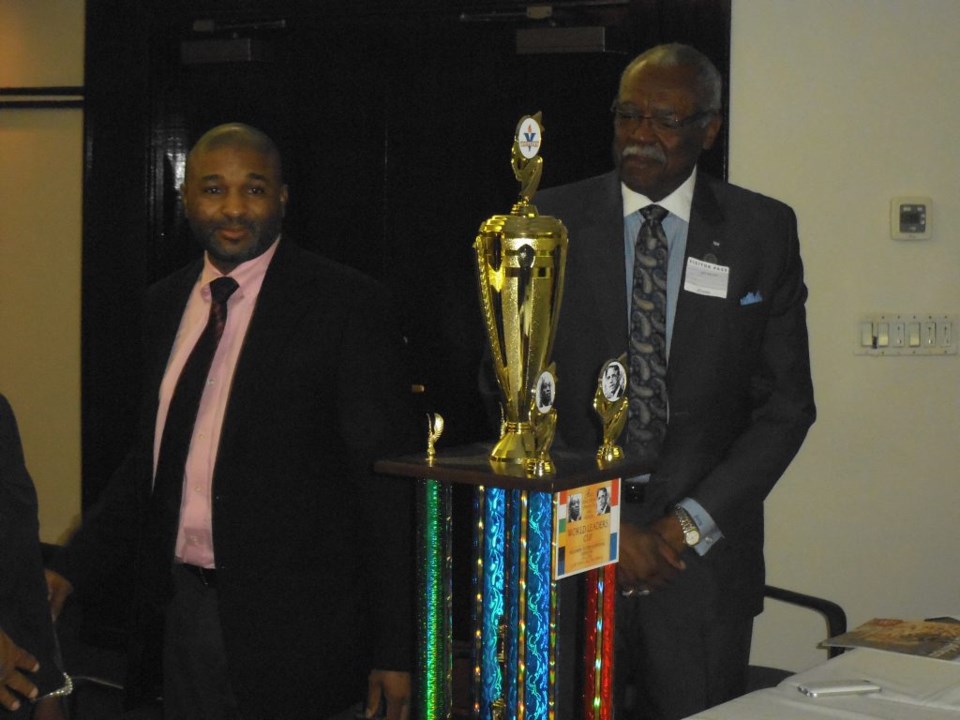 South African Consul Bernard Legodi remarked that if South Africa wins, they will present the trophy to the their leader, South African President Jacob Zuma. If Solomon Debate Team USA wins, they will present the trophy to President Barack Obama.
The Solomon Debates are open to all schools in the New York, New Jersey, and Connecticut. You can listen to Gary Bird on WBLS FM radio on Sundays at 7 pm to hear the different schools toss the coin to find out which side of the argument they will take and the subject they will be debating.
The Solomon Debate League USA will depart for South Africa on December 10th and will debate Team South Africa on the 12th and 13th. They will leave for home on December 15th. The Solomon Debates will kick off the fall debate season on October 16th with the new fall state and interstate champion being crowned in January 2015.
To register your school in the Solomon state and interstate championships, go to solomonsadventures.com.