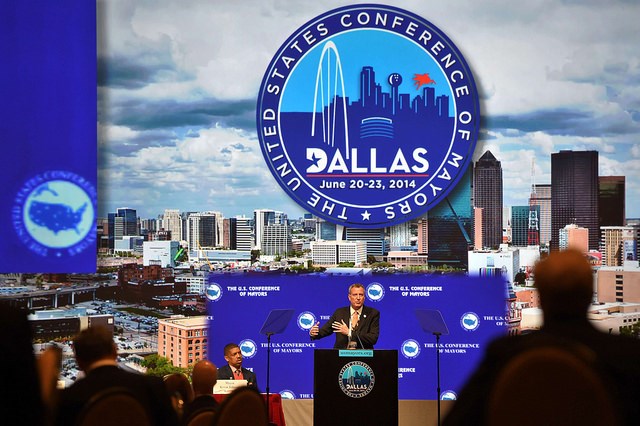 Mayor Bill de Blasio told the United States Conference of Mayors, which convened in Dallas over the weekend for its annual meeting, that if federal and state legislators don't act quickly enough to fight inequality, cities will act on their own, The New York Times reports.
Already, a wave of cities and states have raised their minimum wage in the absence of federal action, most notably Seattle, which this month elected to go to $15 an hour, the highest minimum wage in the country. San Francisco seems likely to do the same. New York, too, is poised to raise its minimum wage if the Legislature grants permission.
At the conference, de Blasio was selected to head a task force of mayors to address inequality and create an "urban agenda" to be pursued in Washington. The group will meet at Gracie Mansion in August.
"We're not asking for help in fighting inequality out of some sense of local privilege. We're doing it because not only do we have to solve the problems of our people, we have to help this nation avert the crisis that will come if we don't address these problems and if our cities remain unsupported, since we are more and more the economic engines and core for this country," said de Blasio at the conference.
"If our federal partners or our state partners aren't acting quickly enough, we will act."