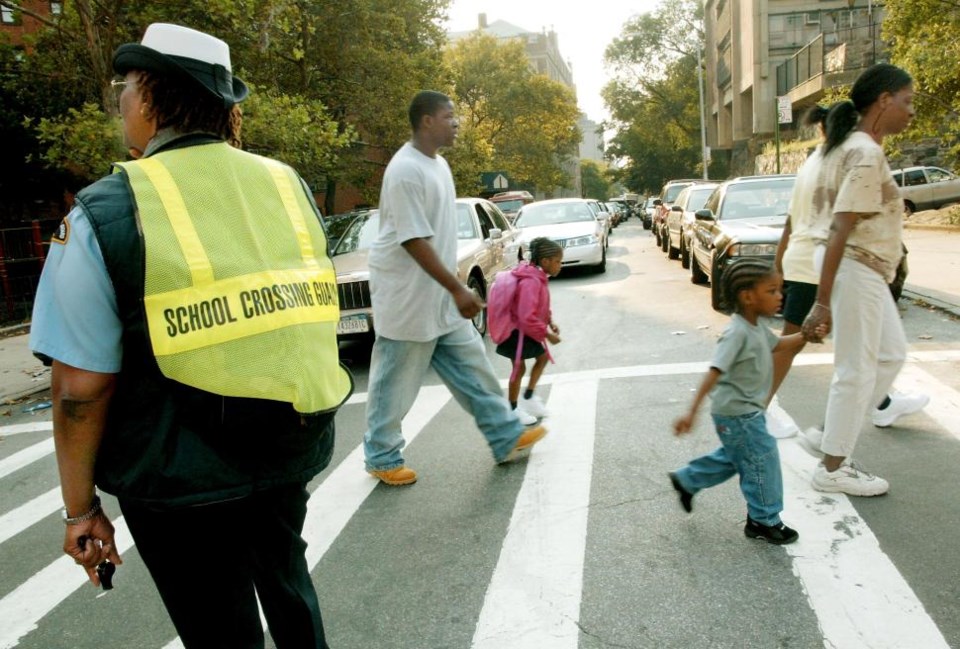 Mayor Bill de Blasio announced today that the City reached a tentative contract agreement with Teamsters Local 237, which represents school safety agents and special officers.
The agreement—announced on Women's Equality Day—includes a proposed resolution (pending court approval) of court battle dating back more than four years, ensuring that over 5,000 predominantly-female school safety agents, many of whom have been making $7,000 less per year than special officers, will achieve full pay equity by the end of the contract term.
While the agreement was hailed by de Blasio and other city officials, it comes as both the Sergeants Benevolent Association (SBA) and the Patrolman's Benevolent Association (PBA) remain locked in a bitter labor dispute with the mayor.
The 13,000-member SBA has been without a contract for three years. The 50,000-member PBA has been without a labor contract for four years. Both unions are reported to oppose contacts accepted by civilian unions which includes one year with no raises.
The dispute with the NYPD rank-and-file has also caused SBA president Ed Mullins to come out against de Blasio's plan to host the Democratic National Convention in Brooklyn. Mullins cited the rise in shootings, the perception among cops that City Hall doesn't have their backs and stalled contract talks as the reasons for the SBA to be against holding the convention here.
Mullins told reporters morale in the NYPD is at an all- time low, and after the police choke hold death of Eric Garner many cops feel second guessed and judged.
Mullins noted there is often a possibility of protester arrests at national political conventions, and he questioned whether cops would be able to make arrests if minor crimes are committed by protesters.
The mayor did not respond to Mullins comments as of this post time.
However, Brooklyn Borough President Eric Adams, a former NYPD sergeant, said the Democratic National Convention is an important pursuit for Brooklyn and the rest of the city.
"Every New Yorker should be on board with this goal, including our police unions," said Adams. "For the SBA leadership to say that our first-rate police department cannot keep our city safe is the wrong message. If terrorists could not keep us from hosting big events, then nothing should, especially not a select few who object to the change of direction from the winds of positive and progressive change that have blown through this city."