Following the Brownsville mass shooting a week ago, Mayor Bill de Blasio pledged on Tuesday nearly $9 million in funding to support community-based anti-violence programs.
On Saturday, July 27, two unidentified suspects opened fire in a park near the Brownsville Recreation Center where hundreds of residents just had wrapped up the Brownsville Old Timers Reunion Night block party, killing one 38-year-old man and injuring 11.
"Our hearts ache for Brownsville; but this community will be defined by resilience, not tragedy," said de Blasio who attended the 73rd Precinct's National Night Out. "These programs will build on our commitment to end the epidemic of gun violence and lend much-needed support to the local leaders and activists who work to bring positive, enduring change to the Brownsville community each and every day."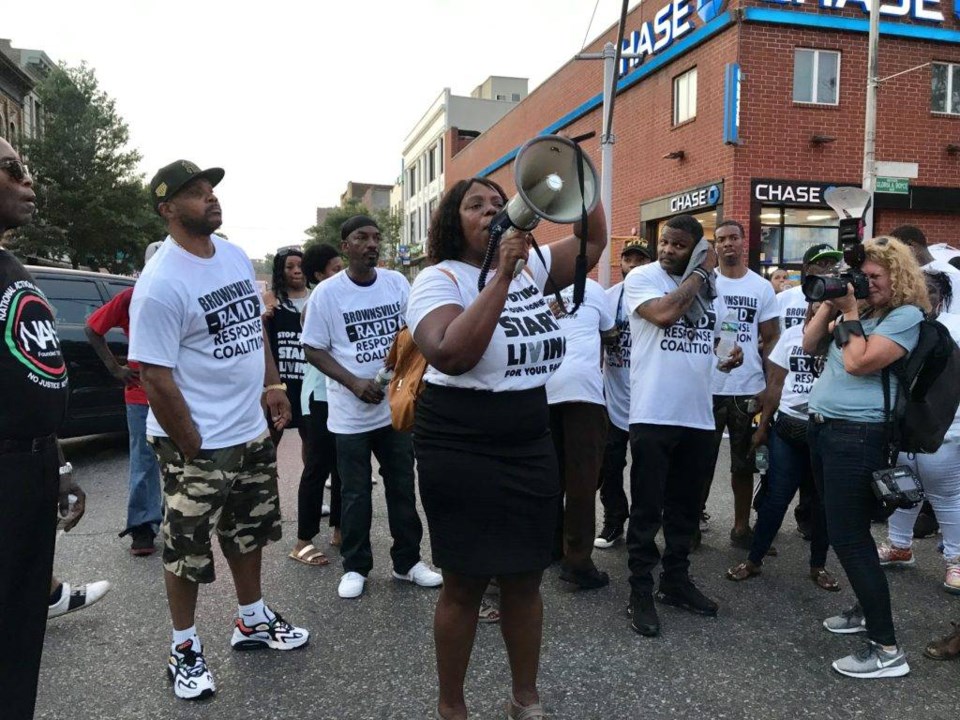 The announcement comes a week after local elected officials like Assemblymember Latrice Walker repeatedly called on the mayor and the governor to declare the Brownsville tragedy a mass shooting to provide access to emergency relief funds and programs aiding the recovery of the community.
"Our community has been tested and as a result, we came together to find solutions to combat gun violence," said Walker. "This is a time where the entire country is watching, and we have to hold our representatives accountable. I am extremely grateful that Mayor de Blasio acknowledged this tragedy as a mass shooting so that our community can have access to these vital resources."
The funding includes $5.2 million for the renovation of the Brownsville Houses Community Center and $140,000 for new NYPD security cameras and public lighting around the nearby playground, which will be fully installed by December, officials said.
An additional $3.24 million will be allocated for already existing anti-violence and community-building efforts.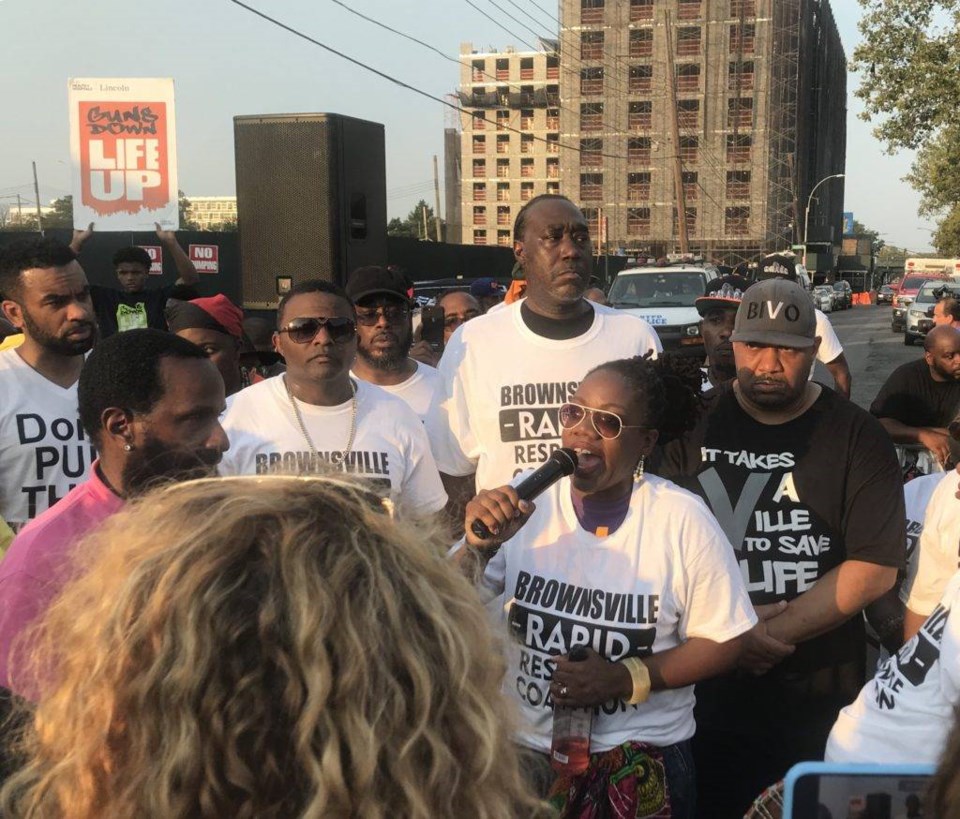 The city's Crisis Management System violence disruption program in Brownsville's 73rd Precinct will receive $1 million, as will the health department's Neighborhood Health Action Center (NHAC) to prepare and respond to crises such as community violence. Brownsville Neighborhood YouthStat, a program that trains young people in community organizing and engagement, peacemaking and crime prevention, will receive $590,000.
The city will also spend $175,000 on a Mobile Trauma Unit, a police precinct-specific van that provides trauma resources and services to prevent shooting incidents and other violent crimes.
"Brownsville has had its share of challenges over the years but continued to remain resilient through it all," said Council Member Alicka Ampry-Samuel. "The mass shooting on July 27 shook us to our core and was evidence of the need for funding resources. I'm glad the voices of the community are being heard and those doing the work will get the support needed on the ground."