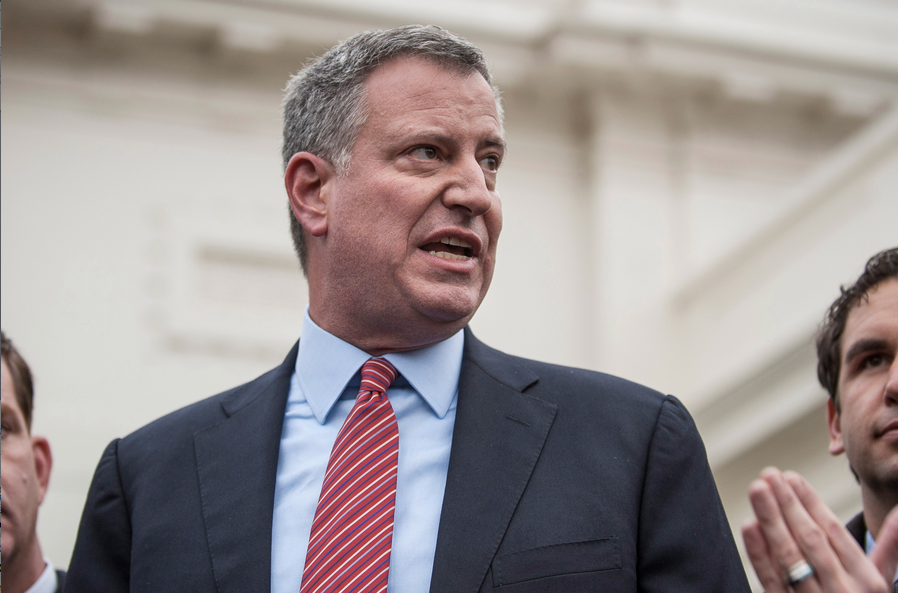 Mayor Bill de Blasio yesterday blasted a letter from Sergeants Benevolent Association (SBA) President Edward Mullins trying to stop the Democratic Convention from coming to Brooklyn as "fear-mongering," irresponsible," and "opportunistic," according to the Observer
Mullins published the letter in two daily newspapers and sent a copy to the Democratic National Committee, who are considering holding the the Party's upcoming presidential nominating convention at the Barclays Center. Mullins writes in the letter that New York City is "lurching backwards to the bad old days of high crime, danger-infested public spaces, and families that walk our streets worried for their safety."
De Blasio responded by telling reporters, "People who care about New York City, who want to see New York City move forward, want to see New York City prosper should be supporting our convention bid."
The brouhaha comes as both the SBA and the Police Benevolent Association (PBA) have been working without a contract for several years - a fact not lost on de Blasio.
"It's (the letter) clearly an effort to advance their position in terms of contract negotiations and I think it's an irresponsible act on their part," said de Blasio. "It's fear-mongering to try to benefit their own position in labor talks and that's just not responsible. If any unions want to try and better their economic position, that's certainly their right. But do it based on facts: don't try and stoke fear."