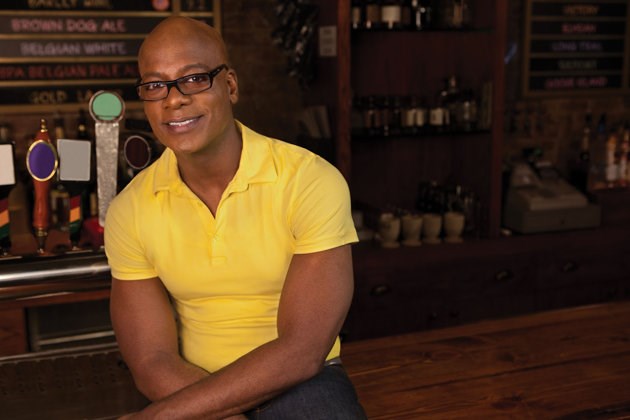 Darryl Robinson, a well-known mixologist and the former host of the show "Drink Up," was found dead in his Bed-Stuy apartment early Wednesday morning, reported police.
Police found Robinson, 50, in his bedroom, shortly around midnight after a concerned friend couldn't reach him and then alerted police.
His body was fully clothed and showed no signs of trauma; there were no signs of forced entry, and no drugs were found in his Greene Ave apartment.
Robinson came to New York to pursue an acting career, but grew his popularity while working at the Hudson Hotel on the side as a cocktail specialist.
He soon inked a deal with the Cooking Channel as the host of its show "Drink Up" in 2010. The show was canceled last year, but past shows remain in reruns. He was also a regular guest on "Access Hollywood," the "Today" show, and he made other television appearances.
His last blog post on February 1 provided instructions on how to make a Super Bowl cocktail.
Robinson was prone to blackouts, reported police, and no foul play is suspected.
The medical examiner is looking into the cause of his death, but currently it remains undetermined.