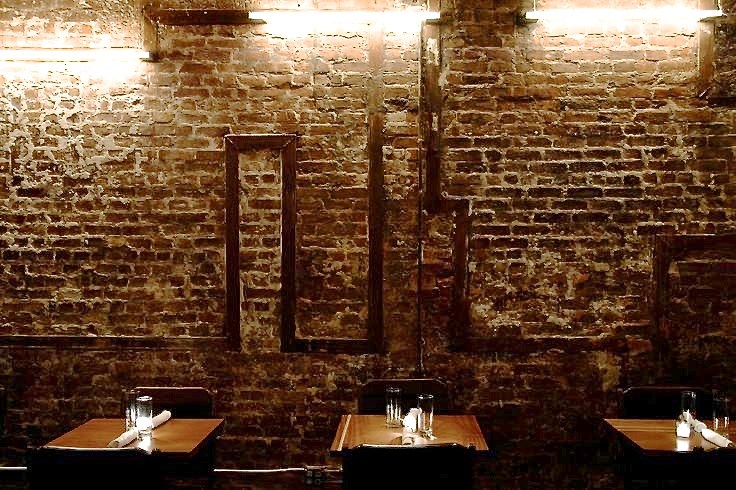 Mayfield sits among the blocks of newly minted restaurant strip along Franklin Avenue in Crown Heights.
The American restaurant flaunts its Southern roots in an attempt to capture the essence of soul and revolution associated with its namesake, Curtis Mayfield.
Chef-Owners Lev Gewirtzman and Jacques Belanger are most known for their contributions to the Upper West Side restaurant, Ouest.
I waltz in from the cold on a late Friday night to balance my ample bum on one of two narrow highboy stools separated by a square wooden table.
Though there was no wait, the cavernous space was bustling with a patchwork of diners and bar revelers, ranging from murmuring to carousal.
I admired the well stocked bar, highlighted by soft lighting as an authoritative expediter raced back and forth from the edge of the open kitchen to the tables poised in the front of the restaurant.
Enduring the ultra-polite snark of the inattentive waitress, I selected a glass of wine she slightly, condescendingly suggested before reciting my premeditated order.
First up were the whole-belly clams. Well-seasoned and fried to perfection, the golden heap was accompanied by one cup of cocktail sauce and another of seemingly house-made tartar sauce. While fried clam strips were always a seafood-Friday staple, I was not prepared for the bolus addition of the "belly".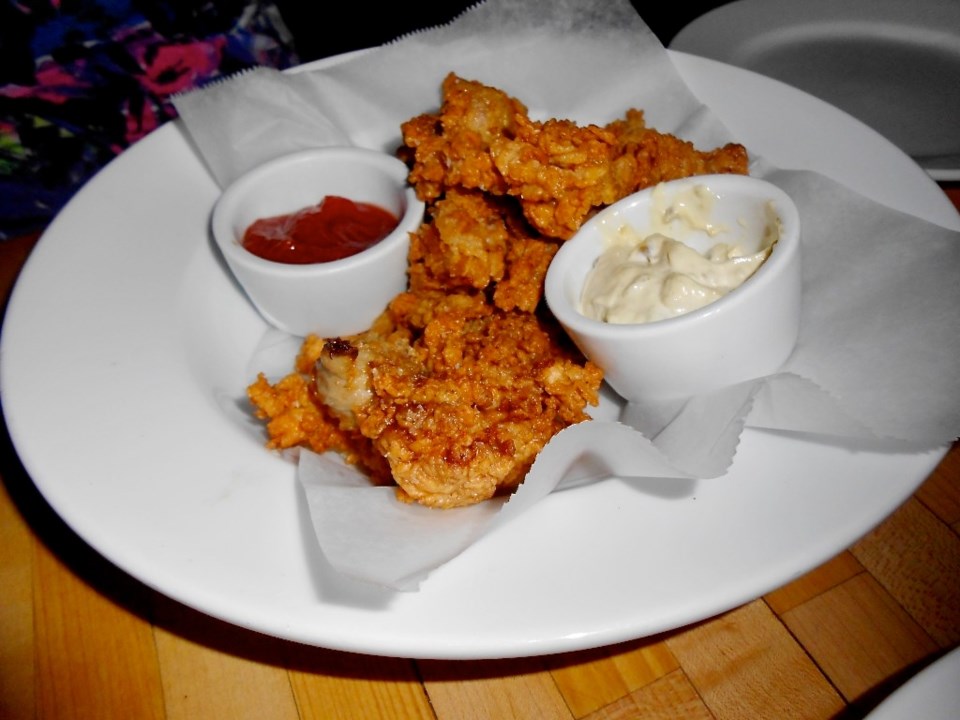 Neither sauce nor batter could distract my taste buds from the taste of the very water that these poor guys must have been luxuriating mere hours before. Though, not for me, I recognized their nearly perfect preparation.
Next I moved on to the ricotta gnocchi dressed in sun choke cream, prosciutto, rutabaga and truffle.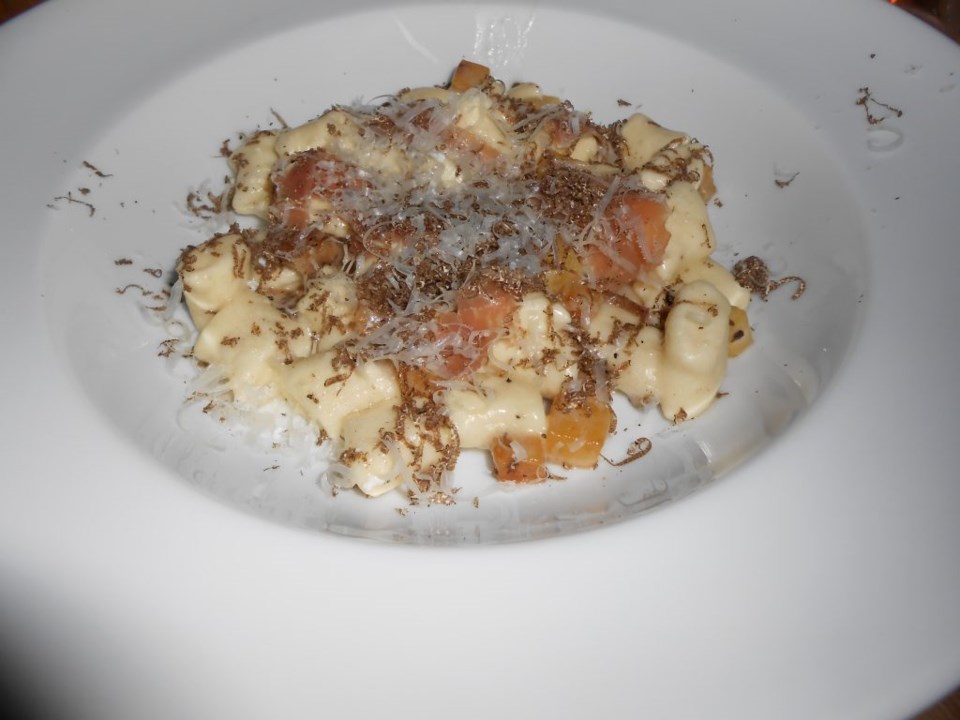 While a surprisingly small dish, the gnocchi itself was fluffy and perfectly cooked. There wasn't much prosciutto to speak of and I didn't detect the cheese, but the shavings of earthy truffle were plentiful. A well-rounded dish for the most part. However, I couldn't help but think that if I had ordered this as a sole entrée I may have been disappointed, and worst of all, hungry!
Lucky for me, the much anticipated buttermilk fried quail arrived in all of its rich splendor, accompanied by a ramekin of spoon bread and another of collard greens, speckled in what appeared to be slab bacon.
Again, a smaller dish then I anticipated, I tore into the crispy mound of fried quail first. With many adorably petite wings piled on the plate, the small bird wore its brine and crunchy crust well before presenting a juicy interior, not at all grease logged.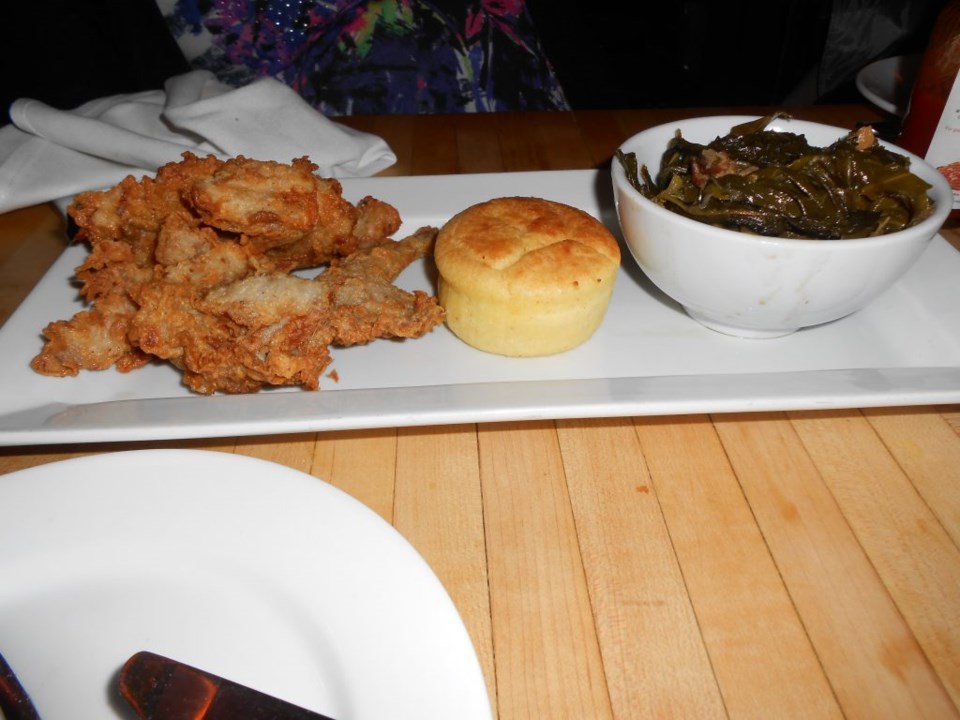 Admittedly, I've never understood the term "gamey" but found this guy to be easily distinguishable from chicken. Was it good? Sure! Will it be replacing the tried and true fried chicken in the Tape household? Not likely.
Two sauces came along for the ride to the table with the quail. One appeared to be a buttermilk ranch and the other a honey bourbon number. I didn't quite make the connection of the ranch and the chicken. While tasty enough, a taste is as far as our relationship went.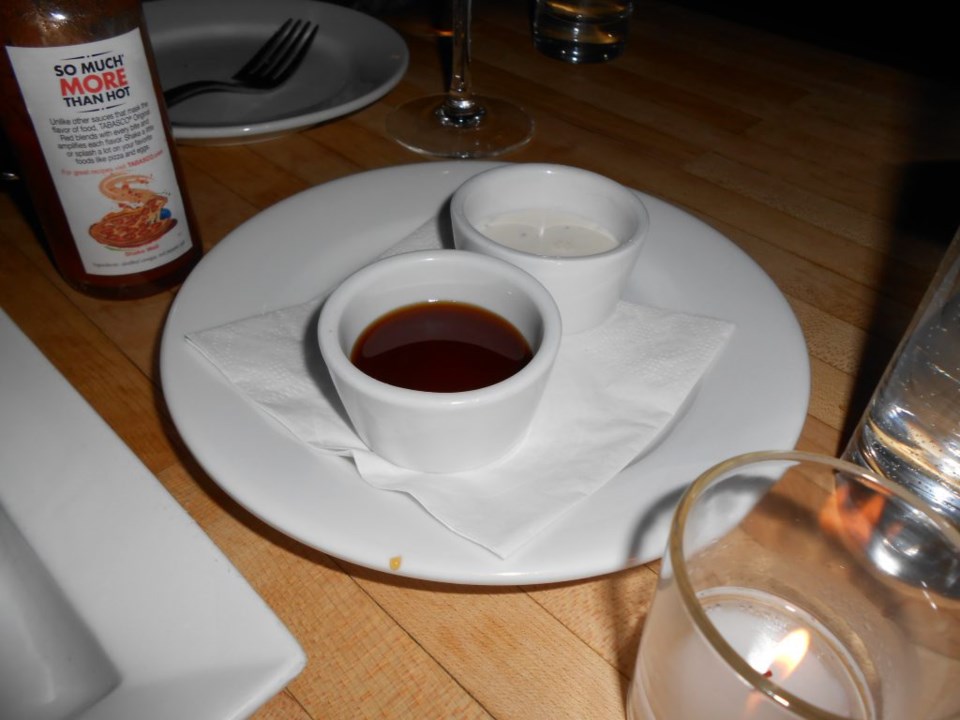 I eagerly tested the resin-colored honey bourbon situation after reading rave reviews. By itself it seemed overwhelmingly sweet, leaving me to wonder if there were too many ingredients aside from honey at work. While it lent an interesting contrast to the seasoning of the bird, I could have done without it. That is until I drizzled it on the eggy spoon bread.
As for the greens, the only thing noteworthy was the lack of proper cut, which I discovered while attempting to wrestle a few whole leaves. Aside from that, they were merely passable in my opinion. Blame my mom, Lena Marie's recipe, what can I say.
All in all, it was a solid showing for Mayfield. If I were in the area and hungry I would definitely pop in for a bite. They have an ample number of "hits" you don't want to miss.
Mayfield is located at 688 Franklin Avenue in Brooklyn.