In part one of our series on deed theft, we outlined the differences between Third Party Transfer and deed fraud. In this second part, we are looking at new legislation, the "Deed Theft Bill," which Governor Andrew M. Cuomo signed into law last Monday.
Growing instances of deed fraud targeting the elderly, financially distraught and immigrant homeowners have swept through Central Brooklyn in recent years. The new bill is designed to curb such fraudulent behaviors and build a path for targeted homeowners to reclaim their property.
"We're talking about homeowners, particularly of color, who have invested in their community," said State Senator Velmanette Montgomery who represents the 25th District including Bedford Stuyvesant, Clinton Hill, Fort Greene and Crown Heights. "To have someone come along and steal the property, that means they are stealing wealth from people who have struggled in the first place."
The "Deed Theft Bill," co-authored by Montgomery and Assemblywoman Helene Weinstein, is a five-pronged approach to address the problem.
Prohibiting abusive and deceptive behaviors such as pretending to be law enforcement or government representatives, taking temporary ownership of a deed, or engaging in harassment of the homeowner or the homeowner's family.


Eliminating the requirement that a homeowner post a bond in order to file a lawsuit to stop a deed transfer.


Prohibiting loan modification consultants from requiring upfront fees for services.


Extending the amount of time a homeowner has to rescind transactions with distressed property consultants from five days to 14 days.


Providing a clear legal path to restore the title of a property when there has been a criminal conviction based on fraudulent actions concerning a property transfer.
Montgomery said the bill intends to protect people from unscrupulous mortgage advisors and provide wiggle room for homeowners to change their minds on unfair transactions. The legislation also creates an obligation for the city to restore stolen deeds, when before, homeowners mostly carried the burden.
"It is clear that there is a pervasive and persistent effort by unscrupulous actors to strip people of their homes," said Councilmember Robert E. Cornegy's office through email.
For homeowners in his district, Cornegy recommends contacting HomeFirst, a program under the Department of Housing Preservation and Development which provides down-payment assistance, anti-foreclosure counseling and loan programs. He said the housing crisis is acutely felt in District 36, encompassing Bed-Stuy and Northern Crown Heights, and believes the new state legislation will be effective in protecting homeowners.
Richard Flateau, chairman of Brooklyn Community Board 3, has some doubts:
"It sounds great but it may not help people in any immediate way," he said. He estimates the number of deed fraud incidents in Brooklyn, reported and unreported, may be over 1,000.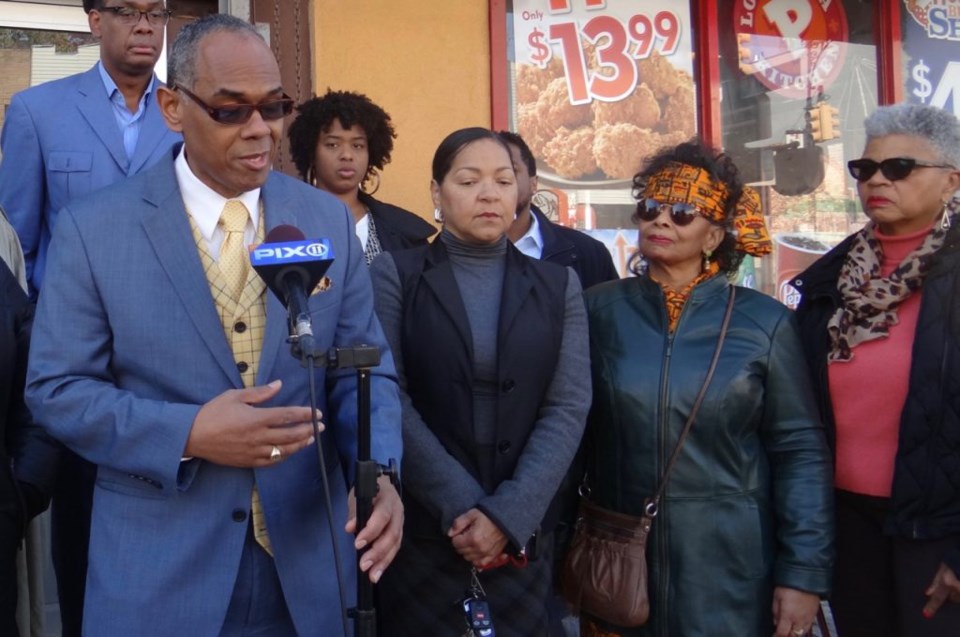 Flateau, a realtor and resident of Bedford Stuyvesant, narrowly escaped deed fraud in 2016 when someone forged his signature on a power of attorney form to gain control of his 1424 Fulton Street property.
When he received an email notifying him of a transaction on the property, he realized his building was under threat. If he hadn't already signed up for New York's Automated City Register Information System, which notifies owners of any deeds, mortgages or other related documents that have been recorded against their property, he may not have caught it so quickly.
"I was, fortunately, able to get out of the situation without spending tens or hundreds of thousands of dollars on legal fees," Flateau said. "I know for a lot of people, they have to spend exorbitant amounts of money to clear these things up."
The city's notary system is weak and susceptible to forgery, he said, because anyone could search online to find a notary's license number and order a notary stamp.
"They need to tighten regulations and penalties for fraudulent notaries," said Flateau. "That's a big part of the system for recording documents against properties."
Flateau sees the overall bill as a positive first step and believes it could lessen the financial burden for victims to protect themselves from fraud. But, he said the bill won't help everybody.
"There are some cases where it may be more difficult to prove the fraud," said Flateau. "In which case, nothing is going to be of any effect."
For Bed-Stuy resident Van Douglas Walker proving fraud in court has been a challenge.
He claims the private investment company Mirbourne LLC obtained the mortgage to his 494 Halsey Street property through fraudulent paperwork which ultimately led him to foreclosure and eviction.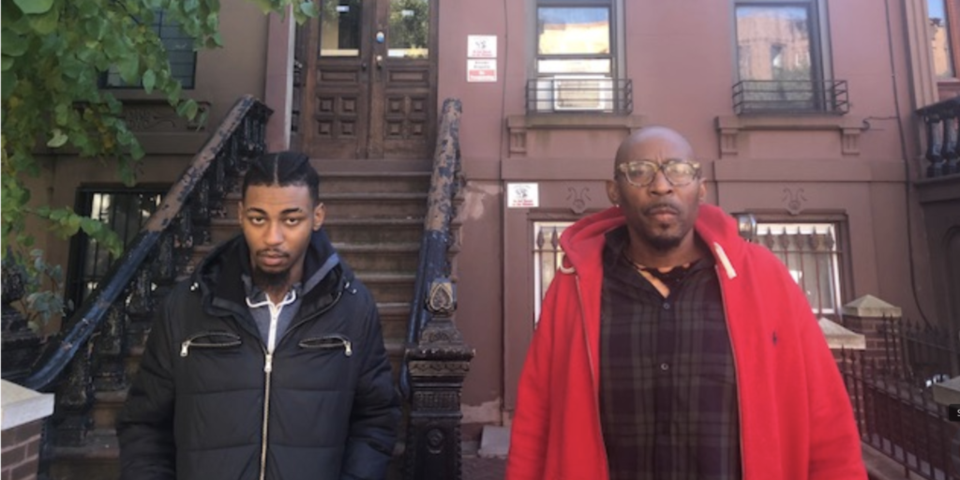 When he had learned Mirbourne LLC had used falsified documents, he had already signed a settlement agreement with the company over his property, so the judge would not listen to his claims, he said.
"Every time I talk to my seven-year-old daughter, she says, 'Dad, when we will we get the house back?'" said Walker.
With the new law's passing, he may contact the Brooklyn district attorney to look at his case again, he said.
Meanwhile, Montgomery recommends victims of deed fraud to contact Brooklyn Legal Services or other nonprofit, housing and legal counseling services for guidance.
"We're doing as much outreach as we can to let people know that for people, who have had this issue, they now have a recourse," said Montgomery. "Especially as it relates to retrieving their property."
Some local residents see positives in the bill, some question its strength; and others are pointing to the city's Third Party Transfer program (TPT) as an even greater threat. Bed-Stuy gallery owner Richard Beavers said TPT has been the main perpetrator of deed theft in Central Brooklyn.
"I've been pushing for a federal investigation," said Beavers of TPT. "I think those who lost their properties have to have to come together, and they have to be as public as they possibly can about this."
This is the second in a three-part series on the threat to Black homeownership in Central Brooklyn To re-read part one, which outlines the difference between deed theft and the city's controversial Third Party Transfer Program (TPT), click here. Part three will explore how TPT has affected Brooklyn homeowners and take a look at the steps local elected officials are taking to protect them.