Governor Andrew Cuomo selected on Thursday four local organizations to create 2,700 units of affordable housing in Central Brooklyn.
The projects are part of the governor's $578 million Vital Brooklyn initiative to build 4,000 affordable homes. The units will be available to seniors, residents with developmental disabilities and families struggling with homelessness. Cuomo launched the initiative to address disparities such as systemic violence, poverty, lack of affordable housing and health care access in high-need communities.
"Expanding access to affordable housing is a critical component of the Vital Brooklyn initiative to reverse the chronic social, economic and health disparities in Central Brooklyn," said Cuomo. "With the addition of thousands of new homes, we are helping to ensure that our neighbors have high-quality places to live and continuing our efforts to build a brighter future for Central Brooklyn."
The first proposal, a collaboration between Apex Building Company, L+M Development Partners and RiseBoro, will purchase and redevelop the former Brooklyn Developmental Center in East New York.
The development will provide more than 2,400 units of affordable housing, with 45 percent of those available to households earning up to 50 percent of Area Median Income. An additional 207 units will be available to formerly homeless individuals and families; 185 units will be set aside for intellectually and developmentally disabled individuals, and 156 units will be reserved for seniors. The project will also include workforce development and job training programs to place residents in construction jobs at Jamaica Bay Landing.
Social services organization CAMBA will develop the" Interfaith Broadway: Site C," owned by One Brooklyn Health. The project will bring 57 affordable apartments to Bedford Stuyvesant and include amenities like 24-hour security, bicycle storage, community and fitness rooms, rooftop solar panels and covered parking spaces. The project will also include a workforce development program in a nearby community facility, a community supported agriculture drop-off point for healthy food and Neighbors Together meal delivery for elderly residents.
A joint proposal by MDG Design + Construction, Smith & Henzy Advisory Group and the Foundling Group was selected to develop "Vital Brookdale" which will transform Brookdale Hospital: Site B, also owned by One Brooklyn Health, to build 152 apartments affordable units in Brownsville.
The 40,000-square-foot complex, located across from the Brookdale Medical Center, will feature a computer room, a theater, a kitchen for cooking classes, and entertainment and community rooms. The project will provide programs such as meal planning and nutrition, computer training and socialization assistance for developmentally disabled residents and individuals aging out of the foster care system. Additionally, the development will include terraces with a community garden and playground.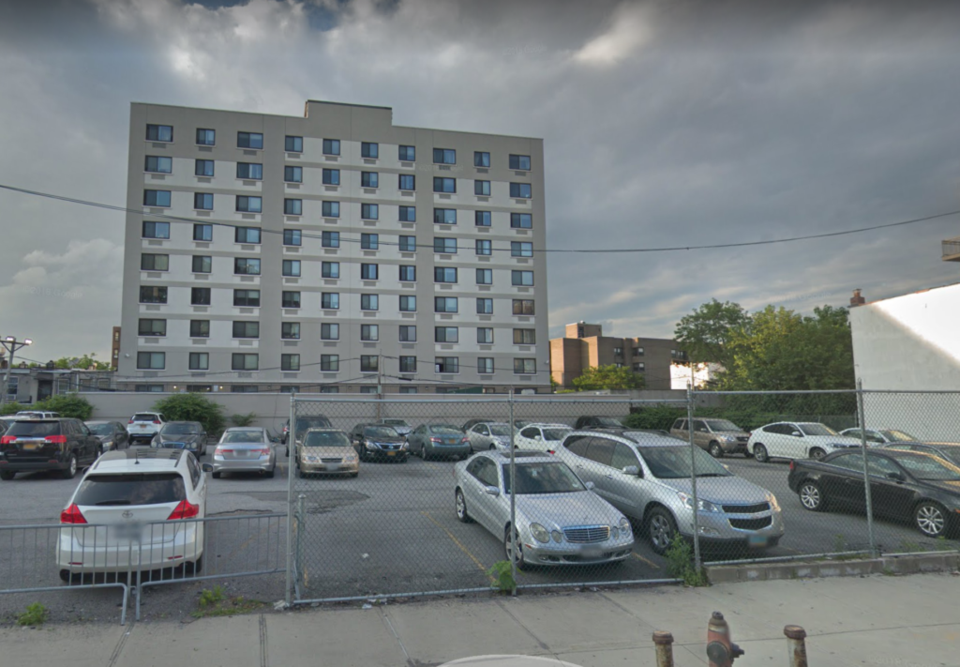 The fourth selected proposal came from the community-based social wellness agency Federation of Organizations and will create 119 affordable homes on a 21,000-square-foot lot across the street from Interfaith Medical Center known as "Interfaith Herkimer: Site A." The development will provide housing for seniors and include on-site supportive services provided by social workers, case managers and nurses. The ground floor will be used for food assistance programs. Two terraces will offer space for seating and exercise classes, as well an urban farm.
Cuomo also announced on Thursday that his office is now accepting the next round of proposals to build affordable housing on land owned by One Brooklyn Health and the Health Science Center at Brooklyn Foundation in Crown Heights.