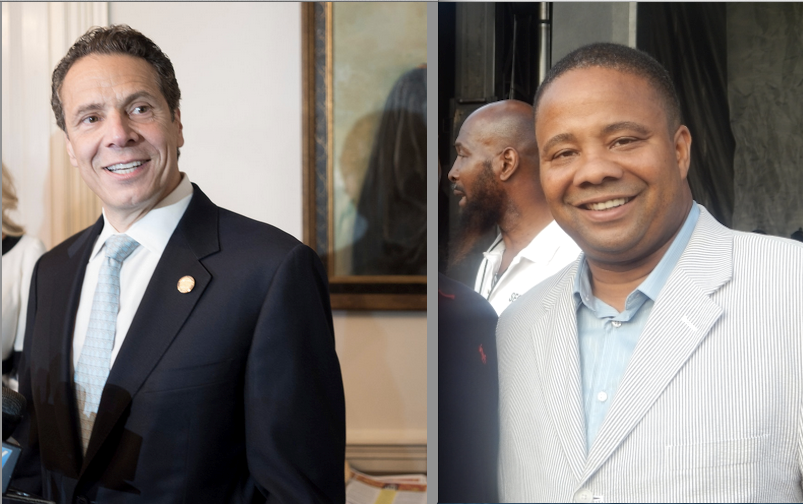 The results are in for most of the candidates running in 2014 midterm elections. For Central Brooklynites, there were three races to watch-- the governor's race, the state senate seat vacated by Eric Adams and the district leader race of the 57th A.D.
Gov. Andrew M. Cuomo beat Zephyr R. Teachout, with Cuomo capturing 2,271 of the votes (62%), compared to Teachout's 1,627 (34%). That Teachout-- a liberal challenger with little money or name recognition-- was able to chisel away so much of the vote Cuomo assumed would be his was, perhaps, a signal of his party's recent dissatisfaction.
A third candidate on the ballot, Randy A. Credico, won 233 votes. Cuomo now moves on to the general election against main rival Republican Rob Astorino, who did not face a primary.
Jesse Hamilton, 51, a lawyer and community leader, and Rubain Dorancy, 43, a lawyer running on a platform of education reform, fought a bitter race where each tried to have the other removed from the ballot but without success for the state senate seat in the 20th district.
Hamilton defeated Dorancy with Hamilton capturing 9090 votes (65%) to Dorancy's 4189 votes (30%). A third candidate, Guillermo Philpotts, got the remaining 728 votes (5%).
The results for the hotly contest district leader/state committee position in the 57th A.D. have been posted or announced yet.
Stay tuned for an update to this article, as soon as the results are made available.
The general election is just 55 days away!