The funds will boost the launch of One Brooklyn Health, a 32-site ambulatory care network including Brookdale University Hospital Medical Center, Interfaith Medical Center, Kingsbrook Jewish Medical Center and community-based health care providers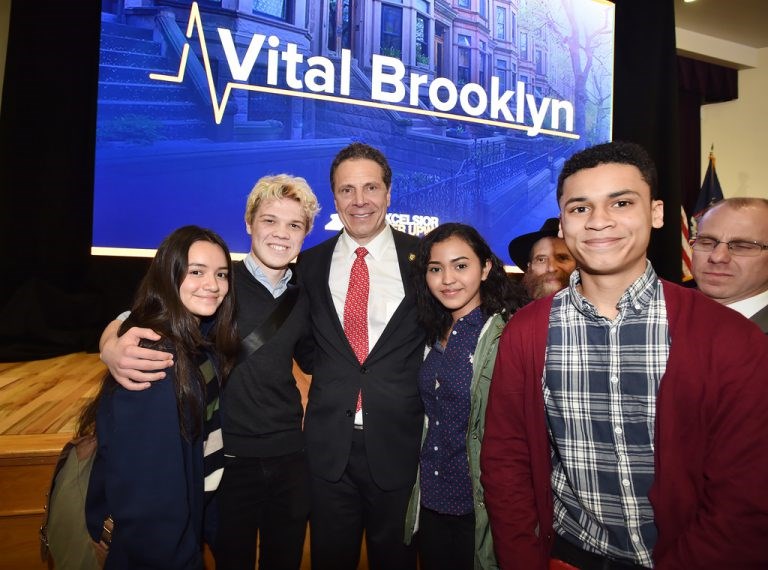 A new unified health care system is forming in Central Brooklyn and Governor Cuomo is awarding $700 million in funding to give it a substantial boost, promising major improvements to the local health care system. One Brooklyn Health, a partnership of Brookdale University Hospital Medical Center, Interfaith Medical Center, Kingsbrook Jewish Medical Center and other local health care providers, will develop a 32-site ambulatory care network to close current gaps and increase access to quality health services and preventive care.
"For far too long, chronic disparities in health care have contributed to systemic poverty in Central Brooklyn, and Vital Brooklyn is a national model for tackling those challenges and addressing every facet of community wellness," said Governor Cuomo. "This holistic investment creates a sustainable, unified health care system to empower historically underserved communities, support health and wellness and ensure a brighter future for the people of Brooklyn."
Of the $700 million, $224 million go toward the launch of the ambulatory care network, consisting of the three major hospitals as well as existing community-based providers such as Bed-Stuy Family Health Center, ODA Crown Heights, Brightpoint Health, and the Brownsville Multi-Service Center. The new network is expected to provide approximately 500,000 additional ambulatory care visits annually.
Further, One Brooklyn Health will invest $384 million for significant infrastructure modernization at each of the three hospitals. Kingsbrook Jewish Medical Center will convert to a "Medical Village" with expanded ambulatory, primary and specialty care, emergency services and post-acute care services. Interfaith will renovate and expand its emergency department, as well develop a Comprehensive Psychiatric Emergency Program (CPEP) Unit supporting the integration of primary and behavioral health care services. Brookdale will undertake substantial renovations to its trauma center and expects to increase its inpatient capacity by 100 beds.
To improve coordination and delivery of care throughout the network, One Brooklyn Health will allocate 70 million to the creation of a network-wide information technology platform. Funding will also support the development of new affordable housing which will be built surrounding the three One Brooklyn Health hospitals to include on-site wellness amenities such as urgent and primary care, as well as specialty practices.
"Access to quality health care has always been critical issues of inequity that plague communities of color like the district I represent in Central Brooklyn," said Senator Kevin Parker. "That's why I applaud Governor Cuomo for taking this bold step to see that the Vital Brooklyn initiative was thoroughly planned, and today, carefully implemented."
Central Brooklyn is one of the most vulnerable areas with measurably higher rates of obesity, diabetes and high blood pressure, limited access to healthy foods or opportunities for physical activity and inadequate access to high-quality health care and mental health services. Simultaneously, the area has some of lowest rates of primary care physicians per capita in the state. Officials estimate that the new health care network will create 255 net new jobs and bring 300 primary care physicians to the central Brooklyn area.
"Overcoming the challenges presented by health disparities and other social issues requires sustained investment and collaboration across our community," said Senator Jesse Hamilton. "These investments will ultimately allow us to realize the promise of a more prosperous Brooklyn for all."