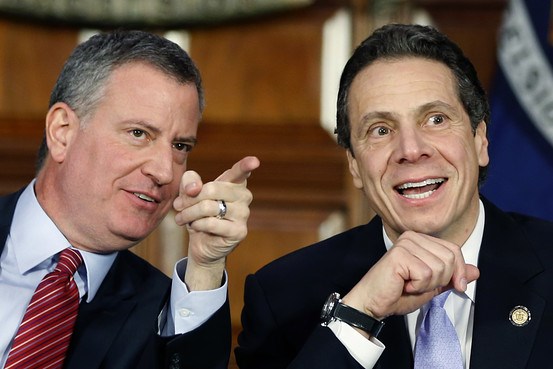 For months now, elected officials, community leaders and hospital advocates in Brooklyn have called on Gov. Andrew Cuomo to help save the financially struggling Long Island College Hospital and Interfaith Medical Center.
And for months, the governor has stalled.
But on Monday, at a joint press conference with Mayor Bill de Blasio, Cuomo got suddenly surefooted:
The governor, along with de Blasio, called on the federal government to approve as soon as possible a $10 billion Medicaid waiver for the downtown medical centers, reported The Wall Street Journal.
Waivers are issued sometimes by the federal government to individual states so that the states may provide Medicare in different ways than the law typically requires.
In the case of these imperiled Brooklyn-based hospitals, the request for a speedy waiver would improve its outpatient care services and rely less on pricier hospital-based care.
"The situation is critical. It's especially critical in Brooklyn. We have been holding it up for months, propping it up for months," said Cuomo. "Hospitals in Brooklyn will close if we wait any longer."
"There's an excess of hospital beds in Brooklyn, but we have to transform the system so the system works overall," Cuomo said.