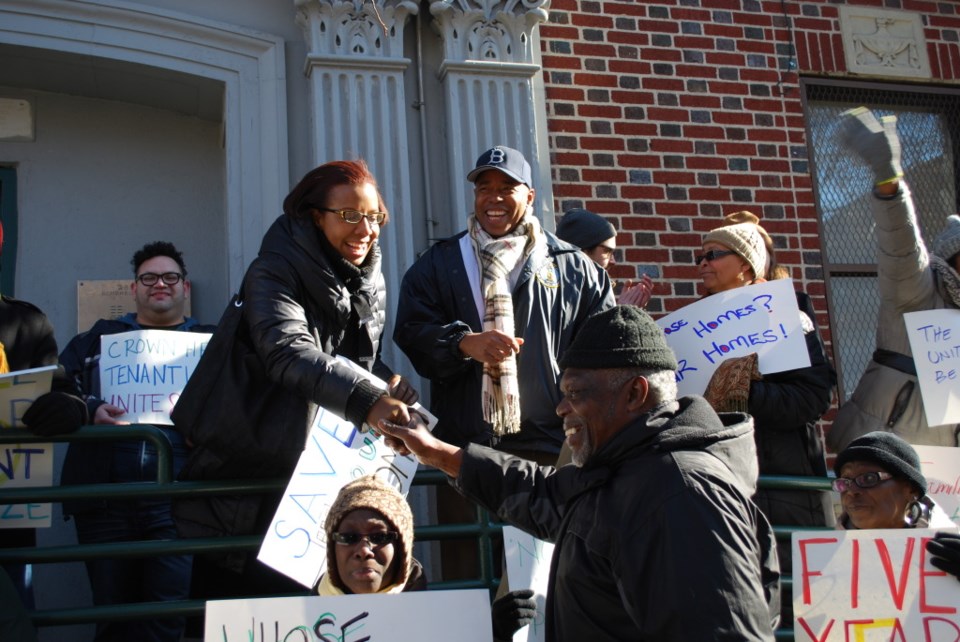 Some 62 low-income families living in rent-stabilized Crown Heights apartments are facing rent hikes that could double or triple their rents, reported the Brooklyn Eagle.
The increases are the result of a "preferential rents" loophole that allows landlords to conceal unlawful increases and engage in widespread rent fraud, protesters claim.
Tenants at 285 Schenectady Ave. and 1646 Union St. moved into their apartments decades ago through HUD and HPD subsidies. In 2009, the buildings vacated their subsidy programs and converted over to rent-stabilized apartments. Now, with the upcoming expiration of the rent regulation laws in Albany, and the difficulty in renewing such protections in light of a Republican-led state Senate, landlords are doubling down on their efforts to skyrocket rents on low-income tenants, without worry of penalty or punishment.
Other buildings in question include 285 Schenectady Ave. and 1646 Union St., owned by Renaissance Realty Company, a group that has recently bought upwards of 200 units of rent-regulated and affordable housing in the neighborhood.
"They are doubling and tripling rents, while people don't have gas and electricity on the coldest day of the year," City Councilmember Laurie Cumbo said at a rally to support the tenants on Saturday. "We are dealing with greedy entities. But what I'd like to say to them is that there is a movement growing in Crown Heights. I have never entered a fight I do not intend to win."