If you're like 99.9 percent of the adult population, there's a good chance that losing weight or getting fit are at least one of your many new year resolutions.
Studies show that dance is the most enjoyable way to lose weight and get fit, and most effective way to keep it off and stay fit. Cumbe: Center for African and Diaspora Dance is offering two ways for local residents to keep their new year resolutions: an all-in community dance and "get fit" challenge and an all-day dance workshop to sample some of their class offerings.
#GetfitCumbe Challenge
Cumbe is inviting you to reach your fitness goals, whatever they are, through dance and with your community.
HOW TO PARTICIPATE:
Complete 10 regularly scheduled classes each month through the end of March. Save BIG by grabbing a special challenge class card below!
After completing 10 classes each month, you will receive free Cumbe swag!
Complete all three months of the challenge and you'll receive 3 free classes!
We'll help you keep track of your progress on our challenge board! Woop!
For more information and to sign up, go here.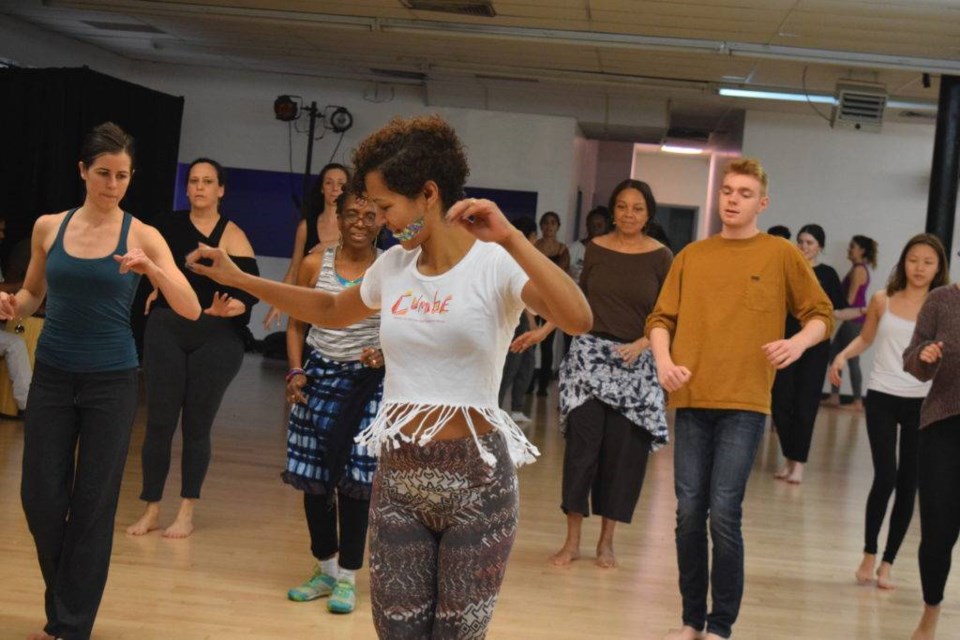 MLK Dance Day
Then, on Sunday, January 19, Cumbe: Center for African and Diaspora Dance will celebrate Rev. Dr. Martin Luther King, JR. Holiday with a full-day immersion into various forms of African dance.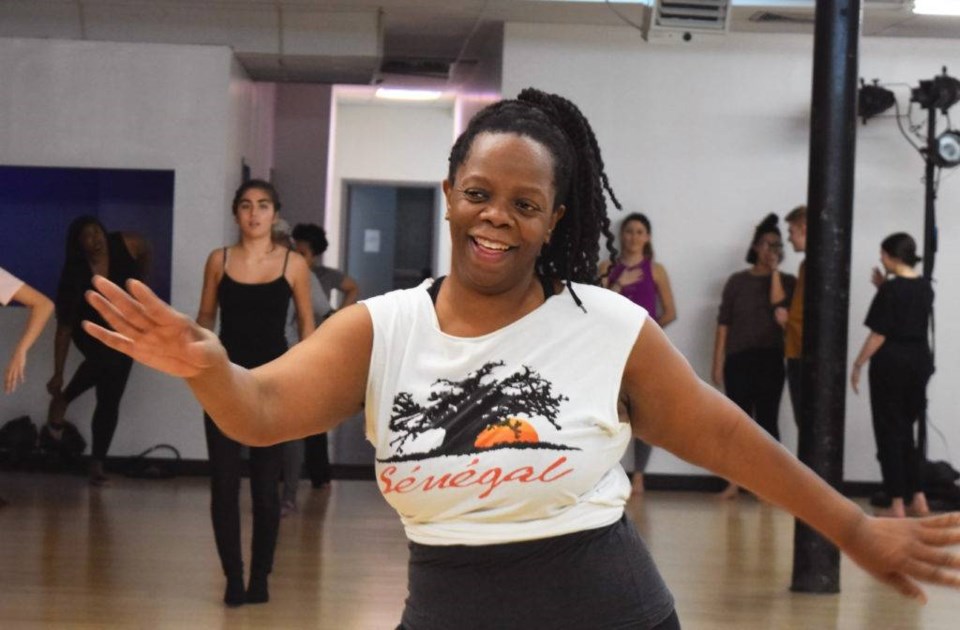 The classes also are being offered for just $5 per class, as a part of a community "get fit" challenge.
"Through Community Dance Day, Cumbe invites everyone to a full-day immersion into African-rooted dance that's affordable," says Jimena Martinez, executive director and co-founder of Cumbe.
"At $5 for one-hour classes, we hope folks will be inspired to try out new dance styles, take two, three, four or even more classes and mingle and laugh with their fellow dancers. What better way to mark the legacy of MLK than by coming together as a community to feel the joy and replenish our spirits by experiencing the life-giving force of dance and music from Africa and its diaspora?"
MLK Day Dance SCHEDULE
11:15am — Conga Kids (family class)
12:15pm — Afrobeats Fusion with Tamara Jones
1:30pm — Afro-Cuban Explosión! with Leithis Hechavarria
4:00pm — Afro-Haitian with Julio Jean
5:15pm — Sabar with Ousmane Sall
6:30pm — West African with Darian Parker
Community Dance Day will take place at 1368 Fulton Street, within the Bedford Stuyvesant Restoration Plaza on Sunday, January 19 from 11:15am-6:30pm
For more information visit www.cumbedance.org.