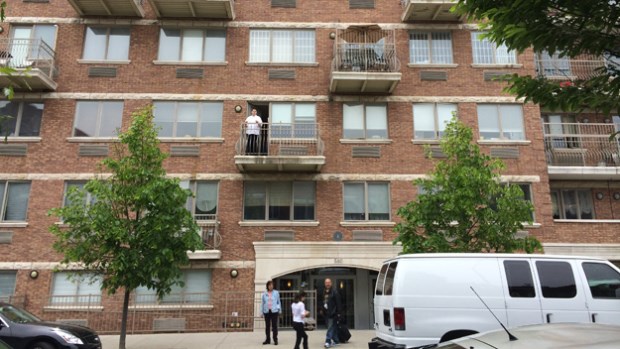 A child who fell out of a 6th floor window Wednesday morning in Crown Heights has died.
The 20-month-old, Theodore Nemon, fell and landed on a third-floor balcony at 580 Crown Street around 11:30am Wednesday morning.
The boy was rushed to Kings County Hospital where he was treated in the pediatric intensive care unit but then later died from his injuries..
"The family is shaken up and requests privacy as we cope with this tragic accident," wrote Jacob Nemon, the victim's half-brother. "We are grateful for the outpouring of thoughts, concern, and most of all, prayers for the child's health."
The child's Hebrew name has been changed on Wednesday to Chaim Yisrael Levi Yitzchak Halevi Ben Sarah Rivkah.