More than 100 people gathered at Bushwick's Maria Hernandez Park Thursday evening to protest a Kentucky grand jury's decision not to charge officers for the death of Breonna Taylor.
The protest was one of many held in Brooklyn after only one officer was indicted in connection to the 26-year-old's death -- and it was for endangering her neighbors. More protests are planned over the weekend.
Paperboy Prince, a local entertainer who ran for Congress, led the protest, calling for systemic change and the dismantling of the NYPD and justice system.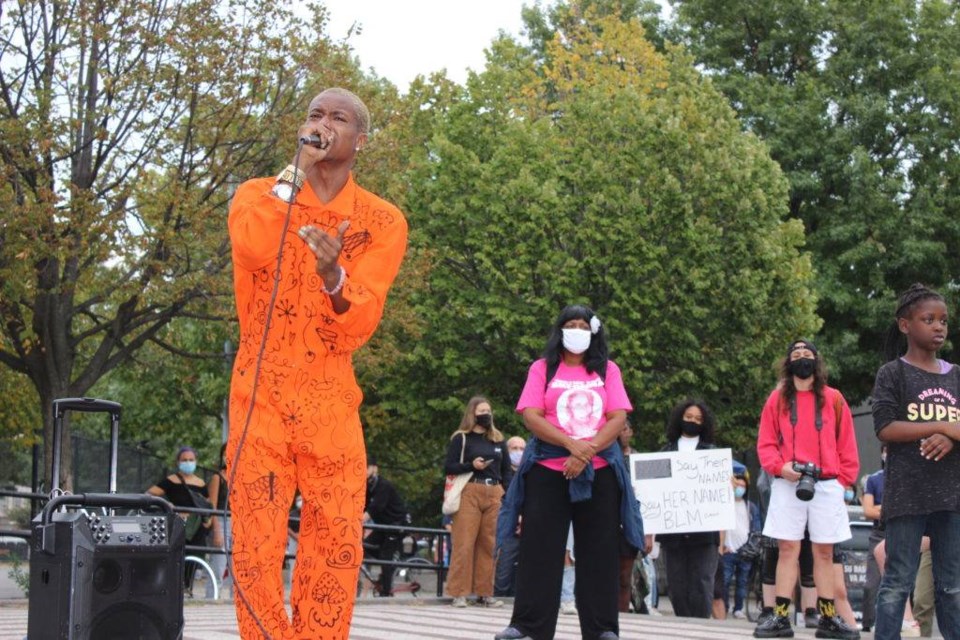 "Murder is sanctioned by our government, they're allowed to kill you and if they kill you they're going to get off," he told the crowd, adding Black women had been ignored in America for too long and Breonna Taylor deserved so much better.
Prince encouraged the crowd to demand change by spreading love and using the power of community.
"If something happened to you we would be just as upset, if something unjust happened to you we would be just as motivated for change, if something happened to you we would cry the same tears," he said. "We're a community together, we're not alone."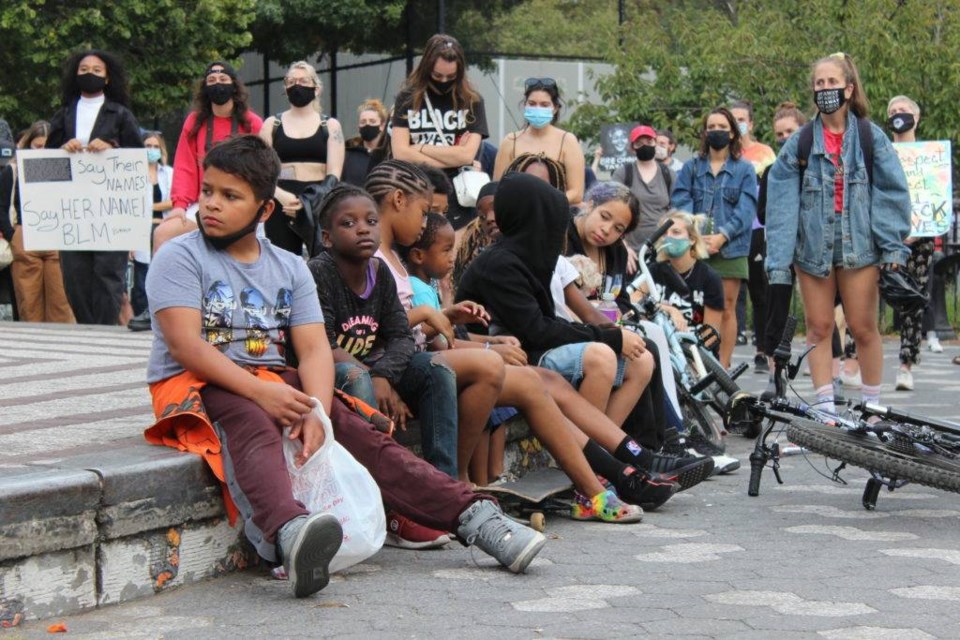 East Flatbush resident Darlene Blander, who went to the protest with her daughter and other young friends, said she had been involved with the movement from the start and had been hoping the officers would be held accountable by the grand jury verdict.
"I was very disappointed, it was like she didn't even matter, it was like so she's dead, so what, because she was with this guy it's her fault for being there? She was sleeping what did she do wrong?"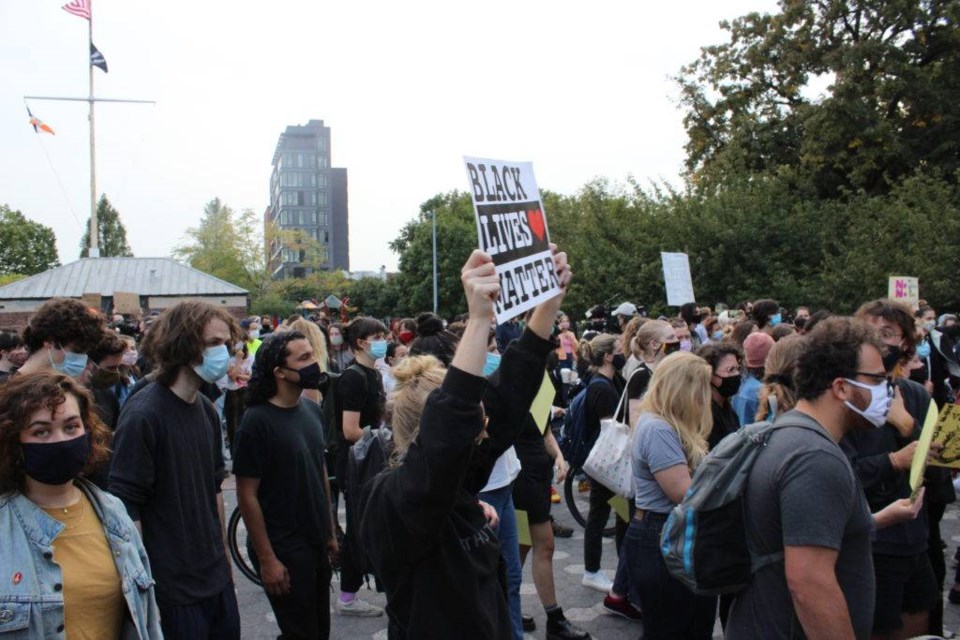 Blander said she would keep protesting with her daughter and the younger generations, demanding change and justice. She added, smiling, that she always carried cash and her credit card in case she had to bail someone out of jail.
"I told my kids if you're going to do it, do it all the way. If you get arrested I'm here. I have to support the young people."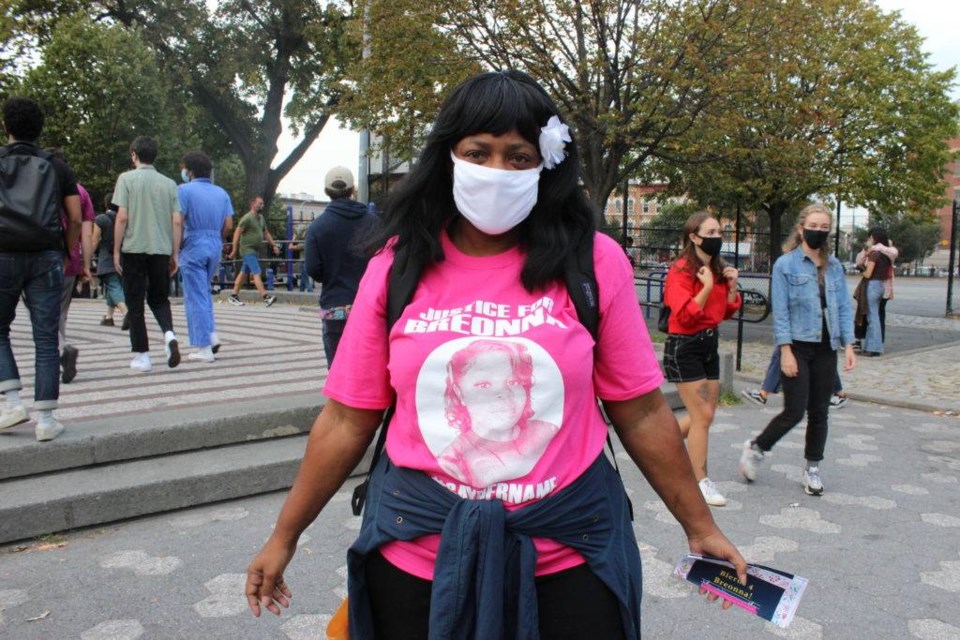 She the younger generations had friends from all nationalities and wanted peace and prosperity for themselves and all their friends.
"They're not buying into the narrative that because my skins a certain I should be living better than this person or that person. They're not buying into it, and that's what's scaring the power structure."
Protestors marched chanting through Brooklyn before returning to Maria Hernandez Park, where there is another protest for Taylor planned Friday night.