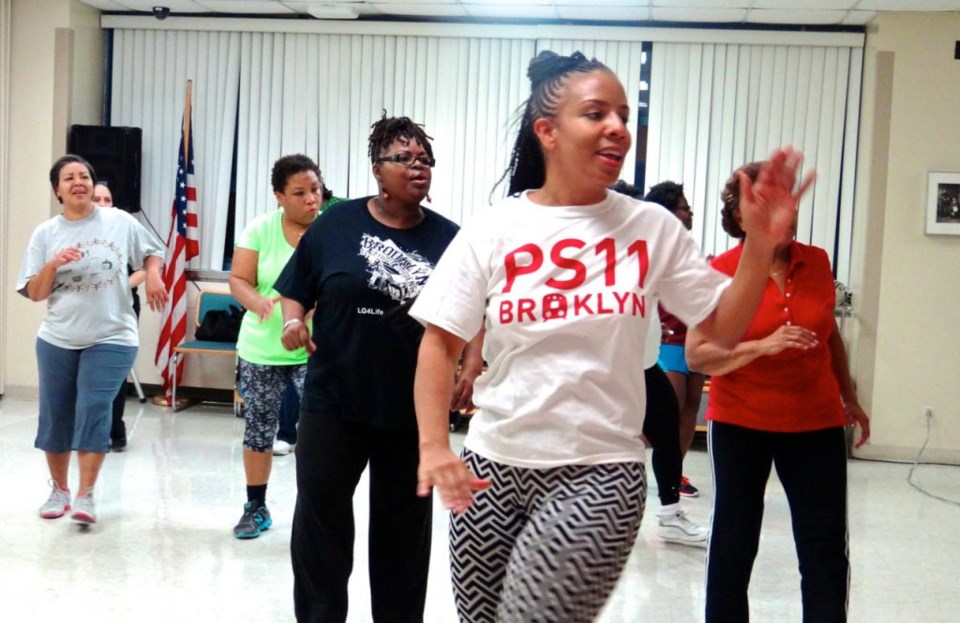 Monday night, City Councilmember Laurie Cumbo, participated in a free Zumba class at the Cumberland Diagnostic & Treatment Center in Fort Greene-- the second in a series of efforts to support the launch of her "Fit in the 35th" campaign, a health initiative to promote physical fitness, exercise and a healthier lifestyle among her constituents in the 35th district.
She kicked off the campaign three weeks ago with the launch of the Mobile Markets which, in partnership with City Harvest, bring free fresh produce weekly to the residents of Waltman, Ingersoll and Farragut Houses in Fort Greene and Ebbets Field Intergenerational Center in Crown Heights.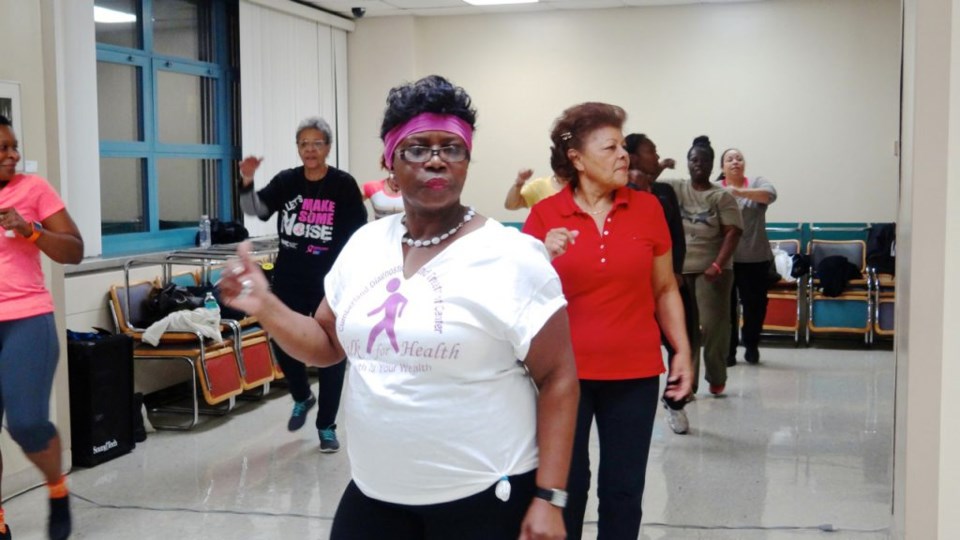 Monday evening, Cumbo put on her exercise leggings, laced up her sneakers and pulled her hair back to join the 40 or so women who take part in the Zumba classes, sponsored by ShapeUp-NYC, every Monday at 5:00pm.
The councilwoman will be making appearances at other locations throughout her district over the coming months to bring visibility to those existing programs that promote healthy living for free or at a nominal cost, said Kristia Beaubrun, the member's spokeswoman.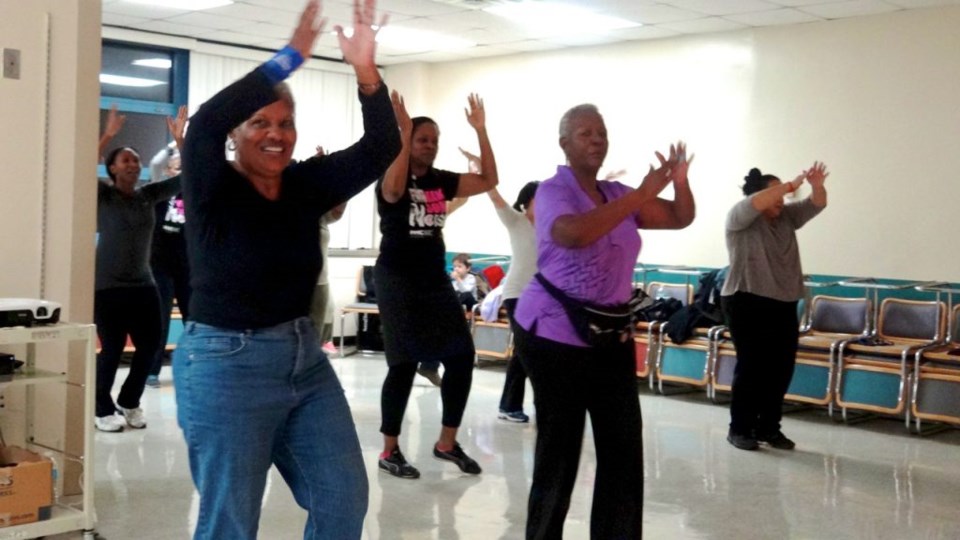 "As the holiday season and the winter season approaches, we tend to eat more and stay indoors because of the colder months," said Beaubrun. "But there's an increasing rate of obesity in our district that tends to start from childhood and continues if it is not addressed. So the Councilmember will be touring the district and attending every class to encourage her constituents to also come out and participate during these colder months.
"We want to hit every neighborhood, because obesity is everywhere; it's not exclusive to any one particular area. So now you can get fit and you can get fresh produce. Everything goes hand-in-hand for a healthier lifestyle."