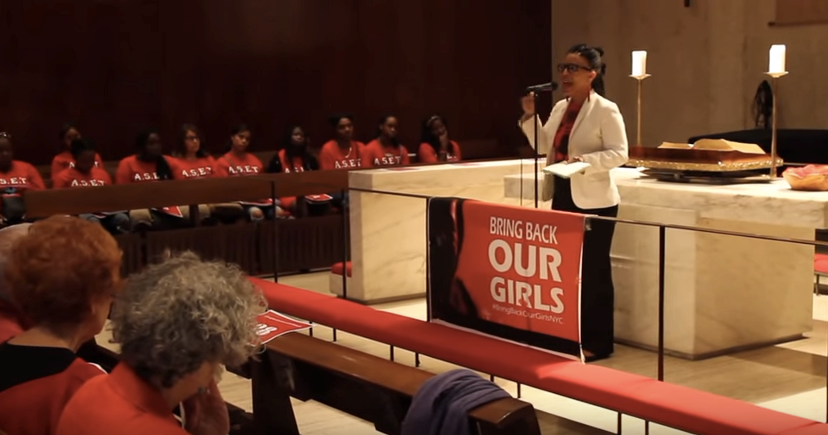 More than one year after the abduction of 276 schoolgirls by Boko Haram militants in Nigeria, City Councilmember Laurie Cumbo is unwilling to let the issue fade from public memory.
Since the news first broke about the abduction 500 days ago, only 57 girls have escaped while 219 remain in captivity. On Thursday, Cumbo, chair of the Committee on Women's Issues, issued the following statement after standing in solidarity with the Bring Back Our Girls - New York City Coalition, calling for the safe return of the girls who remain in captivity.
"For millions of girls and women around the globe, the pursuit of an education is an opportunity but also a risk. Today, we remember the Chibok girls who courageously walked into their classrooms with a determination to overcome societal barriers and realize their full potential," said Council Member Cumbo at a meeting of Bring Back Our Girls NYC Coaltion.
"As concerned citizens and leaders, we raise our voices to call on the global community to take immediate action and bring back our girls. We cannot rest until they are freed, restored, and reunited with the families."