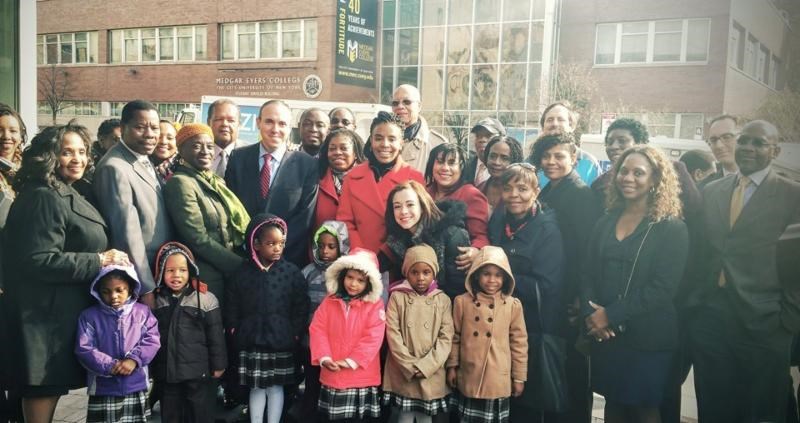 New York City Council Member Laurie A. Cumbo, chair of the Women's Issues Committee, joined by members of the Council's Brooklyn delegation, on Tuesday announced a $2.2 million allocation for Medgar Evers College.
The Black, Latino, and Asian Caucus together voted in support of the allocation which will go towards programming, facility and technology upgrades at Medgar Evers, and the city council said the college will continue to receive fiscal support to expand its capacity moving forward.
"Today's announcement of a $2.2 million City Council allocation is a critical investment in the Crown Heights community, the students here at Medgar Evers College, and the legacy of this institution," said Councilmember Cumbo, whose district includes the college's location in Crown Heights.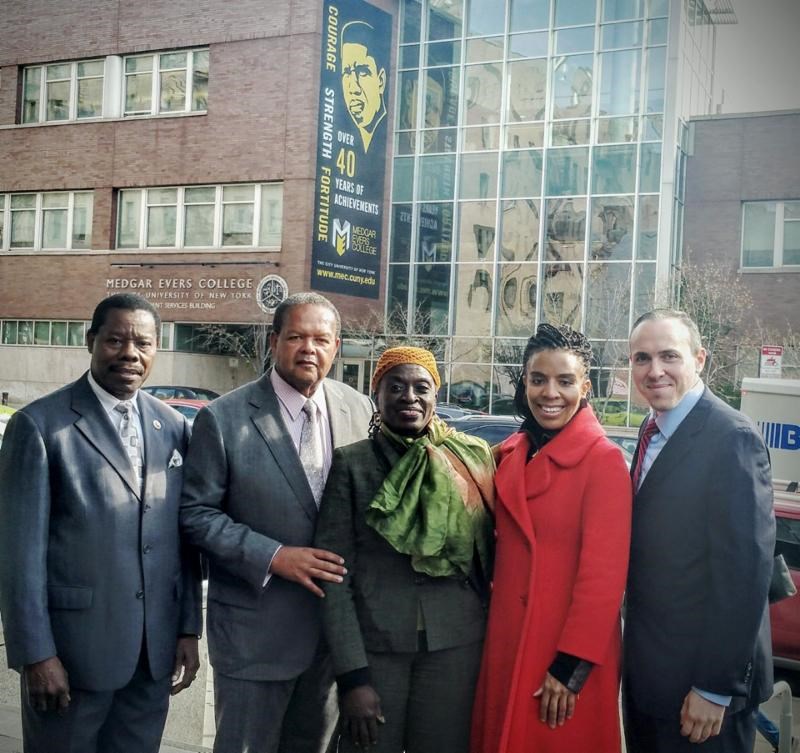 The $2.2 million allocation will help enhance the child development center, parent academy workshops, the Center for Black Literature, Center for Law and Social Justice and Center for Cognitive Development. Also, the Center for Women's Development will provide temporary relief to assist students facing homelessness, displacement due to domestic violence, intimate partner violence, or joblessness.
Inez Barron, who is chair of the Committee on Higher Education, added that for many years, Medgar Evers College was not funded appropriately.
"Medgar Evers College was born out of the efforts and struggles of community activists to establish an institution of higher education. The advocacy for the creation of Medgar Evers College was modeled after the struggle waged by Medgar Wylie Evers, who fought for equity for African Americans,"said Council Member Barron. "This year's allocations are a continuation along the path to bring Medgar Evers College to par with her sister institutions. I am pleased to be a part of those efforts and commit to continue in that regard."
Under the tenure of Dr. Rudy Crew, Medgar Evers College has seen an increase in student enrollment, celebrated award-winning students and faculty members, launched new degree programs, secured millions in public and private grants.
"We greatly appreciate the work and support of the entire elected delegation - both state and local. We have been in conversation long enough to know and understand this is about the future of education and Medgar Evers College. This allows us to be a K-16 community, which really makes us quite unique as an education model throughout the country," said Dr. Crew.