Councilmember Robert Cornegy Jr. is pushing back against a city proposal to create commercial waste zones, stating it would result in job losses for industry workers, many of whom were formerly incarcerated, also dubbed second-chance workers, and have only been able to find employment in this field. To support his concern, he released a video with sanitation workers to share their voice.
In November, the Department of Sanitation (DSNY) issued a plan to create 20 commercial waste zones across the city that would limit the number of carting companies that can operate in a given area; each zone would allow for three to five carting companies. DSNY also stated that the new system would make the industry safer and more transparent, which often has employees work 18-hour without proper safety equipment, endangering themselves and others, reported the Gothamist.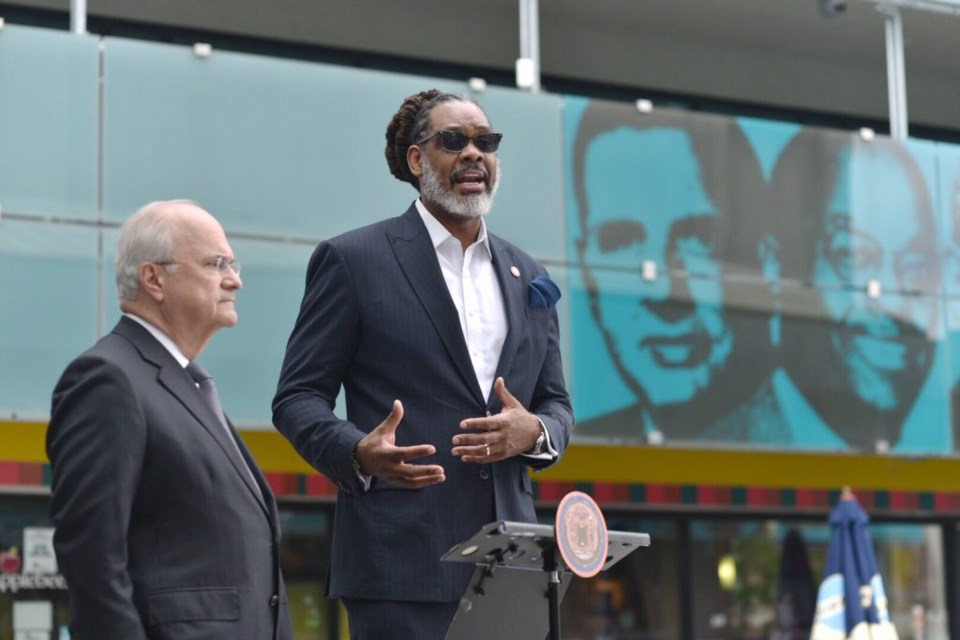 "We need to make waste carting safer and more efficient — but that doesn't mean advancing plans that unfairly take people's jobs away," said Cornegy. "It's clear that the de Blasio administration's waste zone plan is not the right path forward. That's why I've introduced legislation that would empower the Business Integrity Commission to increase safety and efficiency in waste carting without pursuing a harmful zone-based system."
In June, the councilmember introduced a bill that would authorize the Business Integrity Commission (BIC) to promote safety initiatives and to consider safety when deciding to issue or renew licenses. The legislation would also provide protections for workers of color and formerly incarcerated workers, which would require reporting on these groups of workers to track their representation in the industry.
In the video released by Cornegy, several second-chance workers explain their path into the private waste industry, how it has provided them with employment opportunities as well as their concerns that the new waste zone plan could push them out of their jobs.
"It won't be safer," said Kevin Flynn, a formerly incarcerated waste sanitation worker. "You're still going to have garbage trucks in every area. It's going to be the same thing. You're just replacing the smaller companies with bigger companies."
Cornegy wants to get a hearing for his bill in the sanitation committee and a vote on it before the city's zone plan is implemented.
"I'm committed to making this happen and I'll continue to push for my plan to improve waste carting the right way," he said.