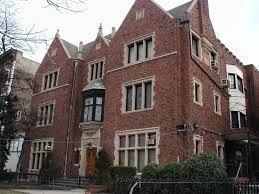 A police officer in Crown Heights shot and killed a deranged man who charged at him with a 9-inch blade Tuesday afternoon, following a tense and hours-long stand-off with police with the same man who stabbed a student at a synagogue earlier the same day.
According to police, during an early morning prayer session Tuesday at the Chabad-Lubavitch World Headquarters, located at 770 Eastern Parkway in Brooklyn, a man identified as 49-year-old Calvin Peters was pacing around the outside of the synagogue allegedly yelling "I will kill the Jew! I want to kill the Jew!" before running inside and charging at a 22-year-old Israeli student, identified as Levi Rosenblat, and stabbing him in the face.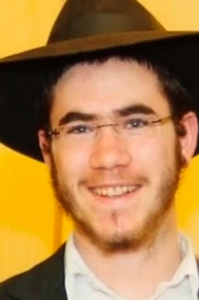 Rosenblat was rushed to the trauma unit at Kings County Hospital where he is in stable condition, police said.
Cops repeatedly ordered Peters, who apparently had bipolar disorder, to put down the weapon. At first, he complied and placed it on a table, police said. But when Peters suddenly grabbed it again and charged at the officers, a cop shot him in the stomach.
NYPD Commissioner William Bratton said, 'We are very, very confident it's not a terrorist-related act at this stage.'
Rep. Hakeem Jeffries issued the following statement regarding the incident:
"My thoughts and prayers are with Levi Rosenblatt, his family and friends as he recovers from a senseless and hateful attack. The Jewish community is an important part of the fabric of Crown Heights, where I grew up, and we should all stand with them in the aftermath of this criminal act.
"Hate crimes have no place in Brooklyn or our diverse nation. We must come together to end anti-Semitism and all other forms of intolerance in this City and beyond."